Coast Guard rescues fishing crew off coast of North Carolina
The crew of the fishing vessel wore survival suits to prevent against hypothermia.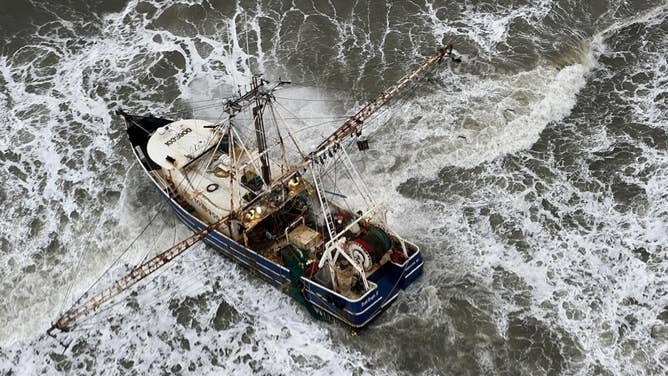 DUCK, N.C. – A Coast Guard crew rescued four fishermen from their disabled vessel along the Outer Banks on Tuesday morning.
Rescuers say they received the call around 7:30 a.m. about the 74-foot Bald Eagle II drifting towards shore.
Upon arrival, a helicopter crew spotted the fishermen in their survival suits.
The Coast Guard says they hoisted the men from the ship to the helicopter without incident.
This time of year, experts say if boaters are exposed to the elements, they can quickly lose dexterity, which can lead to hyperthermia and even death.
"The water temperature near Southern Shores is currently 56 degrees, which is dangerous had these four men not been prepared," said Petty Officer 1st Class Timothy Hall, operations unit controller for Sector North Carolina. "Fortunately, these men were wearing survival suits to prevent hypothermia when our rescue helicopter arrived."
COAST GUARD WARNS ABOUT THE DEADLY TRUTHS OF WINTER BOATING
A Coast Guard spokesperson said boaters should always dress for the water temperature and not the air temperature.
The crew of the Bald Eagle II was prepared and had their immersion suits on during the rescue operation.
Investigators believe the boat's prop may have been become disabled, which caused the fishing vessel to drift.