Chicago's lack of snowfall could break records
Chicago is on pace to see one of its latest snowfalls on record.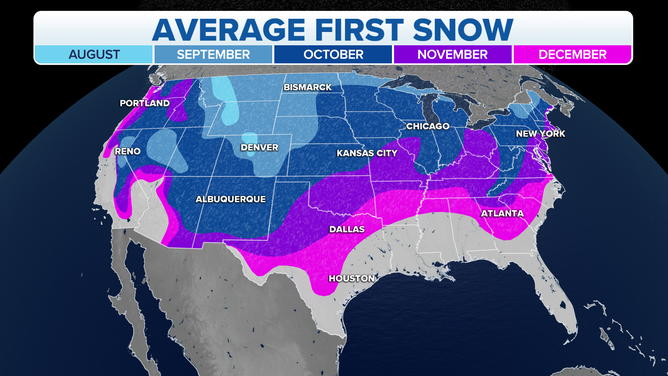 CHICAGO – An unseasonably warm fall has people in Illinois wondering when Old Man Winter will finally show up and put an end to the lack of snowfall.
Chicago typically sees its first measurable snow during the third week of November, but it's still waiting for significant winter precipitation this year.
The latest date for the city to see its first measurable snowfall for the season is December 20. In 2012 the city's official measuring site at the O'Hare International Airport reported 0.3 inches.
The last time the city saw measurable snow was back on March 15, some 262 days ago.

WHICH IS THE SNOWIEST MONTH OF THE YEAR?
The National Weather Service Office in Chicago says the current snowless streak is the 7th longest in the city's history.
There is a slight chance of a few snow flurries on Monday morning, but any type of measurable snowfall is not forecast during the next five days.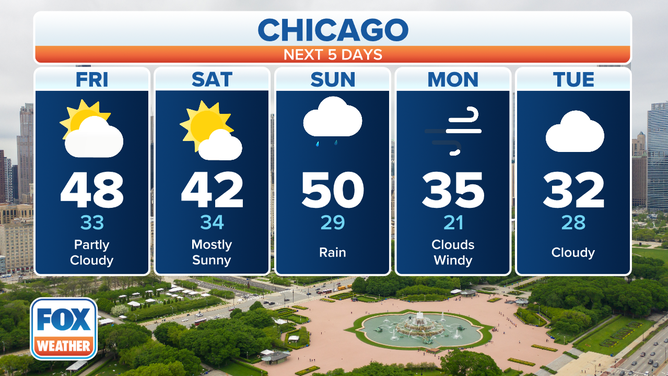 Snowfall shortage around the country
Chicago is not the only city with a deficit of frozen precipitation, much of the country asking where winter is.
DENVER ADDING TO SNOWLESS STREAK THAT HASN'T HAPPENED FOR OVER 130 YEARS
Meteorologists say the combination of warm temperatures and a lack of significant storm systems has put a real damper on the chances of seeing a winter wonderland.
According to the Weather Prediction Center, only 11 percent of the country had snow on the ground for the start of the winter season.
It was the fourth-lowest percentage for U.S. snow cover since 2003 when analysis tools came online.
For winter weather lovers, don't expect to see significant changes to the weather pattern.
Forecast models show much of the country will see above average temperatures through the weekend.