Category 4 Hurricane Sam churns through open Atlantic
Sam expected to move close to Bermuda later this week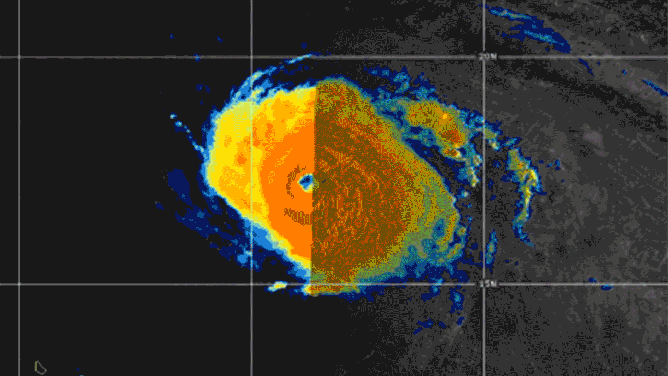 Hurricane Sam is a powerful Category 4 storm Tuesday as it churns through the open waters of the Atlantic.
As of the 5 a.m. Atlantic advisory, Sam had winds of 130 mph and a central pressure of 953 millibars. It was located about 610 miles east of the Leeward Islands and was moving northwest at 9 mph.
Sam is expected to stay away from land, but it will generate some rough surf in the Lesser Antilles. Those waves are forecast to reach the Bahamas and Bermuda in the next couple of days and the East Coast of the U.S. by the weekend.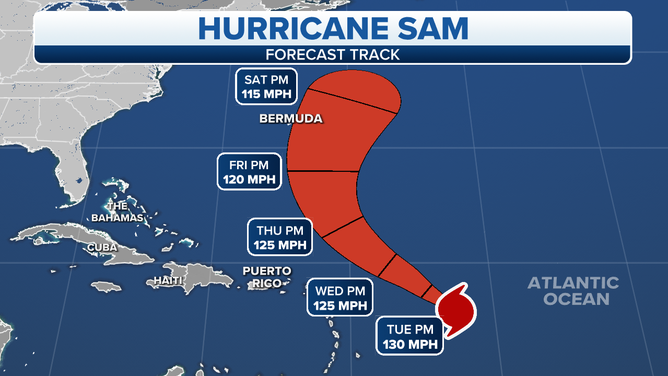 The forecast track keeps Sam on a northwest trajectory until Friday when the storm begins turning north and then northeast. It is expected to still be a major hurricane – Category 3 or higher – as the center sits east of Bermuda over the weekend.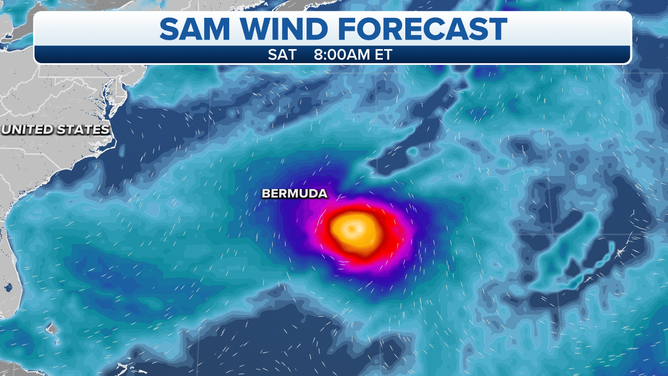 In addition to big waves, gusty winds and some periods of heavy rain can be expected in Bermuda this weekend.