Category 4 Hurricane Sam becomes longest-lived major hurricane of 2021 season
Storm expected to bring rip currents to US East Coast this weekend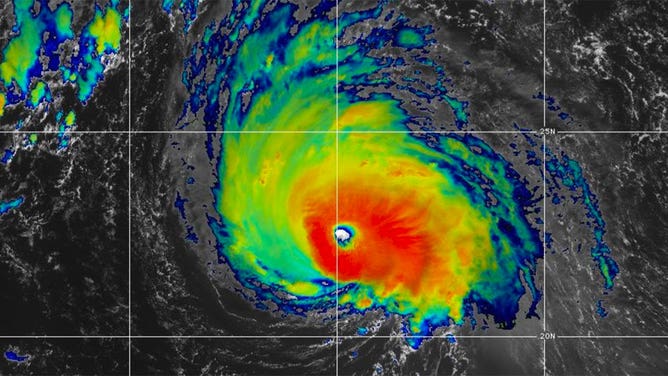 Hurricane Sam is now the longest-lived major hurricane of the 2021 Atlantic hurricane season.
As of Thursday morning, Sam was a Category 4 hurricane with winds of 145 mph and a central pressure of 937 millibars. It was located about 730 miles southeast of Bermuda and was moving northwest at 13 mph.
Sam has been a major hurricane, meaning Category 3 or higher, since Saturday. The five-day streak makes it the longest-lived major hurricane of the season.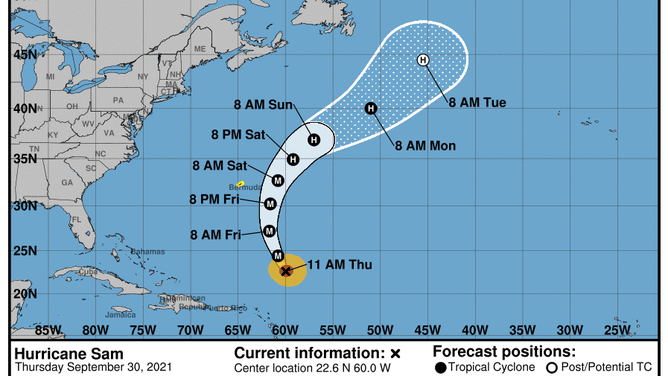 There have been four major hurricanes this season: Grace, Ida, Larry and Sam. Only Hurricane Larry, which held major status for about three days, approaches Sam's streak.
Sam is forecast to remain a major hurricane through Saturday morning. According to Phillip Klotzbach, of Colorado State University's Department of Atmospheric Science, that would put Sam among a list of only seven other hurricanes to maintain major status for more than a week.
Tropical storm watches have been issued for Bermuda, where tropical storm conditions are expected to begin Friday and last through the weekend.
Large waves stirred by Sam are expected to reach the Bahamas and Bermuda by Friday and the East Coast of the U.S. by the weekend. Forecasters said these swells could cause life-threatening rip currents along beaches.