Massive fire at a California Home Depot seen from space
The fire was large enough to be picked up on weather radar and even a GOES satellite
SAN JOSE, Calif. – Firefighters battled a blaze at a Home Depot in the Bay Area of California Saturday that was so intense it was picked on a weather satellite from 22,300 miles away.
Firefighters said the fire at the San Jose store required a 5-alarm response, and several agencies were on scene to assist.
A plume of smoke was seen for several miles and picked up by radar located in the Santa Cruz Mountains.
On radar imagery, the smoke plume resembles a thunderstorm, but that is because of how significant the fire was.
Breezy conditions out of the north and west sent the smoke southward towards southern portions of Santa Clara and Santa Cruz counties.
HOW TO WATCH FOX WEATHER ON TV
The intense fire was also picked up by a GOES satellite that is used to monitor weather readings across parts of the West.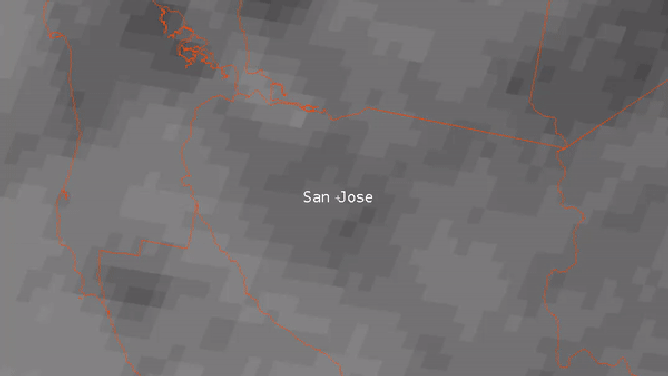 Officials warned nearby residents to shelter in place because of the reduced air quality.
They encouraged residents to close doors and windows to keep smoke from getting inside homes and businesses.
Investigators have not said what they believe sparked the flames but said there were no reports of injuries.