Powerful Hurricane Ian's initial assault on Florida is underway
Ian is forecast to be an extremely powerful hurricane offshore of Southwest Florida by early tomorrow. Then the forecast gets complicated. The core threat zone has widened on the west coast of Florida.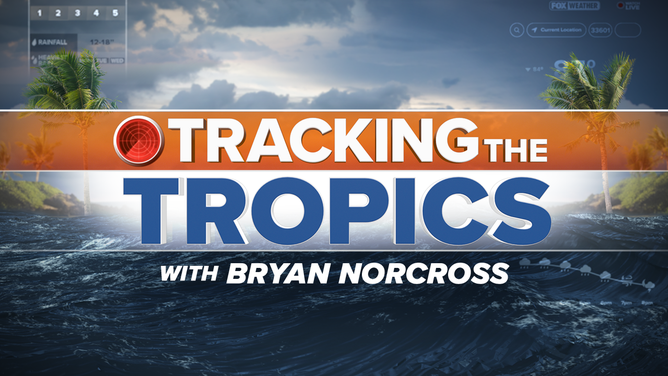 Visit the FOX Weather Wire for live updates on Hurricane Ian as it barrels toward Florida. Click here for the latest forecast, evacuation orders and more.
Updated at 8:30 a.m. Eastern
Hurricane Ian is leaving Cuba behind and heading into the Gulf of Mexico. It has rapidly intensified – approaching Category 4 status. And there's no reason to think it won't get even stronger today. Ian is forecast to be an extremely powerful hurricane offshore of Southwest Florida by early tomorrow. Then the forecast gets complicated. The core threat zone has widened on the west coast of Florida.
The projected path and intensity of Hurricane Ian.
(FOX Weather)
---
By tomorrow afternoon, the steering currents are forecast to collapse, and it is less clear where the storm will drift than we thought yesterday. The official National Hurricane Center forecast continues to crawl the hurricane toward the general area from Tampa Bay to Sarasota – a slight shift to the south from yesterday's forecast. But too-small-to-forecast factors could still come into play, which makes the exact landfall point impossible to predict.
A rule of hurricane forecasting is to beware of slow-moving storms. Since there is no established river of air to carry them along, small weather systems or internal processes can push or pull stalled storms one way or the other.  
Tracking Hurricane Ian.
(FOX Weather)
---
There is a solid track consensus among the computer models until the storm's center gets near the Florida coast during the day tomorrow. Ian will stall or crawl through the next part of its track. This is when the path becomes highly uncertain.
Slow or stalled storms won't go anywhere fast, but the end result can be something unexpected. Sometimes stalled storms will loop or reposition themselves, so they eventually head in a different direction than they were moving prior to the stall.
In addition, a stalled or slow-moving system prolongs the punishment on the affected areas.
The track adjustment does not take the pressure off the Tampa Bay area. Ian could drift north just offshore, or it could drift inland just to the south. Those very different tracks aren't much far apart geographically but make a tremendous difference in which areas get how much storm surge. 
The fact that the hurricane now appears it will stall near or south of Tampa Bay also means that stronger onshore winds will likely extend farther down the coast to include the Fort Myers/Port Charlotte area, where Hurricane Warnings are now in effect
Another unfortunate offshoot of the farther-south stall point is that Ian won't get as far north where it was forecast to weaken. Now it appears that a Category 3 or 4 hurricane will sit near or over the west-central coast of Florida.
Besides the Hurricane Warnings, which are flying along the Florida west coast, high wind alerts are in effect for most of the peninsula. Widespread power outages are likely.
In addition, the stalled hurricane will combine with a cold front across north Florida to produce a corridor of extreme rainfall – perhaps reaching 2 feet. The ultra-intense rain zone extends from the Tampa/Sarasota area near the center of the storm to Jacksonville, plus or minus. Everybody in North Florida needs to be on high alert. This will be extremely dangerous. 
Current watches and warnings in effect for Hurricane Ian.
(FOX Weather)
---
In addition, the entire panhandle will be impacted by intense bands of rain feeding into the circulation. Widespread 5 to 10 inches with some areas receiving a foot or more of rain are forecast. The periods of rain will be relentless this week.
In addition, tornadoes will be embedded in those feeder bands as they rotate off the Gulf or Atlantic.
Extreme, life-threatening storm surge will affect many areas on the west coast. The Gulf water will rise over the coast or into rivers and bays and push inland with force. It is imperative that everybody in affected areas listen to their local officials and follow their instructions about evacuation.
Due to a combination of Ian's possible track over the northern peninsula and the strong northeast winds related to the coming cold front and the strong high pressure behind it, there is a significant storm surge threat in the Jacksonville area and along the Georgia coast. The situation is not dissimilar to what happened during Hurricane Irma. 
Winds will increase through the Lower and Middle Florida Keys today, which will push ocean water against the Keys. Eventually, the winds will switch to west and northwest, which will push Gulf water into Florida Bay. This will take days. Flooding of low-lying areas is expected.
Central Florida will experience strong winds with some gusts reaching hurricane force if Ian follows anything like the National Hurricane Center's track. Everyone needs supplies for a week without power and to carefully think about where to park the car.
Winds over 40 mph with gusts near hurricane force are also expected along the Central and North Florida east coast. 
The entire Florida peninsula is threatened to one degree or the other. Now is the time to think hard about your situation. Be sure you are in a safe place, and you have supplies to take care of yourself and your family. What you do now will make a huge difference in how your post-hurricane period works out.
 FOX Weather Hurricane Specialist Bryan Norcross has a podcast, Tracking the Tropics with Bryan Norcross, available now on FOX News Audio. You can get it on your device by clicking here.