Brush fire breaks out near Honolulu as Hawaiian Islands deal with drought conditions
There have been no reports of structures damaged by the fire.
HONOLULU – Firefighters battled a fast-moving brush fire on Friday afternoon in the Kalihi neighborhood of Honolulu.
Witnesses say crews worked via the ground and air to try to contain the fire.
The Honolulu Department of Parks & Recreation said at one point firefighters used water from a pool to try to contain the blaze.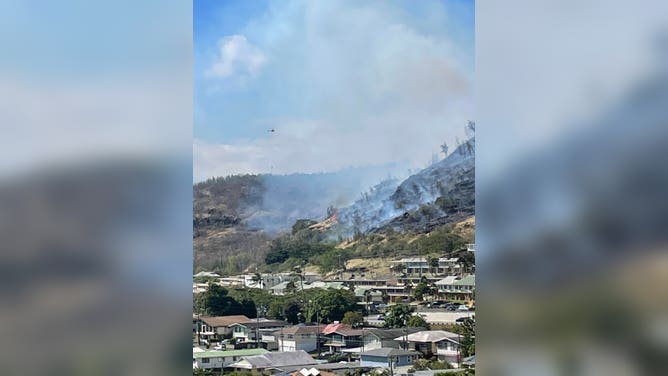 So far, officials have not said what they believe to be the cause or how many acres the fire burned.
WARM, BEACH LOCATIONS TOP LISTS OF EXPECTED THANKSGIVING DESTINATIONS
All the Hawaiian Islands have been dealing with an ongoing drought.
According to the U.S. Drought Monitor, the area where the blaze developed is experiencing severe drought conditions and high fire danger.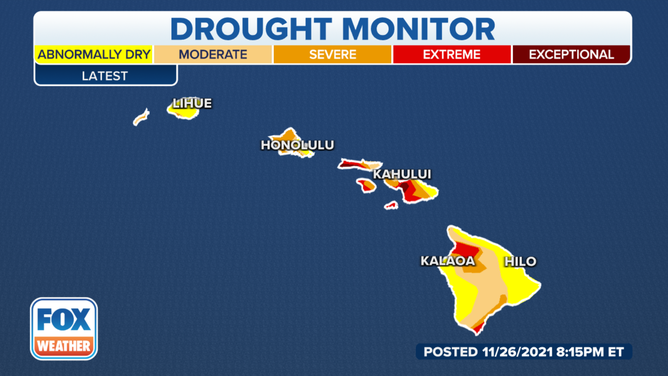 The impacts of the drought recently forced acting-Governor Clare Connors to declare a disaster emergency for Maui County.
While short-term drought relief may be limited, the long-range outlook from the Climate Prediction Center show improving drought conditions.