Boy, 5, dies after tree falls on Georgia home during wind advisory
Atlanta under wind advisory until noon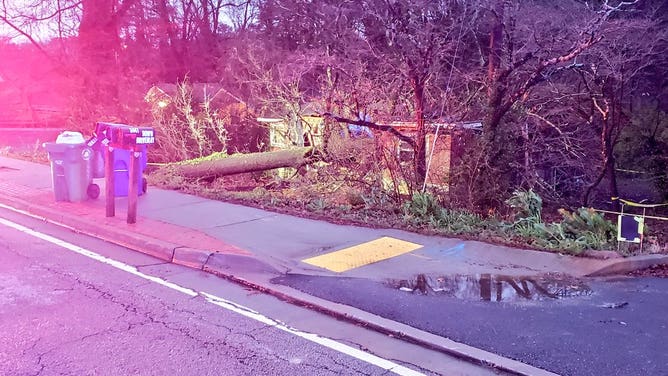 DECATUR, Ga. - – A 5-year-old boy died early Monday after a large tree fell on his home, FOX 5 Atlanta has confirmed.
Officials with the DeKalb County Fire Department responded to the home in the 3500 block of Glenwood Road shortly before 5 a.m. Monday. A large tree had smashed through the family home, according to FOX 5.
First responders rescued the boy's mother. Her condition was not immediately available.
The tragedy comes as the Atlanta area is under wind and winter weather advisories. According to the National Weather Service in Atlanta, a wind advisory for much of the state remains effective until noon Monday. 
Portions of central, east-central, north-central, northeast, northwest, southeast and west-central Georgia Northwest will experience winds between 15 and 25 mph with gusts up to 45 mph.
According to the NWS advisory, gusty winds could knock down trees or limbs, and a few power outages are possible.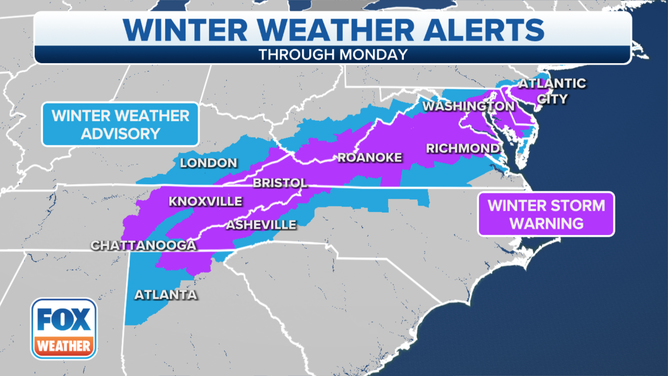 The winter weather extends across the mid-Atlantic, where the first winter storm for the region is dumping snow from Georgia to southern New Jersey.
A winter weather advisory for northern Georgia is effective until 9 a.m. Monday. Wet Snow could accumulate between a quarter and a half-inch with winds gusts up to 45 mph at elevations above 2,000 feet.
Officials with the Hartsfield-Jackson Atlanta International Airport are warning travelers that weather could result in flight delays Monday.