Biden 'worried' but 'optimistic' about planet's future as he departs COP26
President has announced US plans to reduce emissions, halt deforestation at UN climate summit
GLASGOW, United Kingdom – President Joe Biden said Tuesday he is "worried" but also "optimistic" about Earth's future after discussions he had at the global climate summit that kicked off in Scotland this week.
Biden made his remarks before he returns to Washington from COP26, where leaders will continue their discussions on climate change for the next week or so.
The president has spent the past two days announcing plans for the U.S. to reduce greenhouse gas emissions by at least 50% by 2030 and be net-zero by 2050. He also unveiled the nation's plan to stop deforestation, and an agreement with Europe to cut back on methane emissions.
Biden said he believes tremendous progress has been made toward the goal of limiting global temperature increases to 1.5 degrees Celsius (3.6 degrees Fahrenheit) compared to pre-industrial levels – a benchmark established in 2015 during COP21 in Paris.
The president was asked about climate activists who have been voicing their displeasure with global leaders outside the convention, saying they are not doing enough to address the issue.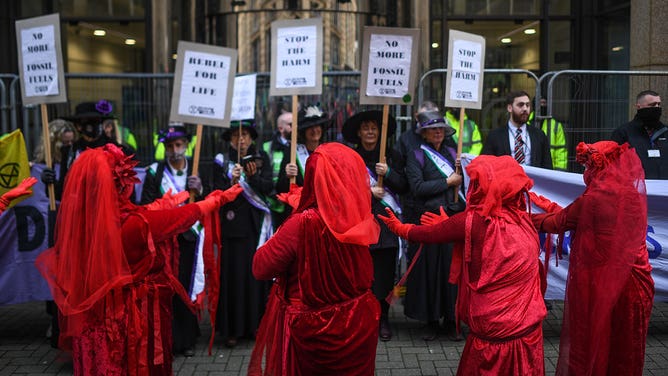 "There's a reason for people to be worried," Biden said. "I'm worried."
However, he ended that thought by striking a hopeful tone, by noting the difference in discussions he has had this week compared to COP25.
"I'm optimistic," Biden said.
The president also said young people are having an effect on the discussions about climate change, which is helping shape the global conversation.
On China, Russia, Saudi Arabia absences
Biden reiterated his disappointment with the absence of China, Russia and Saudi Arabia from the climate summit, saying they have lost the ability to influence others on the issue and calling it a mistake.
"We showed up, and by showing up, we've had a profound impact on the way, I think, the rest of the world is looking at the United States and its leadership role," Biden said.
Biden said the ability of the U.S. to foster global cooperation on the issue has been demonstrated at COP26.
On 'Build Back Better' legislation
Biden said he is confident legislation that is part of his "Build Back Better" plan will eventually pass Congress, despite objections by Sen. Joe Manchin (D-W.Va.).
The Senate has already passed an infrastructure bill that is now waiting on a vote in the House. However, Manchin has voiced concerns about the second bill that is part of the framework leading to an economic crisis.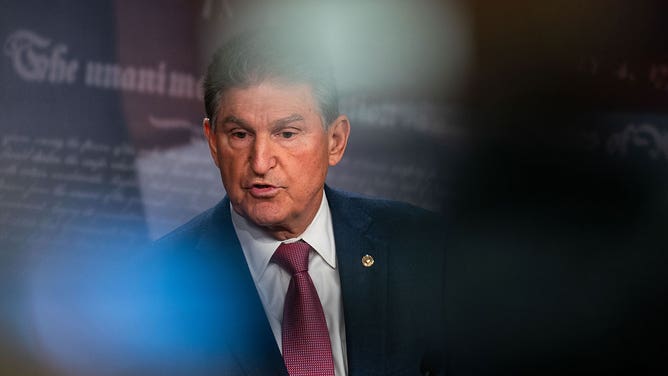 The president defended the legislation, saying economic experts have already addressed Manchin's concerns.
"He will vote for this," Biden said. "If we have in this proposal what he has anticipated, and that is looking at the fine print in the detail of what comes out of the House in terms of the actual legislative initiative. I believe that Joe will be there."
Biden said he thinks of climate change as an opportunity to create jobs and invest in the future. That's what he said the legislation does.