Biden approves disaster declaration for Tennessee after deadly flash flood
Saturday's flood near Waverly killed 22 people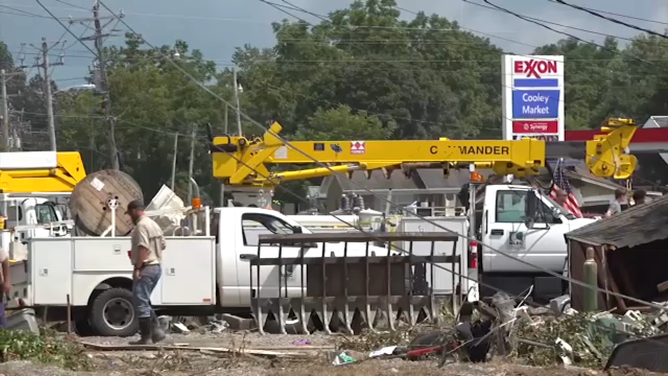 President Joe Biden on Tuesday approved a federal disaster declaration for Tennessee in the wake of a weekend flash flood that killed nearly two dozen people.
About 17 inches of rain fell near Waverly, Tennessee, on Saturday, producing quick rises in a nearby creek. The water inundated homes and businesses, sweeping some of them off their foundations. Twenty-two people were killed. Four people were still missing, according to the Waverly Public Safety Department.
Tuesday's disaster declaration covers Humphreys County, where Waverly is located. It makes federal aid available to those who have been affected by the devastating deluge.
"Damage assessments are continuing in other areas, and more counties and additional forms of assistance may be designated after the assessments are fully completed," the White House said in a statement.
People and businesses that sustained losses in the disaster can begin applying for assistance from the Federal Emergency Management Agency on Wednesday via DisasterAssistance.gov or by calling 800-621-FEMA (3362).
Emergency managers have estimated that hundreds of homes in the middle Tennessee town will be uninhabitable. Red Cross officials said about 90 people have sought refuge at shelters in the area since the storm.