Before and after photos show destruction to Amazon warehouse from Edwardsville tornado
The NWS says that the tornado showed EF-3 damage.
EDWARDSVILLE, Ill. – Aerial footage shows the Amazon warehouse in Edwardsville, IL, after a tornado hit Friday evening. 
The before photo shows the building completely intact.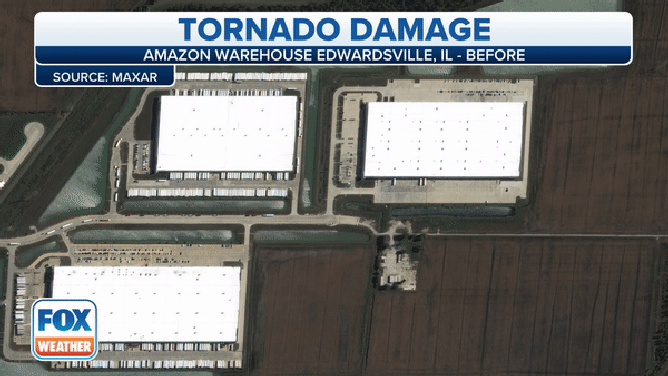 Footage from Saturday shows the path that the EF-3 tornado took right through the warehouse. 
The tornado struck the facility after 8:30 p.m. CDT on Friday, causing support structures of the warehouse to collapse inward.
At least six people were killed Friday, and authorities do not know how many employees at the Amazon distribution center are missing after the tornado.