Battle of the seasons: West sets record lows while East bakes in record warmth
More than 100 record-warm lows could be challenged through Saturday from Texas to New England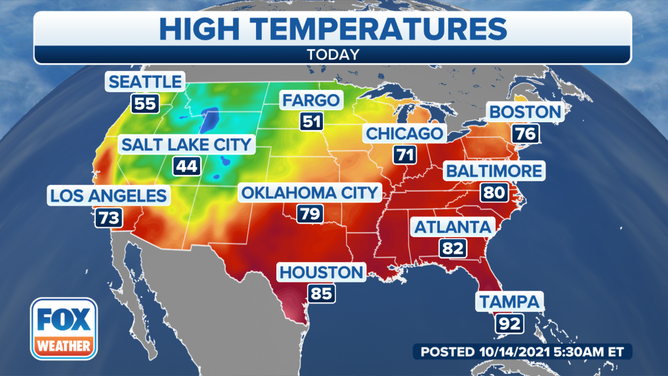 Record-low temperatures are leaving residents of the western U.S. shivering while record warmth is making it feel like summer in the eastern U.S.
A powerful winter storm is causing blizzard conditions and snarling travel in the northern Rockies and High Plains on Wednesday.
An additional 5 to 10 inches of snow is expected in parts of this region through Wednesday afternoon, along with 40- to 60-mph winds that will lead to near-whiteout conditions. The Black Hills of South Dakota to the west of Rapid City could pick up a foot or more of snow on Wednesday.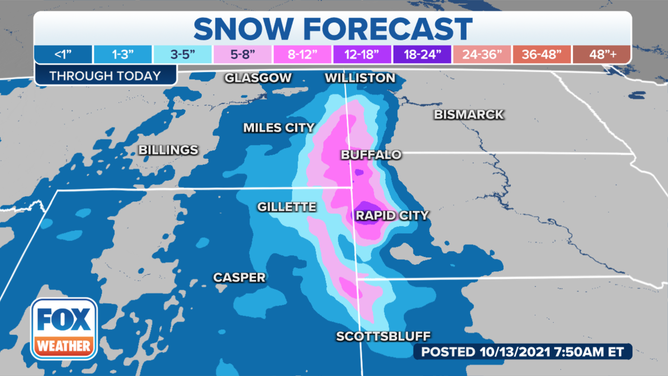 Cut Bank, Montana, set a new daily record low Wednesday morning when it dipped to 13 degrees.
Temperatures plunged all the way to 19 degrees early Wednesday in Big Bear City, California, nestled in the mountains of Southern California to the northeast of San Bernardino. The city set a new daily record-cold high temperature Tuesday when it only topped out at 46 degrees.
Tuesday morning, the daily record low was tied in Portland, Oregon (38 degrees), while Seattle set a new record low when it dropped to 36 degrees.
These colder-than-average temperatures will remain in place across the West through the end of the week. Many places will see highs 10 to 20 degrees below average, translating to highs in the 40s and 50s in the Northwest and the 60s and 70s in the Southwest. Additional record lows or record-cold highs could be set.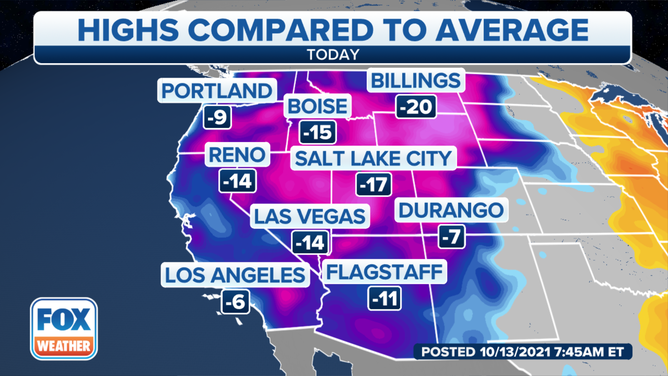 Meanwhile, it's the polar opposite in the eastern U.S., where winds out of the south and southwest are bringing summerlike warmth to much of the region.
Several daily record highs and record-warm lows were tied or broken Tuesday from Texas to the Great Lakes. The National Weather Service is predicting more than 100 record-warm lows could be challenged through Saturday from Texas to New England, along with more than a dozen record highs.
Most places will only fall into the 60s overnight, which is warmer than the average highs this time of year for parts of the North. Afternoon highs will rise into the 70s and 80s, which is 10 to 20 degrees warmer than average for mid-October.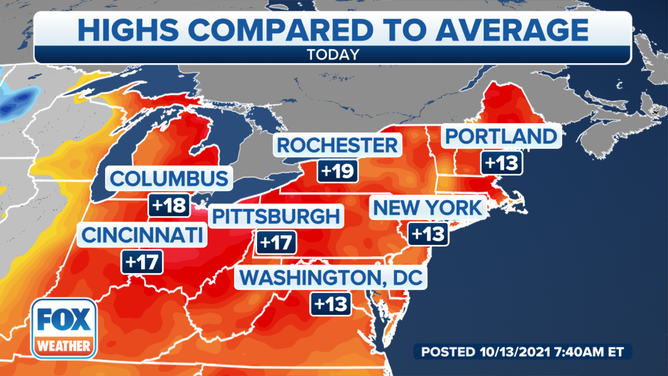 The Western cold air will be shoving the Eastern warmth out of the way as it moves eastward across the country through this weekend.
Much of the South, which has had a hard time shaking off summer, will see a substantial drop in temperatures as the weekend approaches. By Sunday and Monday, most of the East will cool down to levels more typical of this time of year.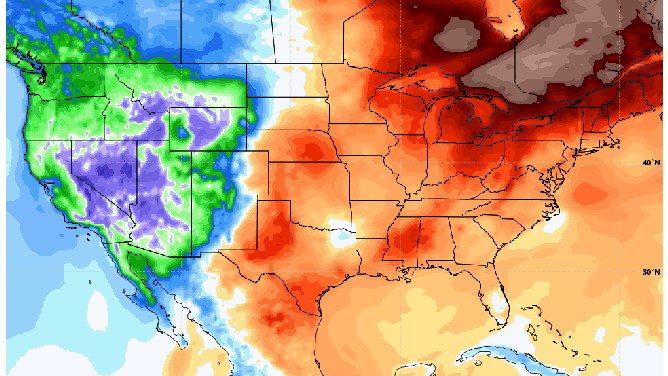 The cold front responsible for this temperature dichotomy will also team up with the remnants of former Hurricane Pamela to bring heavy rain and flash flooding to the Southern Plains and mid-Mississippi Valley late Wednesday into Thursday.
You can read more on that story here.