Battle of the seasons to bring fall chill to West, summerlike warmth to central and eastern US
A large temperature divide will set up across the nation next week
The autumnal equinox ushers in the official start of fall next Wednesday, and while it will certainly feel like it in much of the West, the weather has other plans for the central and eastern United States.
A potent cold front will cause a large temperature divide to set up across the nation early to mid-next week, with a fall chill expected behind the front and summerlike warmth persisting out ahead of it.
In the West, high temperatures will be stuck in the 50s and 60s, translating to 10 to 20 degrees colder than average for this time of year. Overnight lows will dip into the 30s and 40s, with subfreezing temperatures likely in the higher elevations of the Rockies and Intermountain West.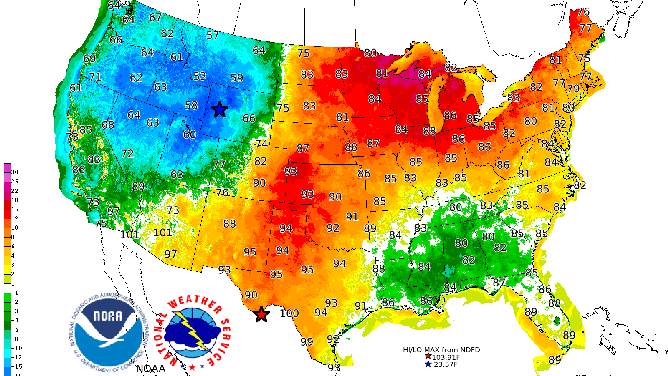 Meanwhile, temperatures will remain summerlike in the Plains and Midwest, where highs will reach well into the 80s and even the lower 90s in spots. This is 10 to 20 degrees above average for late September.
It will be very warm in the East next week as well. NOAA's Climate Prediction Center has highlighted areas from northern Pennsylvania and New York state into New England for an 80% chance of above-average temperatures during the period from Sept. 21 to 25, or next Tuesday through Saturday.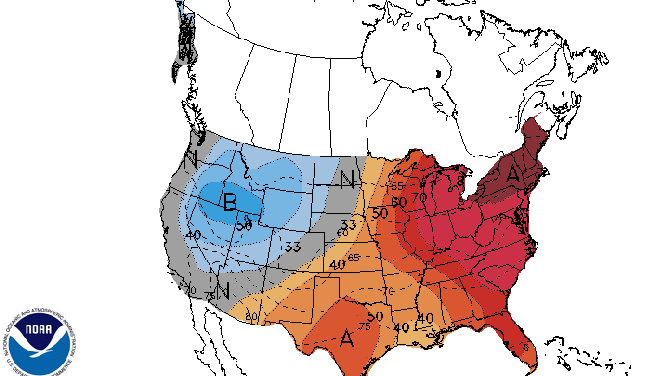 Despite the warmth in the eastern half of the nation, widespread record-high temperatures are not expected, though it will certainly feel like late summer.