Authorities: Alligator in Ida floodwaters believed to have attacked, killed Louisiana man
Slidell man went missing while wife was seeking help, investigators say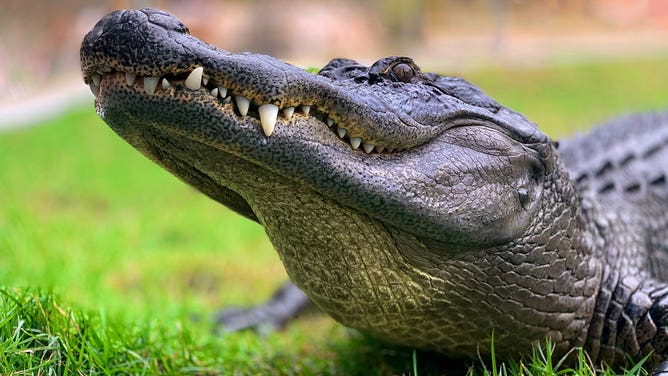 A Louisiana man's death is being blamed on an alligator swimming in floodwaters from Hurricane Ida, according to authorities.
Ida made landfall Sunday near Grand Isle, Louisiana, as a Category 4 hurricane with winds of 150 mph. The storm also produced tremendous storm surge and dumped heavy rain on the area.
According to officials at the St. Tammany Parish Sheriff's Office, the man's wife told investigators that she was inside their Slidell home Monday when she heard a commotion outside. The woman said she found an alligator attacking her 71-year-old husband and rushed to his aid.
Investigators said the woman dragged her husband to dry ground once the attack stopped and tried to render first aid. Realizing the severity of her husband's injuries, the woman jumped in a canoe and tried to find help, investigators said. When she returned home, her husband was gone, investigators said.
Sheriff's Office officials said they used high-water vehicles and boats to search the area for the man but were unable to locate him.
The investigation is ongoing, officials said.
In a Facebook post about the apparent attack, Sheriff Randy Smith warned residents about displaced animals in floodwaters.
"Wildlife has been displaced as well during this storm and alligators and other animals may have moved closer into neighborhoods," the post read.
On Tuesday, Louisiana's governor urged residents who evacuated ahead of the storm to stay away until they are told it's safe to return home.