Atlantic remains busy as Nicholas stalls over Louisiana
Forecasters flag 3 systems for possible development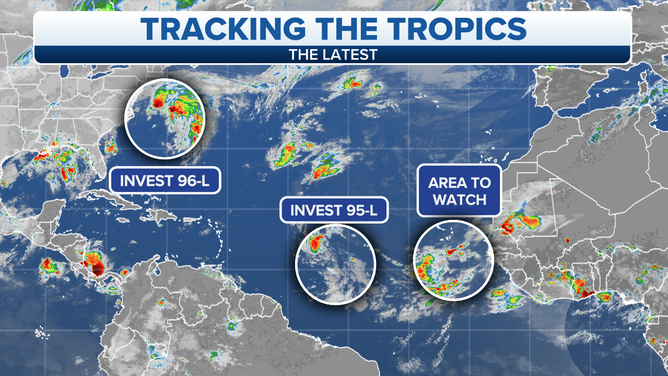 The Atlantic hurricane season is staying busy this weekend even as the remnants of Hurricane Nicholas have stalled over Louisiana.
Forecasters at the National Hurricane Center have highlighted three areas for possible tropical development.
Here's a closer look at each of the systems.
Nicholas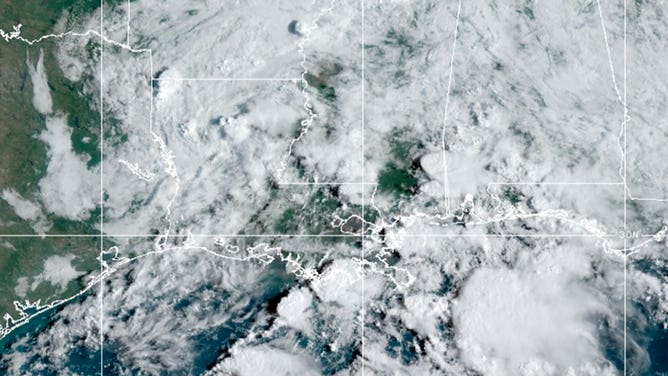 Nicholas made landfall Tuesday in Texas as a Category 1 hurricane with 75 mph winds. By Friday, it was a post-tropical low-pressure system meandering in Louisiana.
Despite its weakened state, the storm is still producing heavy rain across parts of the northern Gulf Coast. Forecasters said they expect an additional 2 to 4 inches of rain Friday from Louisiana to Florida.
Flash flood watches remain in effect for the region.
Read more about the forecast for Nicholas here.
Invest 95L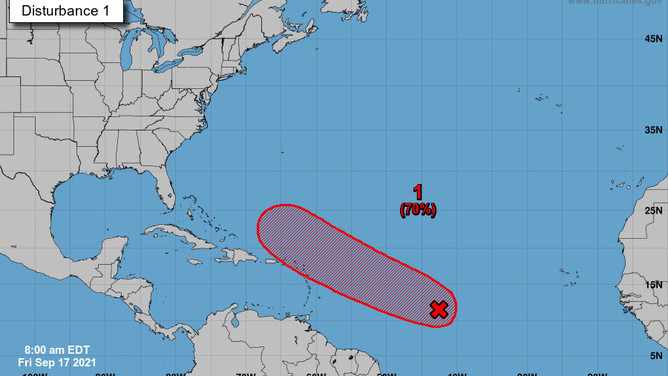 A cluster of showers and storms moving through the open waters of the Atlantic Ocean has been designated Invest 95L. It's located between the Cabo Verde Islands and the Lesser Antilles.
Forecasters have given this area a 70% chance of development within five days. Models want to bring the system northeast of Puerto Rico as a tropical storm by early next week.
Invest 96L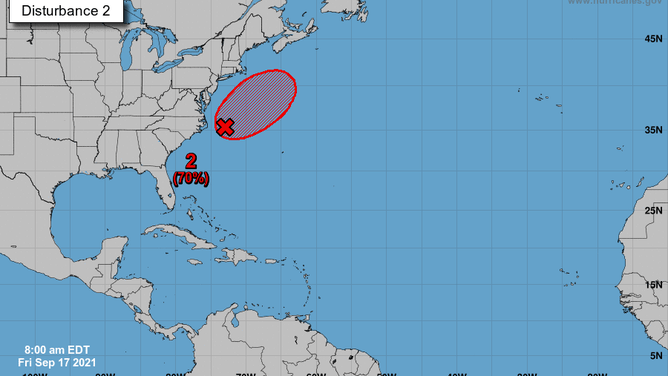 Closer to the U.S. mainland, a low-pressure system sitting just off the coast of North Carolina has been designated Invest 96L.
Forecasters have also given this area a 70% chance of development within five days. Models are favoring a northeast track with whatever develops. It should be situated near Newfoundland in Canada by early next week.
Tropical wave near Africa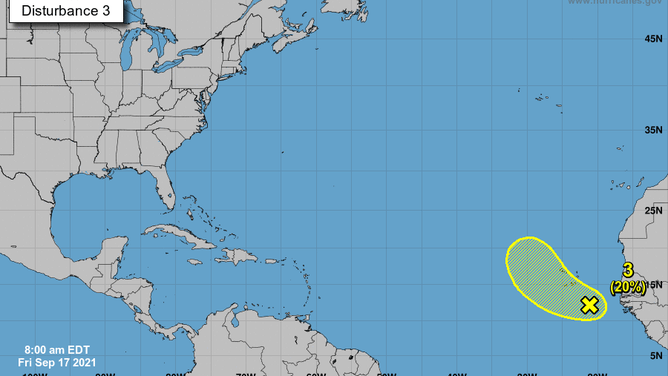 Forecasters are also watching a tropical wave just south of the Cabo Verde Islands. It has a 20% chance of development within five days.
The Atlantic hurricane season runs until Nov. 30.