Atlantic remains active as Nicholas dissipates in Louisiana
Forecasters watching 3 areas in Atlantic for possible tropical development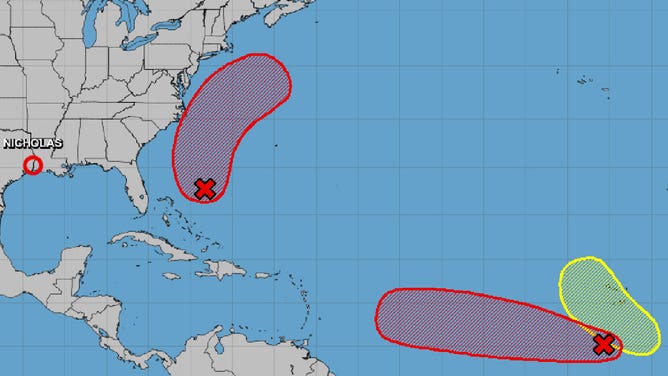 As Nicholas dissipates in Louisiana on Wednesday, forecasters are keeping a close eye on the busy Atlantic Ocean.
Nicholas made landfall Tuesday in Texas as a Category 1 hurricane with 75 mph winds. By Wednesday morning, it had weakened to a tropical depression over Louisiana. It will continue to produce heavy rainfall and flash flooding from Louisiana to the Florida Panhandle through Friday as it breaks up.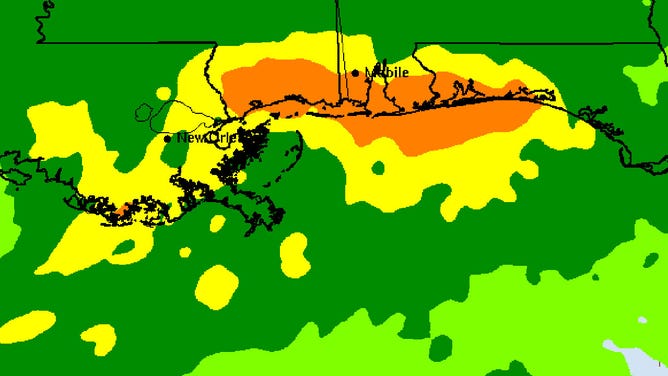 In addition to Nicholas, forecasters at the National Hurricane Center are watching three areas in the Atlantic for possible development.
Invest 95L is in the open waters of the Atlantic southwest of the Cabo Verde Islands. It has a 90% chance of development within the next five days. Long-range models have this system approaching the Lesser Antilles next week.
Invest 96L is located north of the Bahamas and has a 70% chance of development within the next five days. Models have this storm swirling off the East Coast of the U.S. through the weekend, but no landfall is expected.
A third area being watched is a system that is expected to emerge off the west coast of Africa within the next couple of days. Forecasters are giving this one a 20% chance of development in the next five days.