Atlanta swamped by flooding that swept away cars, inundated Georgia Aquarium
Photos and videos from Atlanta captured images of how the floods impacted the capital of Georgia.
ATLANTA – Thunderstorms caused flash flooding throughout central Georgia on Thursday afternoon, causing vehicles in downtown Atlanta to become submerged as roads filled with floodwater.
A strong storm dropped about 2 inches of rain in less than two hours, according to FOX Weather senior meteorologist Greg Diamond.
Photos and videos from Atlanta captured images of how the floods impacted the Georgia capital. The video above shows one scene where a parking lot was turned into a small lake, swallowing up cars and even part of a FedEx truck. 
The image below shows vehicles that were swept down a hill by fast-moving floodwater, landing in a flooded parking lot by Mercedes-Benz Stadium, according to FOX 5 in Atlanta.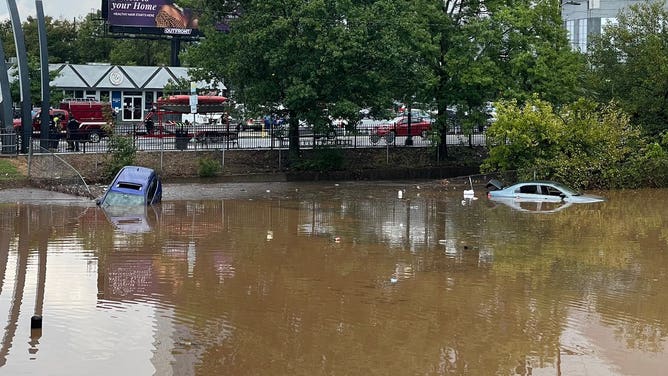 HOW MUCH FLOOD WATER DOES IT TAKE TO DAMAGE A CAR?
Another image shows submerged roads beneath two bridges as drivers try to make their way through.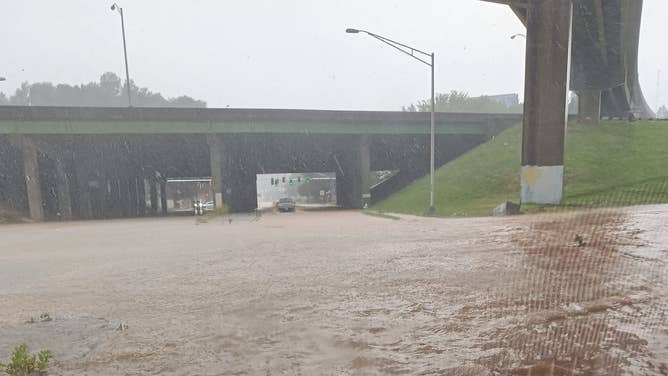 Videos circulating online showed floodwater in the Georgia Aquarium, which ended up closing for the rest of the day. Officials released the following statement to the local FOX station:
"This is unrelated to the safety of our exhibits and is not affecting our animals. The water is completely weather related, and we have teams currently working on clean up. There were some severe thunderstorms in the area earlier and the water is rainwater."
In addition to floods, the storms also knocked down trees. The following image was taken in northwest Atlanta on English Avenue, where tree branches snapped and fell onto the road.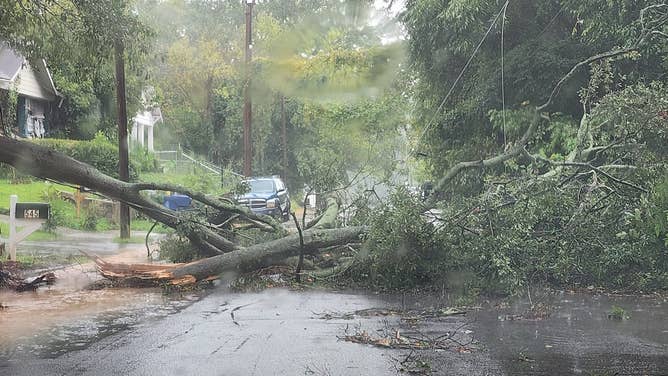 The area was under a Severe Thunderstorm Warning earlier Thursday afternoon, affecting a population of more than 770,000 people. According to Diamond, scattered storms remain in the forecast for Atlanta through Thursday evening.