Arctic air mass engulfing upper Midwest shifts east for the weekend
Across Iowa, cities may see their coldest temperature in three years as lows dip to 15 to 20 degrees below zero
One more morning of frigid air is expected across the upper Midwest, with lows well below freezing from North Dakota to Wisconsin.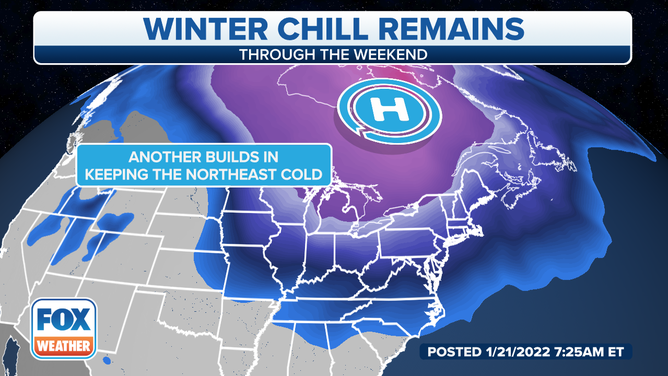 Across Iowa, cities may see their coldest temperature in three years as lows dip to 15 to 20 degrees below zero.
The National Weather Service in Des Moines, Iowa, said Winter Weather Advisories will be in place through noon Friday. Milder air moves into the region, with a potential for a dusting of light snow along a warm front. Additional snow is expected Saturday night for parts of the upper Midwest.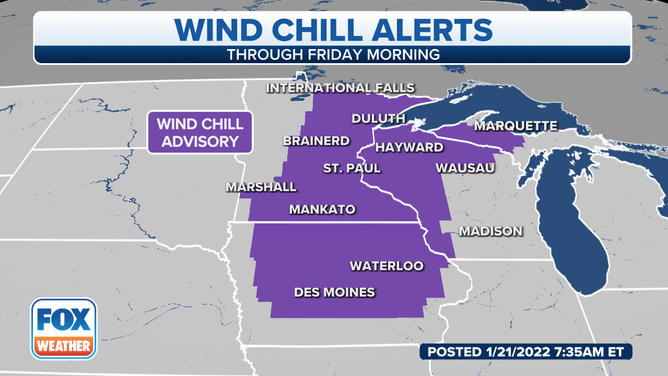 The bitterly cold air spreads east and south through the day Friday. High temperatures in the Northeast will fall into the teens and 20s, and lows will drop into the single digits to below zero.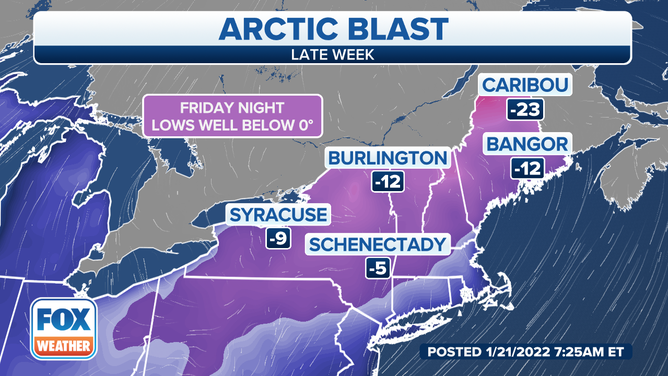 Wind Chill Advisories are up across the Northeast for wind chill values as low as 30 degrees below zero.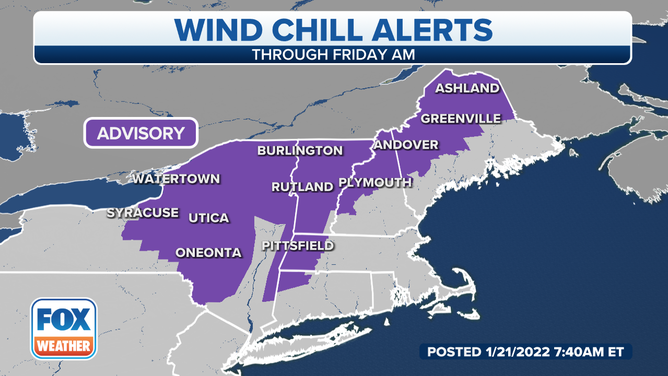 NWS forecasters in Buffalo, New York, said after a frigid start Friday morning, temperatures will warm into the teens across western New York to the single digits east of Lake Ontario. There will also be some minor lake-effect snow showers south of the lakes that will diminish with time in the afternoon.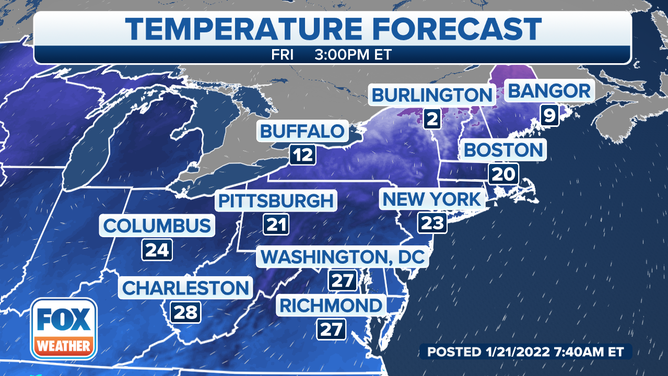 In the Southeast, highs will stay in the 30s and 40s, with low temperatures below freezing.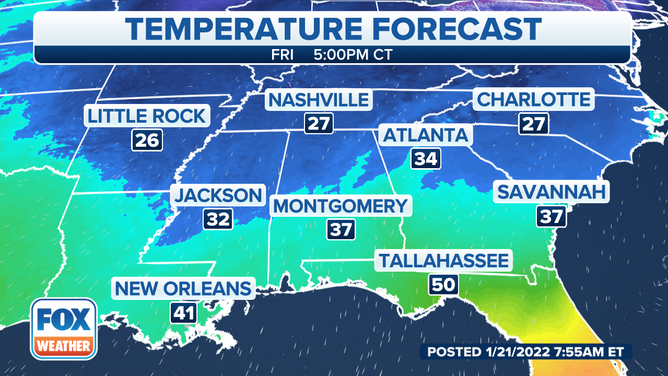 Temperatures moderate Sunday into early next week.