Another round of wind, rain and mountain snow in the West as parade of storms continue
It's rained every day this month in Portland and Seattle. That streak looks to continue this week.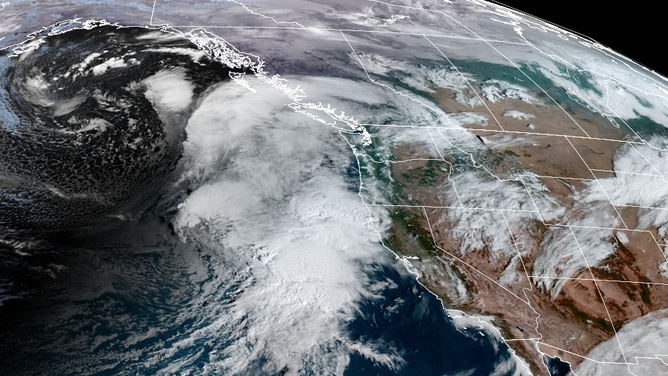 SEATTLE -- The West Coast is getting a short break Monday from a series of weather systems that have marched through the region in November. Still, another stormy period is on tap for Monday night and Tuesday, promising a renewed around of rain, wind and mountain snow.
Rain will move in first Monday night along the shores of Washington, Oregon and northern California, spreading inland on Tuesday.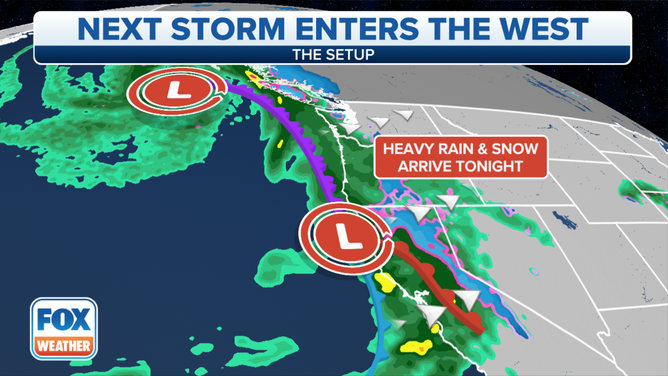 24-hour rainfall amounts will be noticeable but not extreme, generally in the 1.00-1.50 inch range in Northern California and 0.50-0.75 inches range for western Washington and Oregon.
Strong wind gusts are expected up and down the coast.  Gusts up to 50-70 mph are possible along the southern Oregon Coast, with gusts to 50 mph likely along the northern Oregon and Washington coast.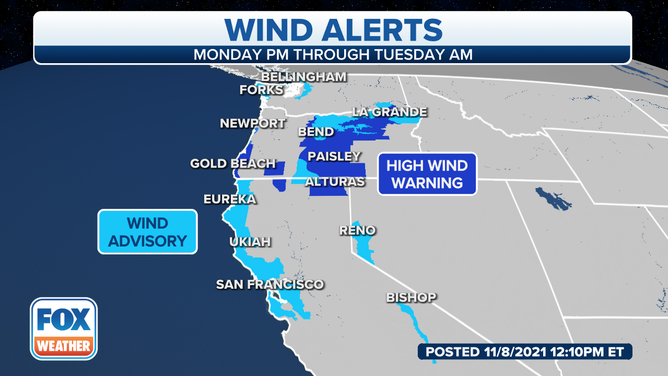 Interior locations of Western Washington may see gusts to 50 mph along the Cascade foothills and areas near the Canadian border.
In Northern California, Wind Advisories stretch from the Oregon-California border all the south into the San Francisco Bay Area for gusts up to 45 mph.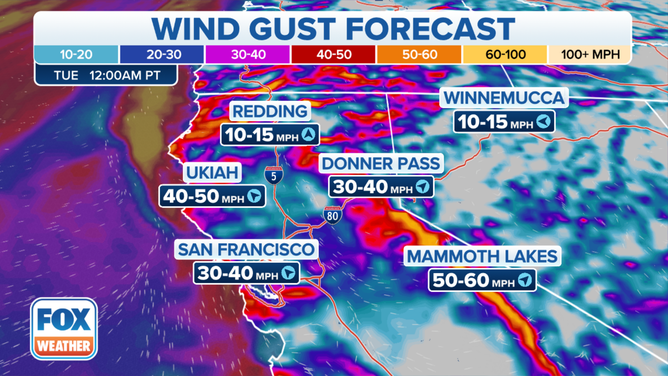 Once the storm's cold front passes Tuesday, snow levels will drop and begin to add a fresh dollop of snow to the Cascade, Olympic, Siskiyous and Sierra Nevada Mountains.
In Washington, Winter Storm Watches are in effect for the Olympic and Cascade Mountains for 6-12 inches possible along the mountain passes and 12-24 inches at higher elevations.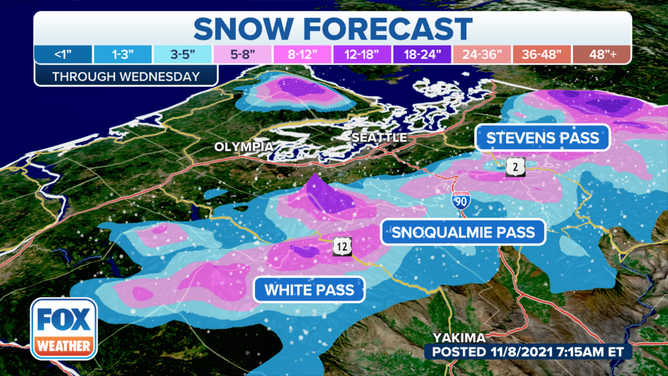 Lighter amounts are forecast in the Oregon Cascades through Crater Lake may see 4-6 inches.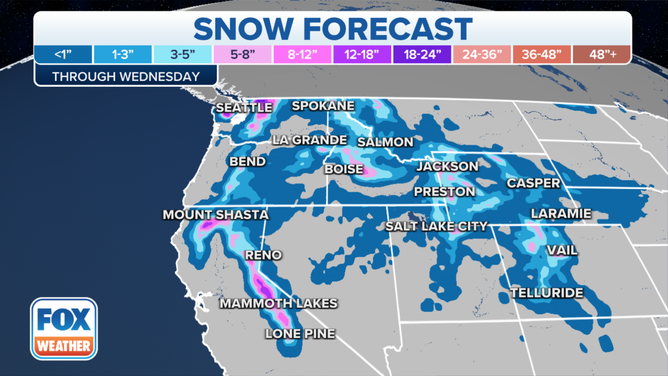 In California, Winter Storm Warnings were in effect for the Siskiyous Mountains, where up to 12 inches of wet snow was likely above 4,000 feet. The Northern Sierras could see 2-8 inches between 6,000-8,000 feet and 6-18 inches above 8,000 feet.
No rest for the dreary…
Once this storm passes later Tuesday, attention will shift to Thursday and Friday as another atmospheric river is set to take aim at the Pacific Northwest.
It has rained every day so far in November in Seattle and Portland and both those streaks look to continue into double-digits.