Alaska city to allow studded snow tires early due to one of earliest snowfalls on record
Parts of Anchorage had measurable snow on Tuesday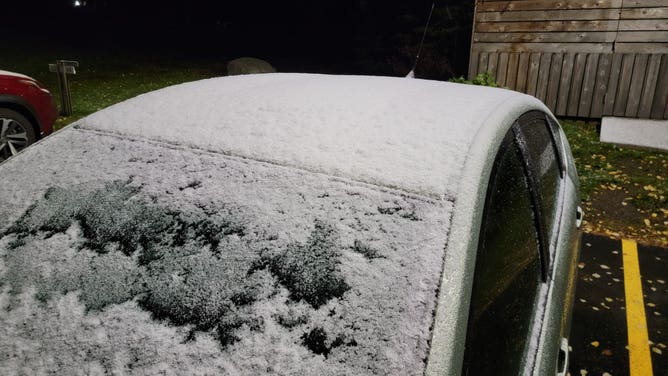 Alaska's largest city will allow drivers to use studded snow tires early this year due to one of its earliest snowfalls on record.
The Municipality of Anchorage said in a public notice Tuesday that studded tires will be allowed starting Thursday, citing weather conditions that began Tuesday morning and "upcoming anticipated" snow.
"There was measurable snow across about half of town," said Dr. Brian Brettschneider, a climatologist who resides in the Anchorage area, in reference to Tuesday's snowfall in the city. "North and east parts had measurable snow – a few inches in some locations."
Sept. 21, 1996, was the earliest measurable snow on record at Ted Stevens Anchorage International Airport, the official site of Anchorage's weather records. Tuesday's snowfall in Anchorage would have tied this record, but it turns out the snow didn't quite reach the airport, so the record stands for another year.
According to the Anchorage Daily News, the Anchorage Assembly in 2019 shortened studded tire season and barred their use before Oct. 1, though city code permits the municipal traffic engineer to allow studded tire use earlier "in response to anticipated snow-cover conditions."
The National Weather Service forecast calls for additional risks of snow in the Anchorage area from Thursday into the weekend, especially overnight when temperatures are closer to freezing.
Oct. 16 is the average date of the first measurable snowfall in Anchorage, so this week's snow is more than three weeks earlier than average.