Alabama flooding kills 4 as heavy rain, flash flood threat continues in Southeast
Flash flooding remains a threat in the rain-fatigued Southeast on Friday
Four people are dead in Alabama after several inches of rain triggered flash flooding across the Southeast on Wednesday night.
The Hoover Fire Department on Thursday recovered the bodies of two victims whose vehicle was swept away by floodwaters about 8:30 p.m. Wednesday. The local fire department said the vehicle began floating down a roadway and became pinned against a guardrail, trapping the occupants.
Fire crews returned to the scene but were unable to access the occupants due to the swift water and the vehicle's location. A 23-year-old male and a 23-year-old female were identified as the victims, but their identities had not yet been released.
Flooding killed two others in Marshall County, the local coroner's office said in a Facebook post Thursday morning. FOX54 News in Huntsville reported that a 4-year-old child died in Arab after the vehicle she was riding in was swept away by floodwaters. Arab Fire Department rescued the driver and another child, but the flooding prevented firefighters from reaching the victim.
An 18-year-old, identified as Stormy Hernandez of Guntersville, Alabama, was the second flooding victim in Marshall County after their vehicle got caught in floodwaters, according to FOX54 News.
The heaviest rain has moved away from Alabama, but flash flooding remains a threat in the waterlogged Southeast on Friday.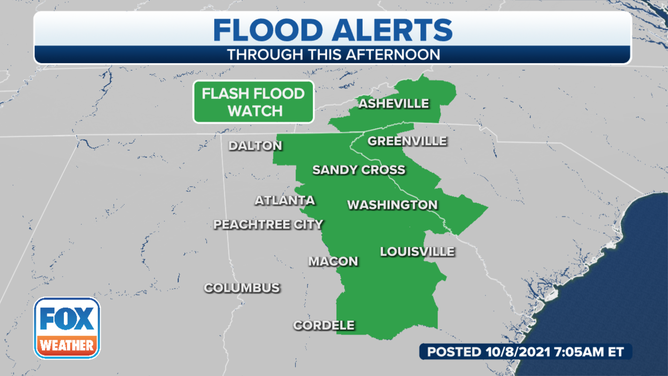 Flash Flood Watches are in effect from western North Carolina into northwestern South Carolina and eastern Georgia.
NOAA's Weather Prediction Center has hoisted a slight risk (level 2 of 4) of excessive rainfall for this region.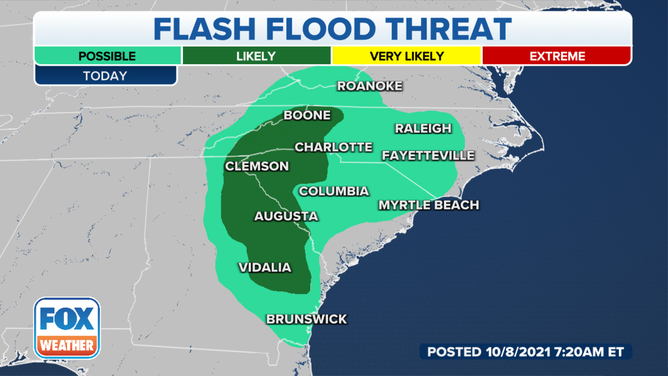 Soils are saturated after recent heavy rain, so the WPC said less than 2 inches of rain in 3 hours can trigger flash flooding.

The same storm system is responsible for producing at least one waterspout off the coast of Central Florida on Friday.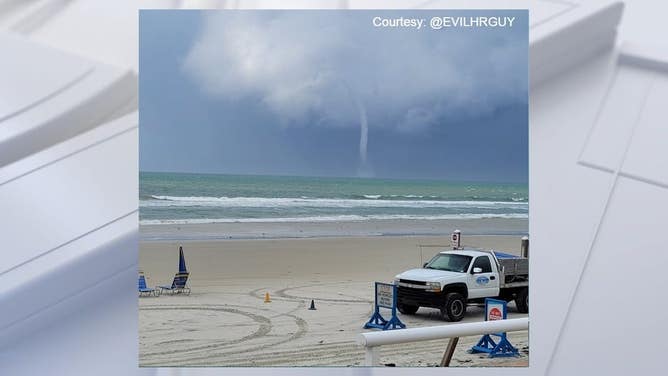 The slow-moving upper-level low and associated cold front responsible for this week's rain will slowly move eastward into this weekend. Soaking rain will spread into the southern mid-Atlantic region by Saturday, with 1 to 3 inches of rain expected through Sunday.