Air Force Hurricane Hunter under investigation for performing apparent errand for crew member
NOAA uses data from the Air Force Reserve plane to monitor hurricanes and other significant weather events
BILOXI, Miss. – A flight by an Air Force Reserve plane used to collect data on hurricanes and other significant weather events is under investigation for making an apparent stop to pick up a motorcycle that belonged to one of its crew members.
The Public Affairs Office of the 403rd Wing confirmed the plane made the unplanned visit to Martha's Vineyard Airport in Massachusetts while on a training mission in nearby Rhode Island on March 25.
"While performing an off-station training mission, a U.S. Air Force Reserve crew with the 53rd Weather Reconnaissance Squadron, 403rd Wing, Keesler Air Force Base, Miss., made an unplanned stop at Martha's Vineyard Airport, Mass., March 25. The crew picked up a motorcycle that belonged to one of the crew members," Master Sgt. Jessica Kendziorek, 403rd Wing Public Affairs superintendent at Keesler Air Force Base, wrote in a statement.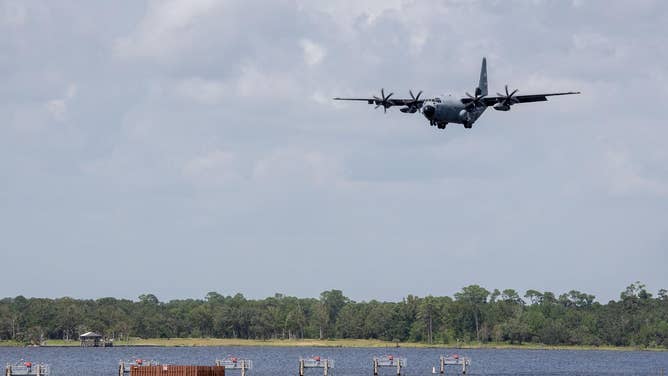 HOW TO WATCH FOX WEATHER ON TV
Kendziorek stated that Air Force leadership is aware of the unplanned visit and are monitoring the investigation.
The weather squadron has been flying into tropical systems since 1944, and the National Hurricane Center says there are ten Lockheed-Martin WC-130J aircraft devoted to the unit.
During the past winter, the squadron gathered data over the Atlantic ahead of a winter storm and tracked atmospheric river-type events in the Pacific.
The Air Force did not say if any of the crew could face discipline for going off course.
The 53rd Weather Reconnaissance Squadron plans to release additional information once the investigation is complete.