Above-average temperatures could shatter records this week
Warmer weather will move across the country by the end of the week
More than 100 record highs are in jeopardy this week as temperatures are expected to soar 25-35 degrees above average for a large part of the country.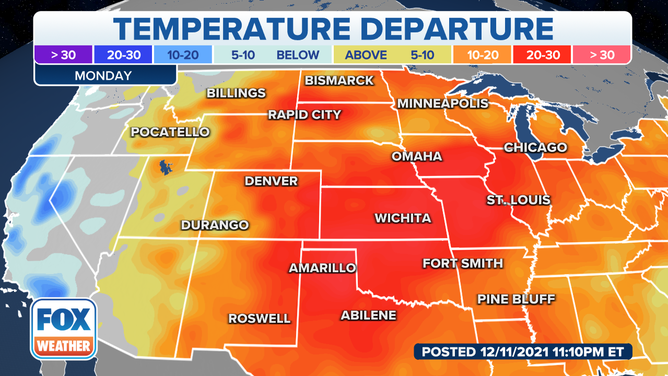 On Monday, temperatures will be in the 60s and 70s across the South and Gulf Coast. Brownsville, Texas, should hit 80 on Monday. Houston and Del Rio will be between 70-75 degrees, while Dallas will reach into the upper 60s.
The warmer temperatures will reach from Texas to the Canadian border.
As the week continues, those temperatures will continue to rise.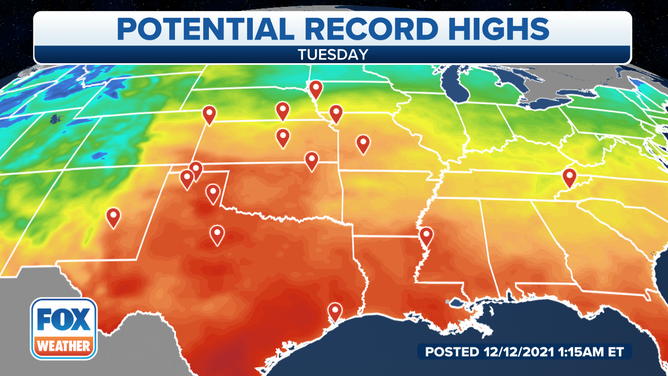 On Tuesday, most records in jeopardy will be in Texas, but records in Oklahoma, Kansas, Missouri, Iowa, and even Kentucky could be broken.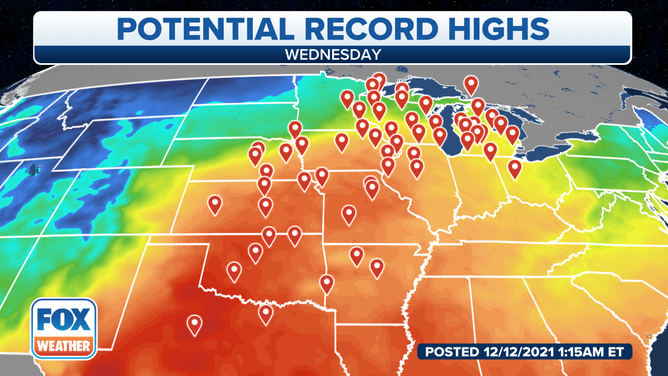 By Wednesday, even more records could be broken by mid-week across the Plains and into the upper Great Lakes. Des Moines has a forecast of 71 on Wednesday. Chicago could get into the mid-60s.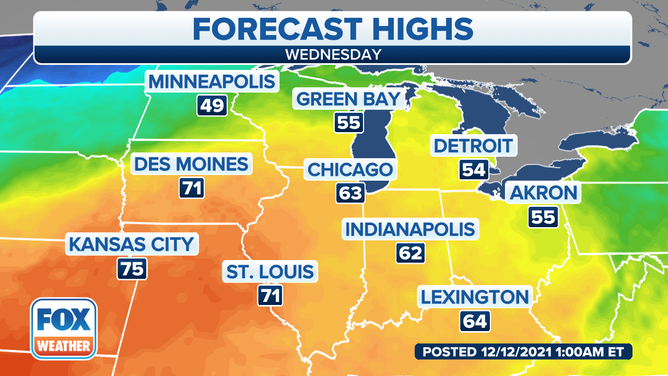 Further south, Kansas City will be warm with a temperature of 75 and St. Louis will enjoy temperatures in the lower 70s.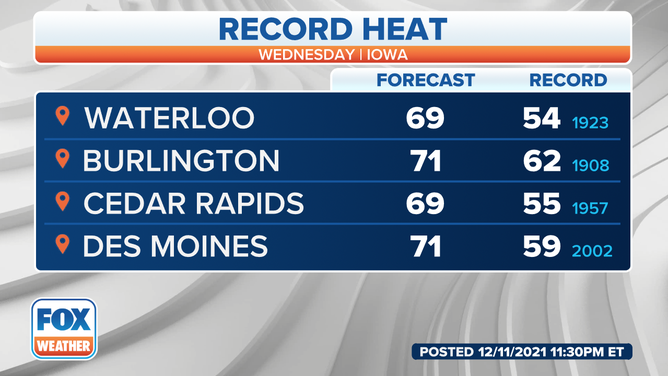 Cities in Nebraska and Iowa, places that saw snow on Saturday, could get into the 70s by the middle of the week.