A crisp end to the week: It finally feels like fall in the eastern US
Temperatures dipped into the 40s and 50s Friday morning as far south as the Gulf Coast
A cold front has ushered in much cooler temperatures and lower humidity across the eastern United States to end the workweek, making it truly feel like fall for the first time this season.
Low temperatures Friday morning dipped into the 40s and 50s from the Plains to the Midwest, Great Lakes, mid-Atlantic and South, including as far south as the Gulf Coast.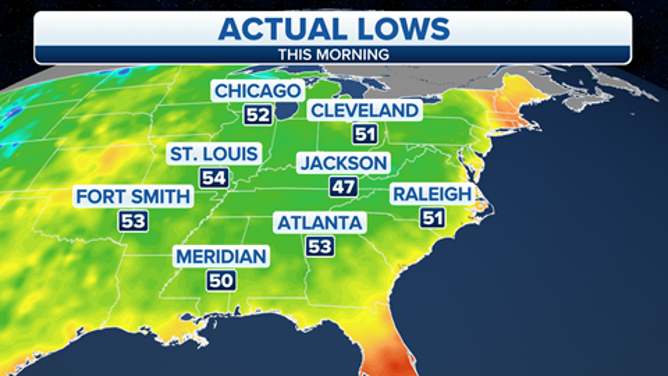 Austin, Texas, dropped to 50 degrees early Friday, tying the city's daily record low set back in 1999.
The back edge of the cloud deck associated with the cold front was seen exiting offshore of New York City at sunrise Friday.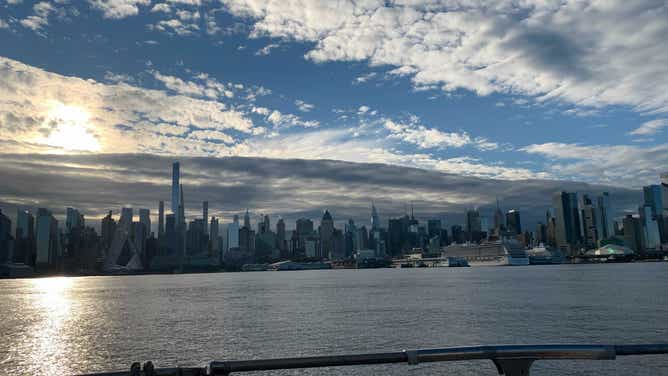 Near- or below-average temperatures are expected through the weekend for most areas east of the Mississippi River, right on cue for the first official weekend of fall. The weather this weekend looks great in the eastern U.S. for apple picking, navigating through corn mazes and all of your favorite fall activities.
Another crisp morning is expected Saturday, with lows in the 40s and 50s again reaching all the way to the northern Gulf Coast.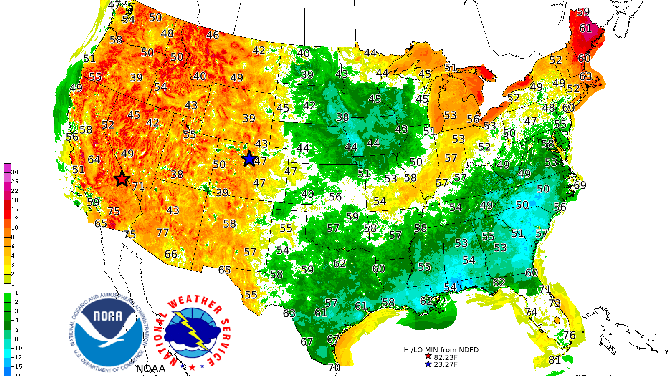 High temperatures Saturday will hold in the 60s in Pennsylvania and upstate New York, with highs in the 70s expected for the rest of the East. Areas along the Gulf Coast could approach 80 degrees in the afternoon, but the humidity will remain low, making for a pleasant day overall.
The only exception to the rule will be New England, where the cold front will linger through Saturday, so temperatures will remain warmer than average there.