80-mph gusts possible amid critical risk of fire weather in New Mexico, Texas
Critical fire weather conditions are expected across all the Texas Panhandle and the western Oklahoma Panhandle due to the dry fuels, low relative humidity values and strong winds
Low humidity and gusty winds have sparked Fire Weather Warnings across the southern High Plains on Wednesday.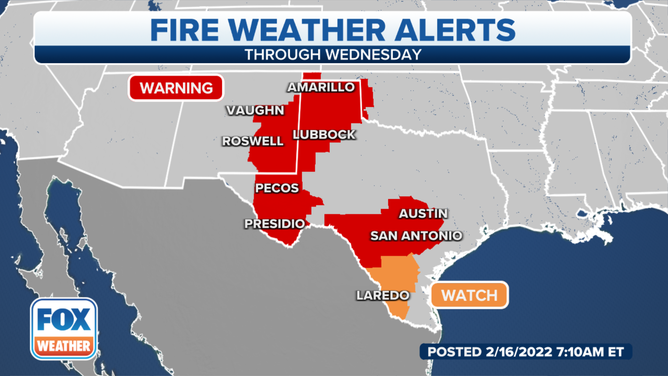 The National Weather Service said critical fire weather conditions are expected across all the Texas Panhandle and the western Oklahoma Panhandle due to the dry fuels, low relative humidity values and strong winds. The warnings are in effect from 12-7 p.m. local time.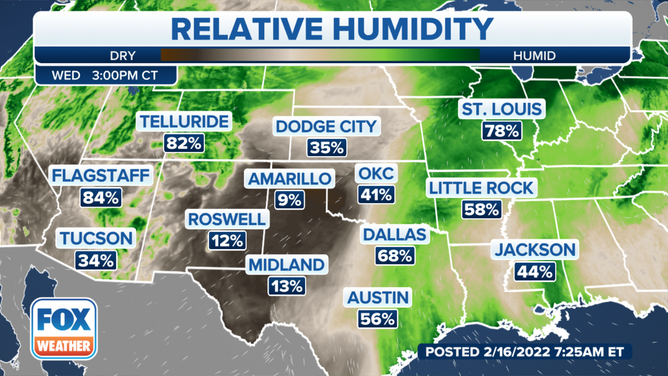 The NWS in Midland/Odessa said the relative humidity could reach as low as 9% in the area.
Winds from the west of 40-60 mph with gusts up to 80 mph have led to High Wind Warnings being issued for Guadalupe and Delaware Mountains and adjacent Plains. 
Severe aircraft turbulence is possible as well as the ability to control high-profile vehicles. Those in the area should avoid outdoor burning and any activities that can cause sparks.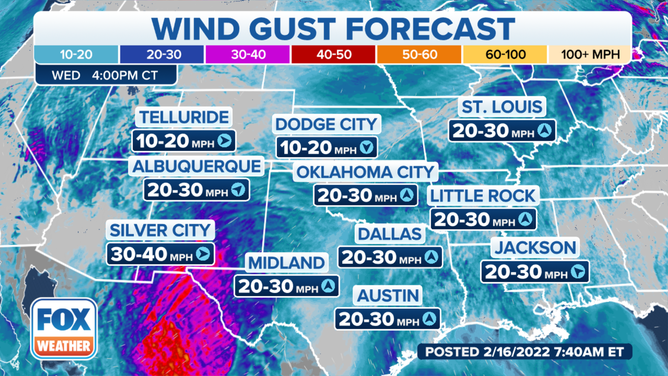 Temperatures will be 10 to 15 degrees above normal.