7 coldest Army-Navy games in history of rivalry
There were only five games in the 121-year rivalry where it snowed
EAST RUTHERFORD, N.J. -- For more than a century, the Black Knights and the Midshipmen have taken to the gridiron in one of the greatest rivalries in sports.
And for those keeping track, Navy leads Army 61-53 with seven ties.
Saturday's game will happen rain or shine at the roofless MetLife Stadium in East Rutherford, New Jersey, with kickoff at 3 p.m. Eastern. This year, the teams will have to deal with potentially record-breaking temperatures and a slick field, making for some classic football weather.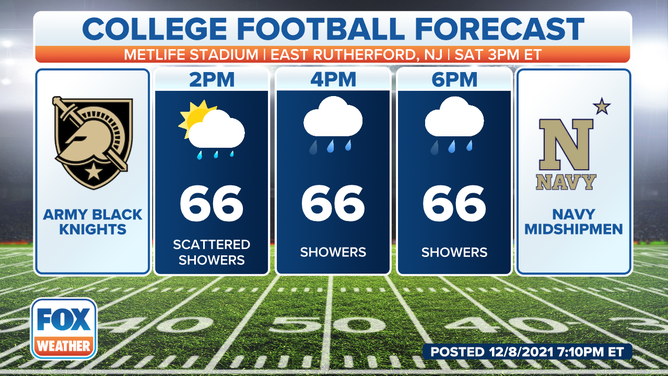 However, the weather has been much cooler – more like downright bitterly cold – over the last 121 years.
Here are the seven coldest Army-Navy games in the history of the rivalry.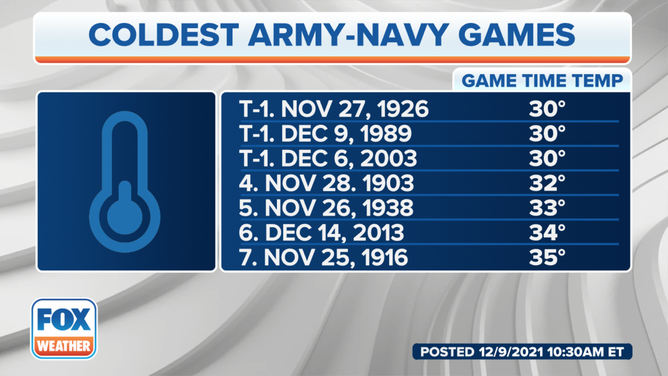 Tied for first at 30 degrees was the Nov. 27, 1926, game held in Chicago, Illinois. The record-setting temperature was also recorded on Dec. 9, 1989, in East Rutherford and in Philadelphia, Pennsylvania, in 2003.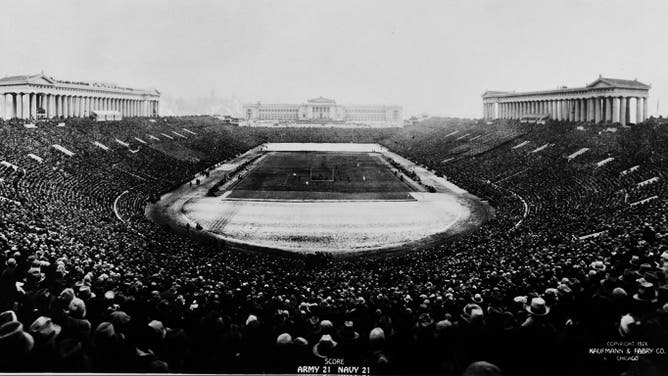 The fourth-coldest game saw freezing temperatures at 32 degrees in 1903 in Philadelphia. The fifth- and sixth-coldest were also in Philadelphia in 1938 at 33 degrees and 34 degrees in 2013, respectively.
Coming in at seventh was 35 degrees in New York in 1916.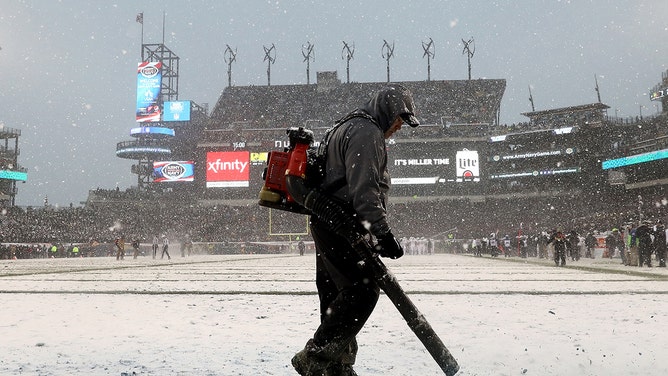 During an Army-Navy game in 2017, the biggest snow was in Philadelphia where 4.1 inches fell. There have been only five games in the history of the rivalry where it snowed.