50-degree temperature spread between America's largest malls for Black Friday shopping
The largest mall in America will see temperatures in the 30s, while shopping destinations in California will experience temperatures in the 80s.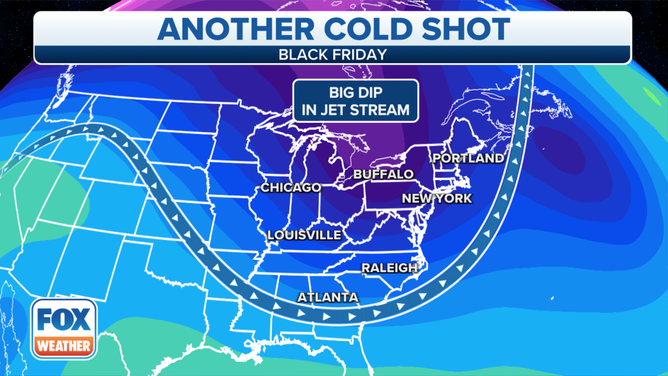 It will all come down to location, location, location on Friday as the holiday shopping season kicks off into full gear.
Forecast models show areas along both coasts will see the chance of precipitation early on Friday. Scattered snow showers will be possible from the eastern Great Lakes into interior New England, and where temperatures will be warmer, rain showers will likely be along the I-95 corridor.
Meanwhile, meteorologists say the onshore flow in the Pacific Northwest could produce heavy rains in the lower elevations and mountain snows in the higher terrains.
BLACK FRIDAY'S BIGGEST DEALS AND SAVINGS
Weather forecasts for the 7 largest malls in America: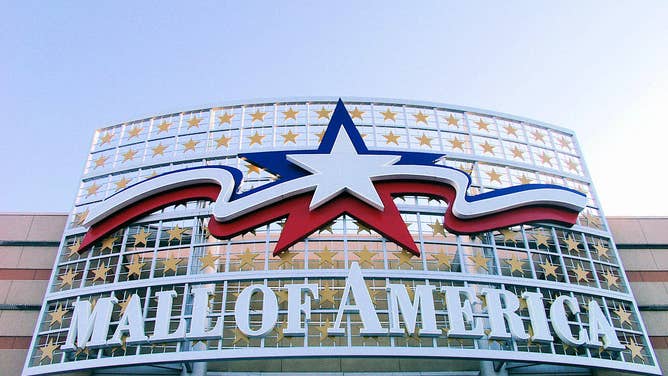 1) Mall of America in Bloomington, Minnesota
Get ready to bundle up! Early birds will see temperatures start out in the 20s. Highs will reach the mid-30s under partly cloudy skies.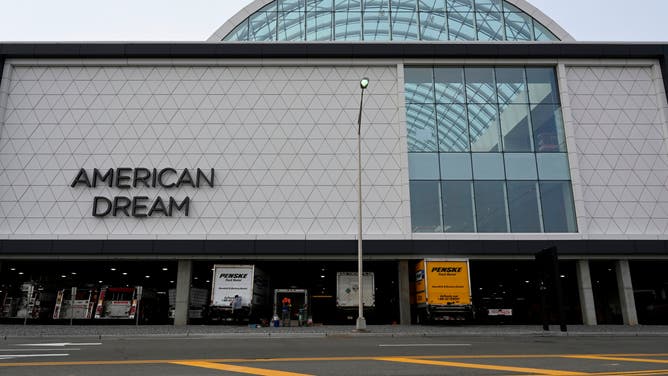 2) American Dream in East Rutherford, New Jersey
Scattered rain showers before noon, then remaining cloudy for most of the day. Make sure to bring your windbreaker! Gusts could reach 35 mph, which will keep wind chill values in the 30s and 20s most of the day.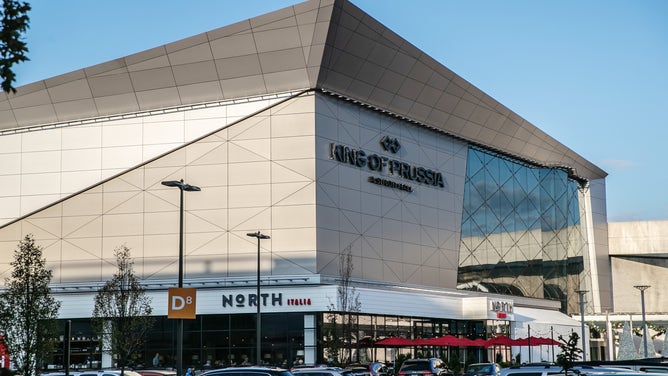 3) King of Prussia in the King of Prussia, Pennsylvania
Scattered rain showers should exit the region around sunrise. Otherwise, expect a windy day with gusts as high as 40 mph. The temperatures on the thermometer will reach the mid-40s by the afternoon, but wind chills will make temperatures feel they are below freezing most of the day.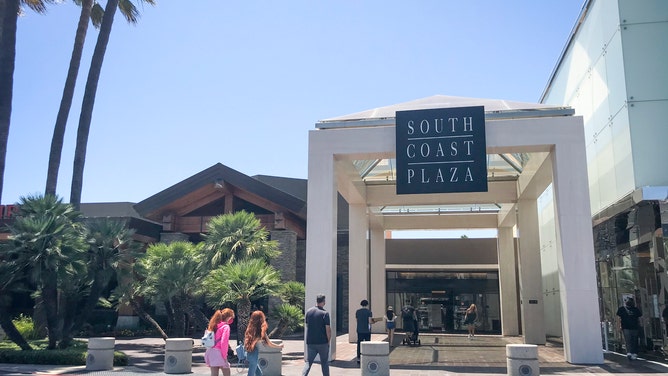 4) South Coast Plaza in Costa Mesa, California
It'll be one of the warmest locations to shop in America. Lows will start out in the mid-50s, and highs could make it to around 85 degrees. Average high temperatures usually only make it to only around 70 degrees this time of year. If temperatures at the nearby weather observation station make it to 85 degrees at the John Wayne-Orange County Airport, it'll be a record high for the date. The previous record high for Friday is 84 degrees set back in 2014.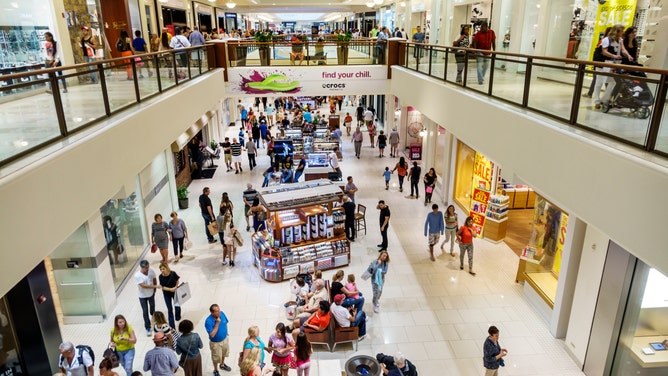 5) Aventura Mall in Aventura, Florida
Weather for shopping will be warm but not as warm as some California will be seeing. The morning will start out in the mid-60s, and highs could make it to near 80 degrees. Don't expect any rain, just abundant sunshine.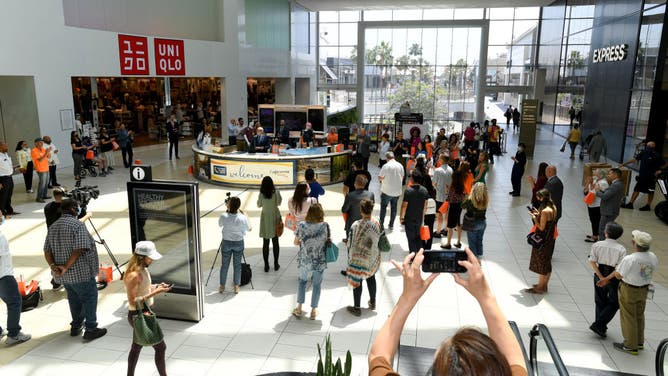 6) Del Amo Fashion Cente in Torrance, California
Similar to shopping locations in San Diego, temperatures will be warm, with afternoon highs making it into the 80s. Skies will be mostly clear with only a slight breeze around 5 mph.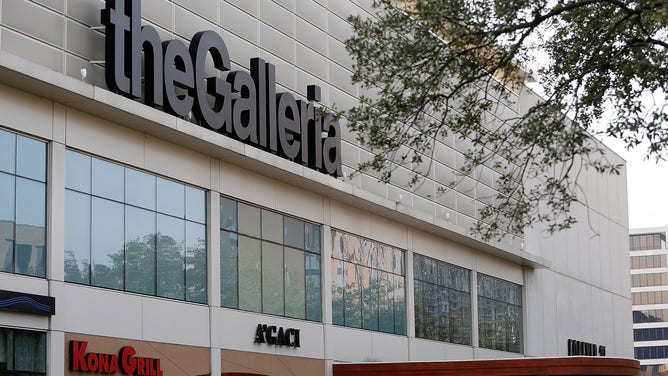 7) The Galleria in Houston
A cold front will push through the region, keeping temperatures in the lower 60s, despite abundant sunshine. Winds could gust as high as 20 mph, keeping shopping conditions rather chilly for Texas standards.
'PET TORNADOES' AND OTHER FUN GIFT IDEAS FOR THE FUTURE METEOROLOGIST IN YOUR FAMILY
Holiday shopping expected to shatter records
The National Retail Federation expects holiday sales to reach around $850 billion. Experts say the season is likely to see between 8 and 10 percent growth from 2020's spending record of $777.3 billion.
"Pandemic-related supply chain disruptions have caused shortages of merchandise and most of this year's inflationary pressure," NRF Chief Economist Jack Kleinhenz said. "With the prospect of consumers seeking to shop early, inventories may be pulled down sooner and shortages may develop in the later weeks of the shopping season."
THE BEST PLACES TO SHOP ON BLACK FRIDAY 2021
The NRF warns that weather could be a significant factor in whether spending forecasts pan out. The federation says the typical La Niña pattern, which the country is currently experiencing, has produced stronger retail sales thanks to cooler and wetter weather staying more in more northern locations.
If you plan to visit a mall or shopping center this holiday season, retailers warn to be ready for crowds. Experts say some consumers could shift back to their in-store holiday shopping because of the lessening role of the pandemic.