46K+ still without power in Massachusetts after powerful nor'easter
Some in the state are facing their fourth day without power
BOSTON –  Thousands of people still remain without electricity in Massachusetts on Saturday after a nor'easter battered the Atlantic coast.
The Massachusetts Emergency Management Agency said 46,147 customers were in the dark as of 10:45 a.m. Eastern time. Some in the state are facing their fourth day without power.
This comes after hurricane-force wind gusts and knocked out power to more than a half-million utility customers Wednesday in Northeast and New England.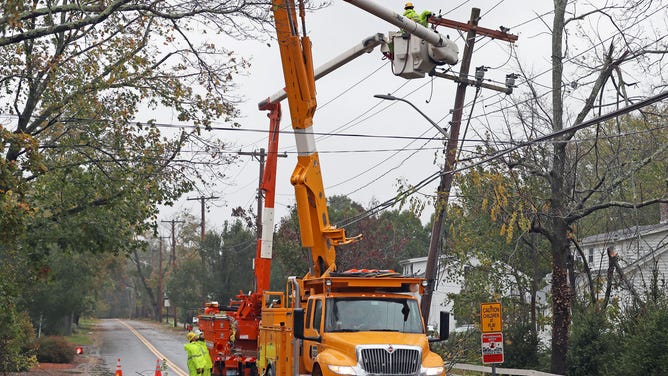 Progress has been made since Thursday morning when more than 330,000 utility customers in Massachusetts alone were without power. The majority of those outages were located in Plymouth and Barnstable counties. More than half of Cape Cod was without power.
Utility company Eversource sent more than 1,500 crews out across Massachusetts to help restore power. Massachusetts Gov. Charlie Baker asked residents to try and stay off the roads unless necessary to give crews the space they need to work.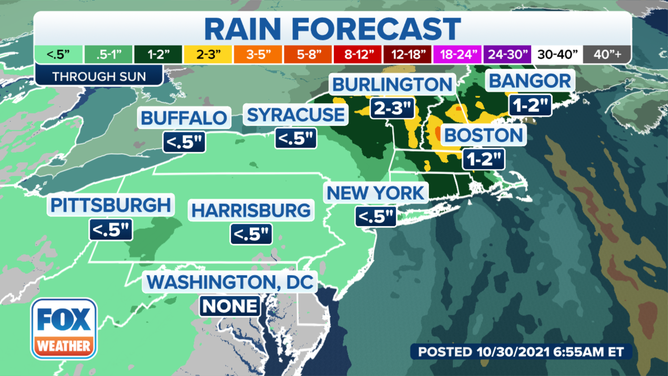 More heavy rains and strong winds will continue Saturday hampering some restoration efforts.
The massive two-day storm officially became a "bomb cyclone" off the coast of New England and produced hurricane-force wind gusts in several areas of Massachusetts. Edgartown, which is located on Martha's Vineyard, saw the highest gust at 94 mph.