25 states set records Thursday as December warm spell lingers
The record-breaking warmth will extend Friday from the Southeast to the Southern Plains, with widespread above-average temperatures expected throughout much of the Lower 48
A December warm spell has shattered some long-standing records, and we could see more of the same in some spots Friday before a cooler and more active weather pattern begins this weekend.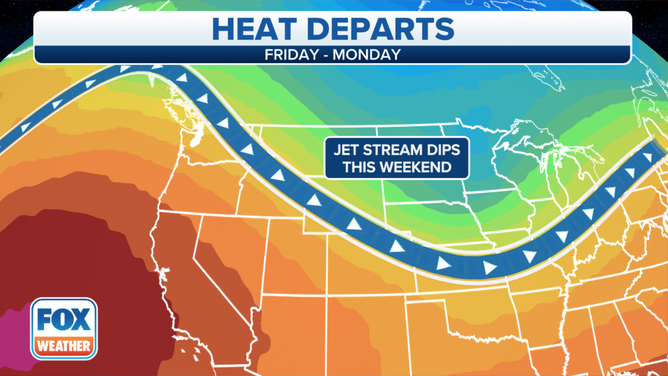 Twenty-five states set record highs Thursday, adding to 880 high-temperature records broken in the past seven days. In Cheyenne, Wyoming, a high of 70 degrees cracked a record from over 135 years ago. Back in 1885, the previous record was 64 degrees.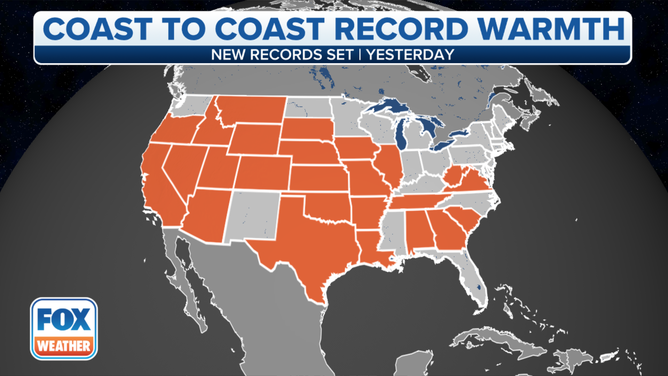 The National Weather Service said the record-breaking warmth will extend Friday from the Southeast to the Southern Plains, with widespread above-average temperatures expected throughout much of the Lower 48.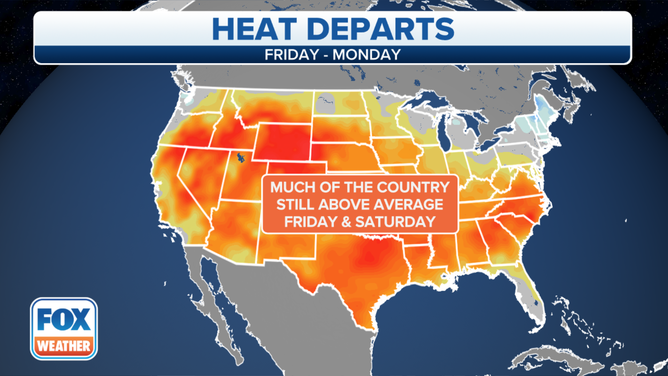 Highs into the 70s and lower 80s will be found Friday afternoon throughout the Southeast, lower Mississippi Valley, Southern Plains and Southwest.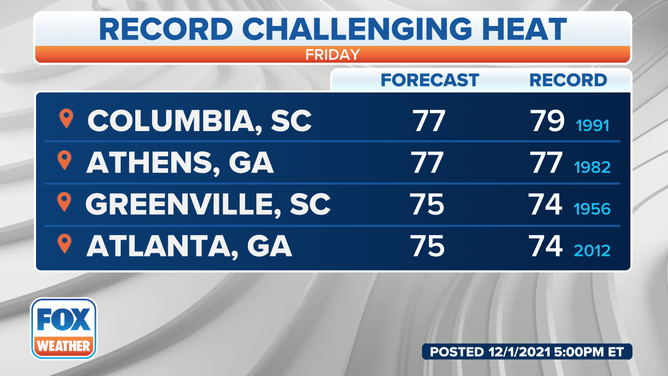 Aside from the Northwest, the only other exception will be in the Northeast, where cold and blustery winds will keep temperatures below average for early December. 
Lake-effect snow showers are possible through Sunday morning in some of the Great Lakes snowbelts. A few inches of snow is possible across the eastern Upper Peninsula of Michigan and the Tug Hill Plateau of central New York.