Will lack of snow in Steamboat Springs affect 2022 Olympic qualifying?
The Visa Big Air at Steamboat begins Thursday, Dec. 2.
STEAMBOAT SPRINGS, Colo. –- The countdown to the 2022 Olympic Winter Games is on. Skiers and snowboarders hope to qualify this weekend in Steamboat Springs, Colorado, but could a lack of snow affect their performance?
The Visa Big Air at Steamboat begins Thursday. This season, this competition is the only big air event as part of five freeski and four snowboard qualifying events for the slopestyle/big air athletes. Steamboat will be the final big air competition of the 2021/22 calendar for the freeski and snowboard World Cups. About 200 athletes from 33 nations are set to compete.
Whether the event would be held was in question due to the lack of snow and warm temperatures.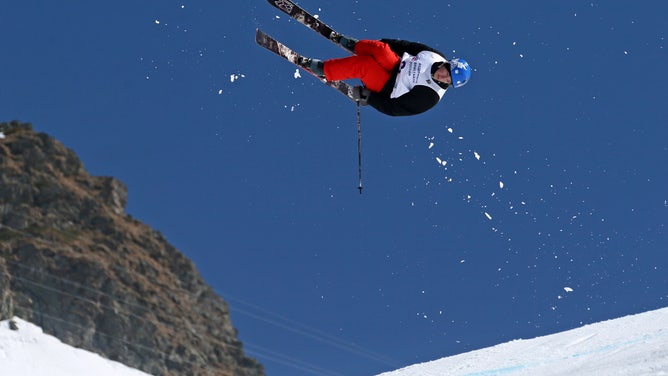 "Despite some above-average temperatures that have hindered snowmaking efforts in recent weeks, a change in weather over the weekend and a favorable forecast through the week means that today a positive snow control assessment has been made and the green light given to the FIS Freeski and Snowboard World Cup Visa Big Air," the International Ski Federation said.

MORE: Ski resorts delay openings due to lack of snow, inconsistent temperatures
Luckily, Steamboat Resort was able to open this weekend after pushing back their opening due to unfavorable weather, which posed as another good sign for the competition.
Dave Hunter, Vice President of Resort Operations, said that crews were working hard up until the original opening date.
"Normally, this time of year, we've had more than 20 inches of snowfall, a 10–20-inch mid-mountain base and 200 hours of snowmaking under our belt," Hunter said. "This year, we haven't been able to capitalize on extended snowmaking temperatures and windows."
Steamboat's snow guns will continue to be hard at work to make snow for the Olympics-qualifying event as their teams say they are taking every opportunity for snowmaking to cover the slopes with snow. And while Mother Nature hasn't been providing ample snow, the snow depth for the area is sufficient.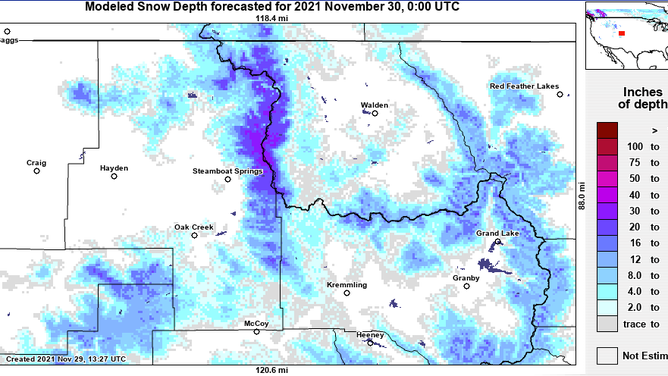 Whether there is enough snow for those on the mountain, well, that just depends on the skier, as not all root for the same snow conditions.
The lack of considerable snow and warm temperatures that melt the snow during the day and freeze it overnight may benefit these athletes participating in the event.
"If you were an alpine ski racer -- somebody who races like downhill or giant slalom or race that you would see on the Olympics -- you actually want a really hard, icy, durable surface," University of Utah Atmospheric Sciences Prof. Jim Steenburgh said.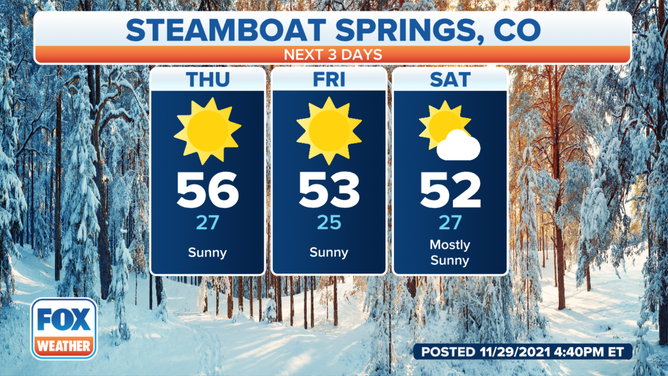 That surface would provide the least friction and give you the most speed for racing.
"But it would be the worst thing for recreational skiers to be on," Steenburgh said.
Those skiers would be looking for deep, powder skiing, "where the snow is what we call bottomless," Steenburgh said. "Which means that the skis are floating in the new snow, they're not riding on the underlying surface."

MORE: This is what brings 'Goldilocks Storms' for snowfall that's 'juuust' right on the ski slopes
So, while conditions may not be favorable for those visiting the mountain for fun, it should be good enough for those competing. 
Temperatures for the event will remain warm and dry throughout the weekend.