Unconventional Thanksgiving: RVs and 'Trash Can Turkey'
Thanksgiving is traditionally spent at home with food and family, but RV-ers have their own traditions still full of fixings and family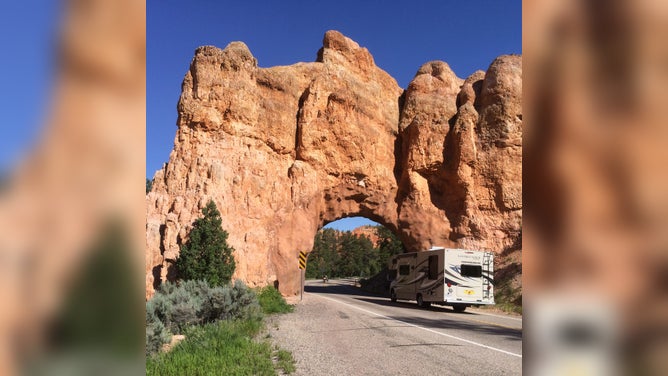 For a lot of people, Thanksgiving usually means long lines at the airport to visit family and hours of cooking in the kitchen. That's not necessarily the case for the recreational-vehicle community. RV resorts and parks around the country book up every Thanksgiving and offer elbow room, turkey and an unconventional family.
Emerald Desert RV Resort in Palm Desert, California, near Palm Springs, makes the bird and RV-ers bring the sides. It's potluck style so everyone can have their favorites. Olivia Devlin, director of marketing, said the same visitors book for Thanksgiving year after year.
"They could come from all corners of the country, but they all descend on the resort over the same timeframe," Devlin said.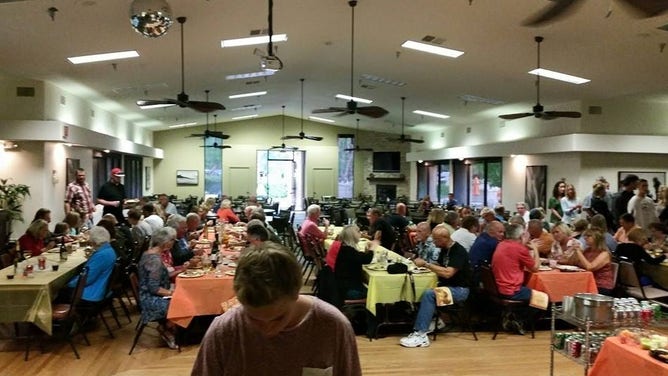 "It's a very tight-knit community," she added. "You'll find that people will request spots because they know that so-and-so book another nearby and such. They're all part of these little Facebook groups and they all travel together."
"Trash Can Turkey" is the tradition at the Top of the Hill RV Resort in Boerne, Texas, about 30 minutes outside of San Antonio. Gwen Crawford, manager, said the owners of the resort actually cook the turkeys over an open fire in trash cans and everyone in the park brings their favorite dish.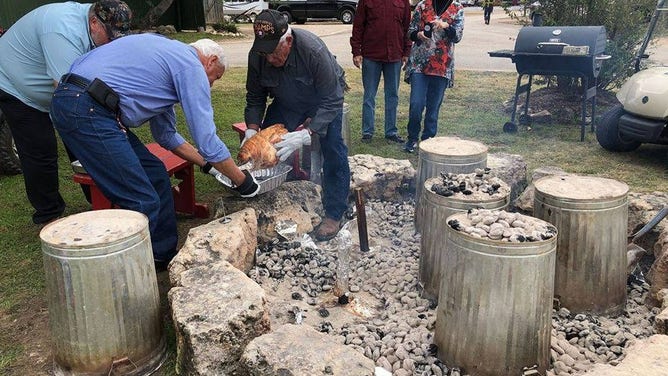 The resort booked up for Thanksgiving three weeks ago. Crawford said she sees a lot of families.
"I notice a lot more people are traveling with their RV for Thanksgiving," Crawford said. "They're looking for remote spots to stay."  
Thanksgiving is the start of their busy season which includes Christmas, the New Year holiday and the long weekends in February.
Less crowded time to visit national parks
According to RVing.com, November is a great time to travel because fewer American's book vacations at popular destinations. 
The Trailer Village RV Park at the South Rim of the Grand Canyon in Arizona still had RV spots available, but the manager said, to book soon, because it fills up every year. The restaurant is still closed due to COVID-19, so the turkey and potatoes are DIY. There are sewer, water and electric hookups to help with the cooking.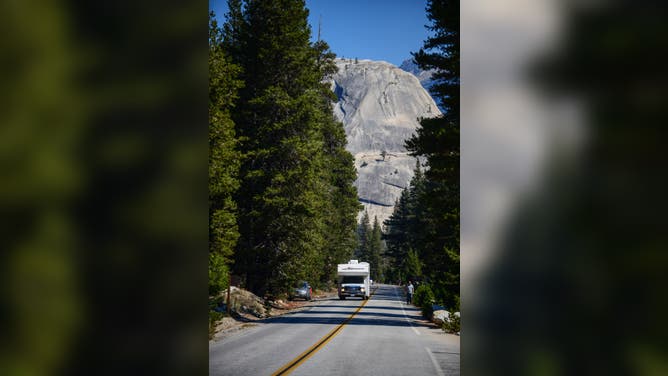 At Yosemite National Park in California, RV spots are booked already. Yosemite is home to Half Dome, Bridalveil Falls and the 27,000-year-old Grizzly Giant sequoia tree. Plan ahead for next Thanksgiving to avoid crowds because November attendance at the park is only 25% of the attendance during peak summer months. 
Meal planning may be trickier in Yosemite because there are no electrical, water or sewer hookups. Generator use is only allowed for two hours during three designated times a day.
Becoming more popular
RV travel is gaining popularity all year long, not just over holidays. A recent study found that more than 11 million U.S. households owned an RV. That was up 26% from 10 years ago. 
The same study from RVing.com and market research firm Ipsos showed 46 million Americans planned to take an RV trip between mid-year 2020 and mid-year 2021.