Why does my water taste funny? That earthy, musty smell is a common summer issue
The problem is caused by algae growing at an accelerated rate due to higher summer temperatures, officials say
If you are noticing a change in the way your tap water tastes at home, you are not alone.
Americans coast-to-coast have reported in recent days that the drinking water from their home spigot tastes or smells earthy or musty.
The problem is caused by algae growing at an accelerated rate due to higher summer temperatures, according to various public works officials. 
HOW TO WATCH FOX WEATHER ON YOUR TV
The city's water quality laboratory in Wilmington, Delaware, said the metabolites from the algae are specifically to blame for the slightly off-putting smell and taste even at very low concentrations.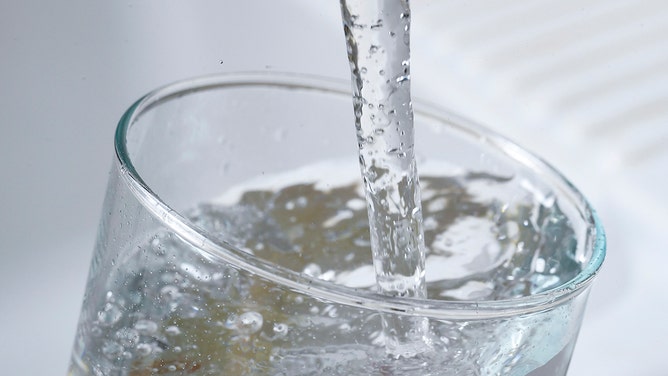 "Even though the metabolites from the algae are harmless, the human senses of taste and smell are extremely sensitive and can detect them in the water at concentrations as low as four parts per trillion," the city said.
HEALTH OFFICIALS ISSUE WARNINGS AFTER HARMFUL ALGAE BLOOMS FOUND IN KANSAS LAKES
The algae growth is not uncommon this time of year and is actually an annual warmer weather problem for many water systems.
City officials in Sacramento, California, have told residents that chilling their water or adding lemon is known to help diminish the musty or earthy taste. You could even consider installing a certified water filter.
Chicago's Department of Water Management said their water comes from Lake Michigan, and the smell and taste are affected by the plant and fish life that exist there.
CAUGHT ON SATELLITE: PHYTOPLANKTON BLOOM SPOTTED OFF THE MID-ATLANTIC
The city performs over 200,000 tests a year on their water throughout the system and even adds corrosion control to help prevent contaminants from leaking into the pipes. But even with these measures, seasonal algae growth still peaks during the summer and fall months.
But don't be alarmed, the water is safe to drink and there is no need to boil the water.
If a taste or odor occurs at every water faucet on the property, the cause is probably the main water supply, the Washington State Department of Health said. If it occurs only in certain faucets, the problem is the fixtures or pipes supplying those specific faucets.
FROM SEAWEED TO SOIL: SOUTH FLORIDA BEACH TOWN FINDS A SOLUTION TO A STINKY PROBLEM
"If the problem goes away after running the water for a few minutes, the problem is somewhere in your household plumbing system," the health agency said.
Residents and businesses with questions about the quality of their tap water should call their public works department.
CLICK HERE TO GET THE FOX WEATHER UPDATE PODCAST
Be sure to download the FOX Weather app to keep an eye on temperatures in your area and receive potentially life-saving weather alerts issued by the National Weather Service. The free FOX Weather livestream is also available 24/7 on the website and app and on your favorite streaming platform. The FOX Weather Update podcast also provides weather information for the entire country.