Sound of summer: We're entering the peak time of year for country music listening
"The rise of the thermometer in northern climates and summer listening levels to country radio have been a long-time parallel trend in the U.S. and Canada," says Kenny Jay, a consulting partner with Albright & O'Malley & Brenner.
KANSAS CITY, Mo. – Move over, George, there's a new king of country, and it's helping the music genre's charts grow year after year.
Yet, before you go off and download their No. 1 hit, it's not the best up-and-coming Nashville musician you might be searching for. These lyrics are simply the sound of summer.
"The rise of the thermometer in northern climates and summer listening levels to country radio have been a long-time parallel trend in the U.S. and Canada," said Kenny Jay, a consulting partner with Albright & O'Malley & Brenner.
It's partly due to the combination of artists releasing more "summertime, feel-good" songs, Jay continued, and the shift in normal life patterns with more vacations and outside time. 
The endless amounts of summer touring have also historically led to annual rating highs in small towns and large cities, Jay added.
THE THUNDER ROLLS: GARTH BROOKS CONCERT REGISTERS AS EARTHQUAKE IN LOUISIANA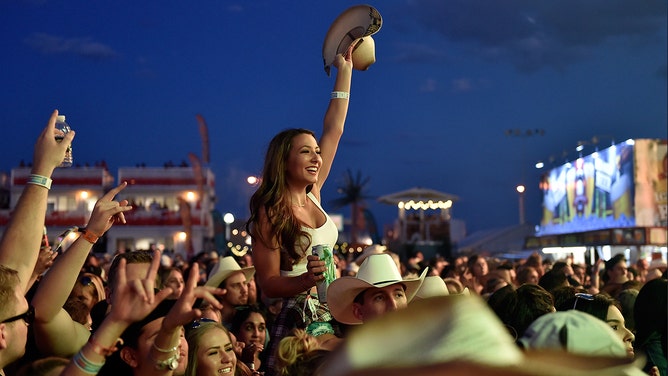 In the top 50 radio markets, combined radio station ratings were at an annual low in December 2021 at 281 shares of those markets, the country radio specialist reported. By June and July 2022, those numbers increased to over 363 shares – a 29% increase.
According to Jay, that's a pretty typical pattern for the pre-COVID format, too. In 2017-18, the format followed the same path from a low point in December to a high point in July.
"Country music is authentic to everyone, not just to a lifestyle that lives in the suburbs of the suburbs," Jay said.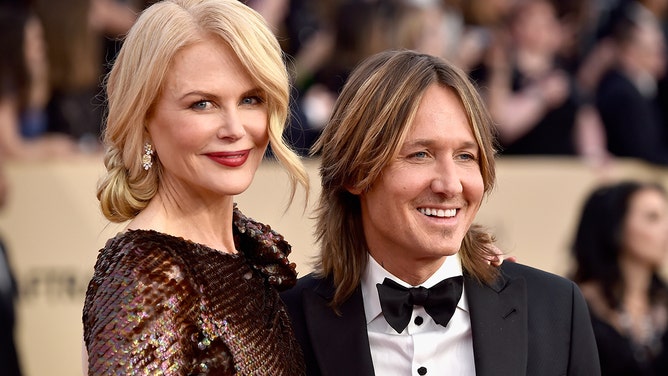 Country: The ultimate summer playlist
One summer road trip down Highway 49 in your old Ford, surrounded by a young love with two bare feet on the dashboard, you can't help but think of Kenny Chesney's perfectly written anthem to the season.
"Summertime," the third single from Chesney's 2005 album, The Road and the Radio, even reached No. 1 on the U.S. Billboard Hot Country Songs chart.
"According to Nielsen, it's very typical for classic hits, classic rock and country formats to lead the way in ratings increasing during the summer months," Jay said. "These formats are perceived by listeners as formats of music that 'make me feel good when I listen.'"
So as Memorial Day unofficially kicks off your summer traditions, it also means country music is sure to fill the ultimate playlists during those vacations, trips to the beach, picnics and tailgates. 
According to Jay, the country music industry has a unique relationship where the performers are closer to fans than any other type of music. That, combined with more festival and outdoor opportunities in the summer, provides the perfect landscape for all business areas to grow from radio, streaming and touring.
You can thank some of the world's top songwriters who have landed in Nashville and helped the genre secure some of the best country songs being released in music today, according to Jay.
"Combine that with artists like Keith Urban, Blake Shelton and Carrie Underwood, who have been household names for 15 years or more … with new stadium headliners Luke Combs and Morgan Wallen and, musically, there's something for everyone," he said.
WHY 'SINGIN' IN THE RAIN' IS STILL MAGICAL AFTER 70 YEARS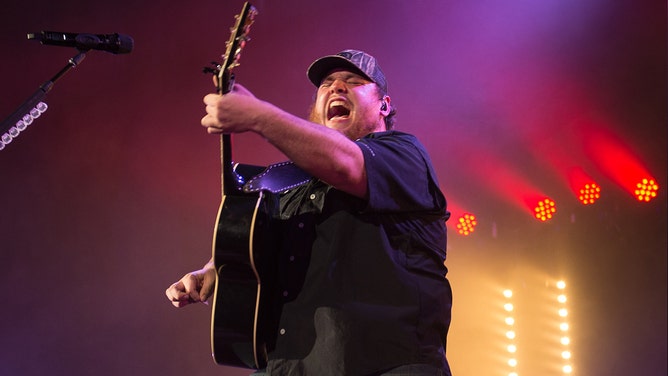 It's those artists like Combs and Wallen who are keeping the lights on in Nashville right now, according to Dale Carter, morning on-air personality and program director for KFKF (94.1 FM) in Kansas City, Missouri.
"Country music is not just a song-driven format; it's an artist-driven format," Carter said. "And listeners develop a connection with these artists and want to go see them when they come to town. I think that helps our ratings along the way, too."
THIS NATIONAL JUKEBOX DAY PLAYLIST WILL HELP YOU EMBRACE WEATHER
God, family and country
It's not necessarily that it's so hot outside that people are turning the radio dial to country music – the roots are deeper, according to Carter. It's a connection between the artists, their music and their lifestyle. 
"Country music comes down to three things: God, family and country," Carter said. "And as we went through a pandemic in this country, I think those three things were key. And a lot of people who may have gone away from country music came back to country music."
According to Albright & O'Malley & Brenner, the country music format has increased in streaming the past three years, but as for overall market share in radio, it's down about 25% in the past five years. 
"As it relates to the weather, I can tell you that on my station in Kansas City, we had a great year last year, and the uptick started right in spring and went all the way through summer," Carter said.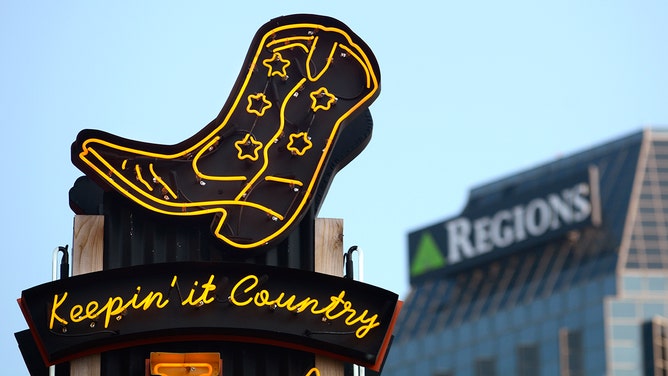 Turning the dial to country
Another reason country music peaks in the summer is due to sports in the fall.
In bigger cities where you've got an NFL team, it can impact radio ratings in town, when country music fans turn the dial to follow their reigning Super Bowl champion, especially in Kansas City, according to Carter.
"That hurts you from a Nielsen perspective because a lot of listeners are going over to follow that football team," he said.
HOW WEATHER CAN HELP YOU WIN SPORTS BETS FOR NFL, MLB GAMES
Yet it's not just the throwing of the pigskin that can hurt ratings. As you get into Christmas, many markets will always have one to two stations playing Christmas music after Thanksgiving.
"The same people who come to country music because of the family connection also have a connection to Christmas music," said Carter, who finds himself rebuilding his audience every January. "So that hurts us from a Nielsen perspective."
However, he's not alone. Between football and Christmas, Carter said most local country music radio executives find themselves in the same predicament following every winter season.
"Looking around at the other music stations, I don't see any other type of music like taking off and filling a big role in a market like Kansas City," Carter said. "You've got three really strong country stations that all do well, and all have their niche. So I would say that in markets like Kansas City, Dallas and Nashville, country is a very strong format."
There also comes a time when people turn to country music just to embrace the artists and the songs.
"It's like all of a sudden you're a grown-up, you're dealing with grown-up things, and country music addresses that," Carter said.