Why crime heats up during the summer
July is typically the warmest month of the year.
Crime happens year-round, but experts say there is no other season that correlates to the steady increase in crime more than the hot summer months.
A 2014 U.S. Department of Justice report found significant seasonal pattern trends over nearly two decades that experts say lead to more people becoming violent crime victims during June, July and August.
The DOJ found sexual assaults, intimate partner violence and other violent crimes typically happened at higher frequencies than during other seasons.
"I think the problem you have in the summer months is the baseline. The temperature is already higher, and we know that warmer temperatures do contribute to crimes. So it's already high. And then as it raises, even more, you're going to see an increase," Dr. Josh Klapow, a psychologist and professor at the University of Alabama, told FOX Weather.
The DOJ report found crimes typically increased by only around a few percentage points; however, intimate partner violence over the summer was nearly 12% higher than over the winter.
HOW TO WATCH FOX WEATHER ON TV
There are large variabilities across regions, but a review of data from major cities such as Philadelphia and Seattle supports these findings.
Yearly data from both municipalities showed more shootings during the summer months than in any other season.
Klapow said despite the looks of the figures, anytime there is a large temperature anomaly to the warm side, it is a period that can be susceptible to violence.
The psychologist said a crime wave will generally subside when temperatures fall back to moderate levels, or the heat streak becomes simply too unbearable for the perpetrators.
"Some point when temperatures are just oppressively hot, you actually tend to see a little bit of a daily or weekly dip in crime. For instance, if a city saw multiple days, over 100 degrees," Klapow said. 
DON'T SWEAT THE SUMMER HEAT OR AC SERVICE BILLS. HERE'S THE DIY GUIDE TO GET YOUR UNIT READY
What triggers people to commit crimes
Psychologists say there are two prevailing views as to why there is an apparent summer crime spike.
"We get uncomfortable before physically feeling the impacts. So we're hot or dehydrated, and the combination of the distress is a function of the weather," Klapow said.
In problematic cases, without a place to cool down, Klapow warns tempers flare and contribute to hostilities.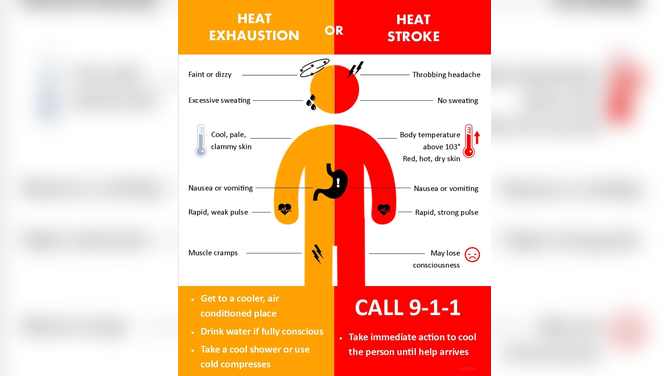 Aside from Mother Nature, the usual adjustments to social routines during the summer with less school and more daylight hours lead to more opportunities for boredom and mischievousness.
"Our daily routines are different in the summer months and puts us in situations more frequently where a crime could occur," Klapow said.
WHAT IS THE HEAT INDEX AND WHY IS IT IMPORTANT TO YOUR HEALTH?
Efforts to combat crime
The U.S. Department of Justice and other state and local agencies have previously acknowledged spikes in violent crime during the summer months and pledged to address issues.
The DOJ says strategies to combat the problems included everything from building trust in communities to targeted enforcement.
Leaders in one of the most crime-ridden cities, Chicago, recently warned potentially evildoers about their actions.
"Anyone thinking of engaging in gun violence or trafficking dangerous narcotics in Chicago this summer needs to know that a federal prosecution could await them," U.S. Attorney John Lausch, Jr., said in a statement. "A primary goal of our office is to reduce violent crime, and we will continue to use every available federal law enforcement tool to keep people safe this summer and beyond."
Lausch lauded a program known as Project Safe Neighborhoods that focuses enforcement efforts on the most violent offenders and partners with locally-based prevention programs.
Klapow said anti-crime efforts in some areas may require as little effort as setting up cooling centers or providing recreational activities that help people beat the heat.
"If you give people an appropriate outlet for their frustration, their irritation, their desperation, their survival, it works to help physically and psychologically return the person to a more neutral state," Klapow said.