How St. Louis became home to one of the oldest botanical gardens in the US
The Missouri Botanical Garden was founded in 1859 by an entrepreneurial English immigrant
Botanical gardens have become beloved institutions around the world with 1,775 botanic gardens and arboretums in 148 countries, according to the Botanic Gardens Conservation International.
But before botanic gardens sprouted worldwide, one of the first was founded in the 19th century in St. Louis, Missouri.
The city was the adopted home for an English immigrant, whose entrepreneurial spirit and interest in plants led him to create a historic garden that still thrives today.
An Englishman in St. Louis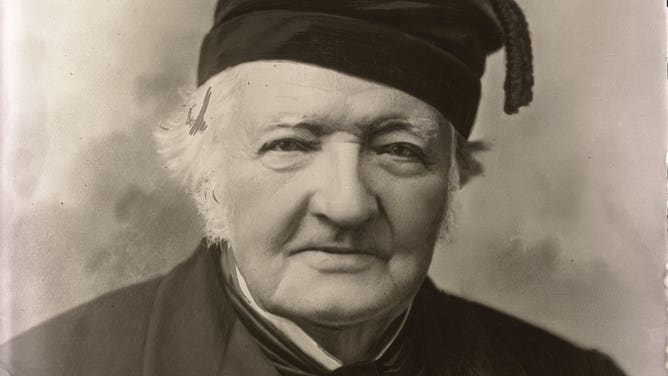 "The Missouri Botanical Garden is one of the oldest botanical gardens in the United States, indeed one of the earliest botanic gardens established anywhere in the world," said Peter Wyse Jackson, president of the Missouri Botanical Garden.
The origins of the garden date back to the early 1800s when English businessman Henry Shaw arrived in St. Louis in 1819. Shaw was a successful merchant, who retired at the age of 40 and decided to travel around Europe and the U.S.
During his travels, he found inspiration from botanists such as Sir William Parker, the director of London's Royal Botanic Gardens, and botanic showcases at the Great Exhibition in London in 1856 and the Chatsworth estate in Bakewell, United Kingdom.
"He was just fascinated by the beauty of their gardens, and he said, 'Oh, why can't we do something like this in St. Louis?'," Jackson said. "And he set aside his land in St. Louis and said, 'We will create a garden open to everyone.'"
Planting in frontier country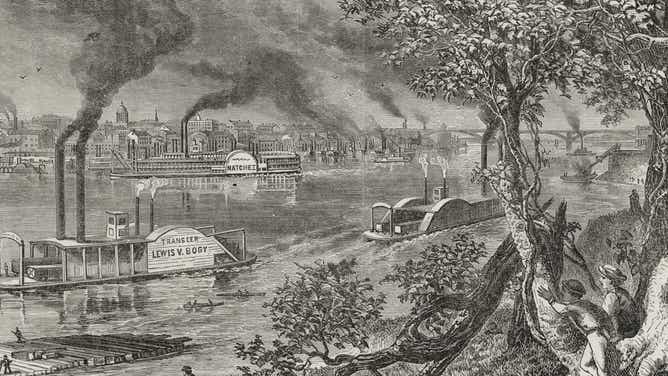 Shaw began building the garden on his country estate three miles from downtown St. Louis.
At the time, St. Louis was still very much frontier country, with Missouri only having become a state in 1821.
According to Jackson, Shaw's estate was still a prairie and had no trees. So by the time Shaw opened his garden to the in public 1859, the estate was unrecognizable.
"When visitors entered the garden first in those early days, there were formal pathways and displays of annual plants. Lots of flowers, lots of bulbs had been planted, so the changing seasons were very much a feature of the garden," Jackson said.
Shaw also planted tens of thousands of trees, tropical plants and desert plants. As he planted and nurtured these botanic specimens, he incorporated a scientific component of his garden by creating research conservatories there.
"Shaw clearly saw the Missouri Botanical Garden as a botanical institution, not just a garden of great beauty for relaxation or pleasure, which it is, of course, as well," Jackson said.
The Missouri Botanical Garden was a hit. By the end of its first decade, the garden was receiving about 40,000 visitors a year.
"It was hugely popular, and everyone called it Shaw's garden — even though Henry Shaw himself said it will be called the Missouri Botanical Garden," Jackson said.
Conservation efforts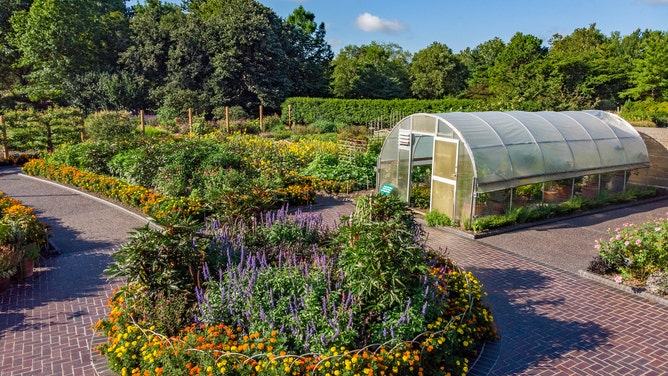 According to Jackson, the Missouri Botanical Garden remains one of the oldest botanic gardens in continuous operation in the U.S. Throughout its history, the garden has carried on its legacy of science and research.
"The Missouri Botanical Garden is certainly one of the world's great botanical research centers," Jackson said. "We have 50 PhD staff here in St. Louis and working with partners in about 35 countries in conservation and describing the world's flora."
"For example, scientists here at the Missouri Botanical Garden are discovering and naming and describing about 200 new plant species each year," he added. "That's probably more than any other botanical institution anywhere in the world in terms of discovery."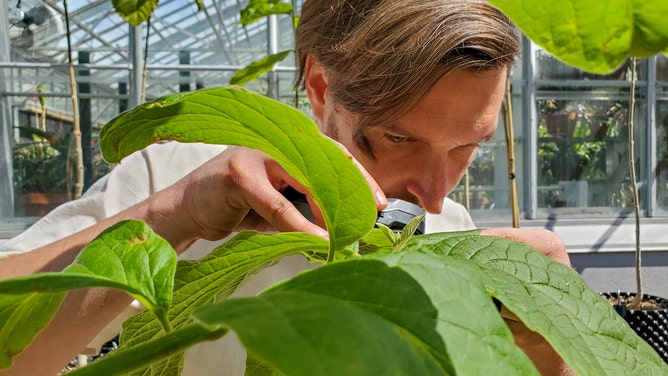 In addition to discovering new species, the garden also works in conversation, with more than 1,500 plant species in danger of extinction in the wild in its collection.
According to Jackson, while the garden is an important historic monument and landmark for the U.S., it holds contemporary importance because of its conservation efforts.
"As a resource for the future, the work of this garden and many others like us to conserve plants that would otherwise disappear into extinction is so important," he said. "So, we see we can build on the history to go forward and support the reliance that we all have on plants for our futures."
A garden of milestones and memories

More than 160 years have passed since the Missouri Botanic Garden first opened its doors to visitors.
"The garden has grown and certainly has developed to become one of the greatest botanical gardens anywhere in the world," Jackson said.
According to Jackson, while the garden is renowned worldwide, its success is very much rooted in its hometown of St. Louis.
"It's a product of the people of St. Louis," he said. "That makes it so special for people who've grown up in it who had perhaps early date nights, who have gone on and had their weddings there, who have come and either worked as staff or who've been volunteers here."
"So it is a part of the lives of the people of St. Louis and reflects that so much in what has been created and achieved here."