SoFi Stadium's distance to Los Angeles Airport provides advantage for Super Bowl LVI
SoFi Stadium has highly accurate weather readings since it's located only three miles from LAX.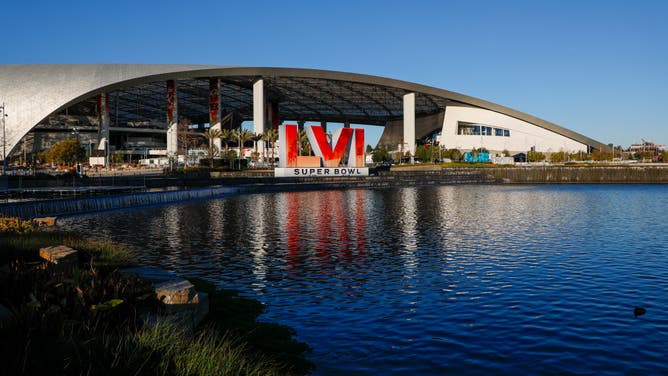 When it comes to the NFL's biggest game of the year, accuracy is crucial and precise readings could help make or break the outcome. Whether it's by instant replay, spotting of the ball or accurate weather readings, players and coaches need it all to help take home the trophy.
And while SoFi Stadium in Inglewood, California, may have a roof, the stadium is not fully enclosed.
Take the Oct. 4, 2021, Monday Night Football game, for example. That night the Los Angeles Chargers and the Las Vegas Raiders had to wait to start their game as it was delayed due to lightning.
Several thunderstorms moved through the Los Angeles area as an upper level low tracked across Southern California. Still, because the sides of the stadium are open, people could have been impacted.
The same is to be said about weather conditions. While the opening is not enough to drench the entire fan base, it is enough to impact a draft inside the stadium.
And if this season hasn't proved enough that field goal kicks are important, I am not sure any season can.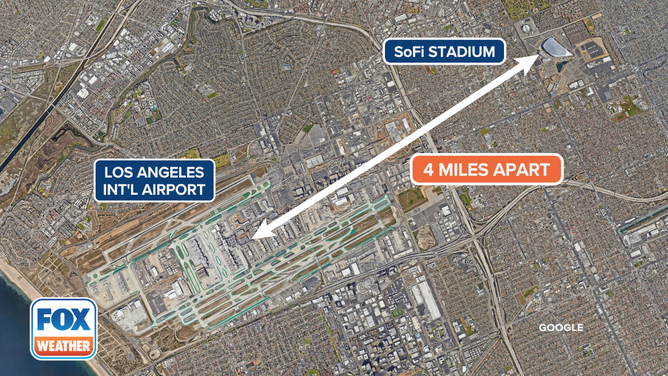 Thankfully, SoFi Stadium is located only four miles from the Los Angeles International Airport, which has its own weather observation station. This means highly accurate readings for the stadium. The farther a stadium is from a reporting weather station, the more conditions could fluctuate.
Whether it's lightning proximity or wind speed, being within a handful of miles can only help make decisions that may impact a stadium.
And for fans, a tailgate forecast is just as important.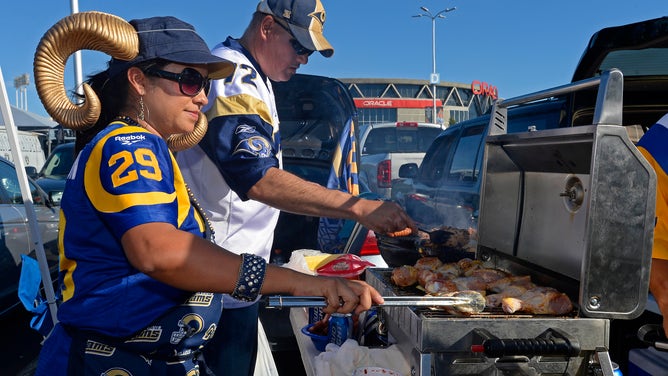 If you're using a traditional smoker for gameday meats, the temperature and winds can impact how much wood you'll need to keep the fire alive.
Knowing the outdoor temperature can be crucial with the amount of ice needed to keep your beer cold.
And whether you're a ram or a tiger, you'll need to know how warm to dress.
Thankfully, you'll have the most accurate readings so that you can celebrate accordingly.