Viral reaction: What social media tells us about how we respond to hurricanes
University of South Carolina's Social Media Insights Lab uses artificial intelligence-powered software to study online conversations around a variety of topics like hurricanes and emergency response
COLUMBIA, S.C. – What you see on social media is not what you would always expect.
It wasn't the several tornadoes that touched down in eastern North Carolina or the more than 190,000 homes that lost power that created a social buzz from Hurricane Dorian. It was a red Jeep. 
Dorian was the first major hurricane of the 2019 Atlantic hurricane season, forming on Aug. 24, 2019, from a tropical wave in the central Atlantic. It reached Category 5 intensity while making landfall in the Bahamas. By Sept. 6, the storm weakened to a Category 1 and turned northeast along the North Carolina coast, eventually making landfall at Cape Hatteras.
HOW TO WATCH FOX WEATHER ON TV
The Social Media Insights Lab at the University of South Carolina was busy at the time monitoring conversations about Dorian and the hurricane's impact on South Carolina. Soon after, they noticed a rather exciting topic begin to trend.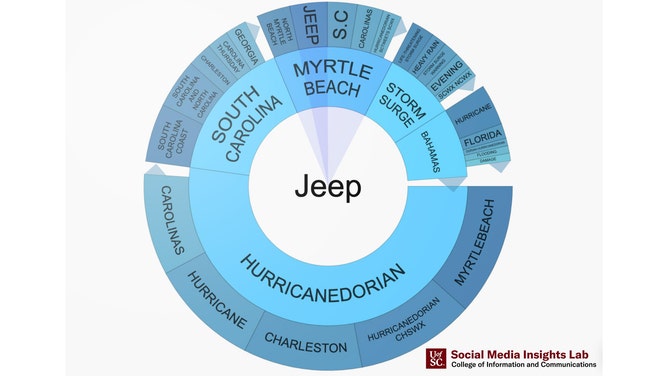 A red Jeep appeared abandoned on the Grand Strand in South Carolina and was seen on the beach in several live news reports. As the tide began to rise, many social media users wondered what the car was doing there and who had left it.
"The story became 'what's going to happen to the red Jeep?'" Social Media Insights Lab Manager Sarah Johnson said.
The internet immediately lit up with jokes, memes and even a bagpiper playing to the Jeep. The car even had its own Twitter account.
Hurricane Ida tops 2021 mentions
And while the noise of the red Jeep has since stopped, the lab is still gathering massive amounts of data on various social media platforms to get a sense of what people talk about when they talk about hurricanes. 
Over the last hurricane season until the end of May 2022, the lab's sample was over 11 million mentions in the U.S. related to hurricanes and associated conversations. 
7 FACTS TO KNOW ABOUT HURRICANES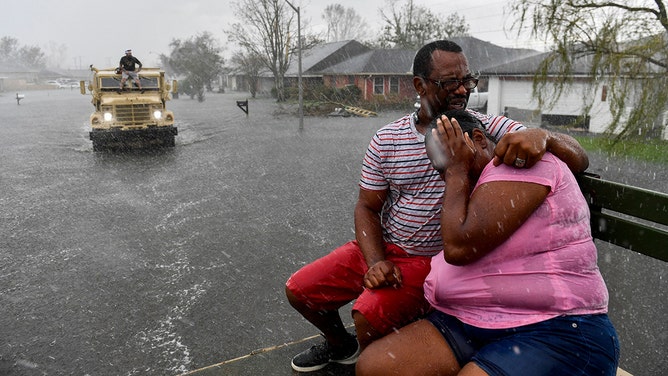 Last year, according to Johnson, Hurricane Ida topped the list with over a million mentions, with leading comments coming from President Joe Biden and Florida Gov. Ron DeSantis.
"We also started seeing some public figures as well, like Elon Musk and Ellen DeGeneres. It'll be interesting to see when we get our first hurricane to see if there are any differences," Johnson said.
What are you saying about hurricanes?
The primary role of the lab amid major weather events is to monitor social media and assist people in need, state emergency officials and journalists. The lab uses a specific type of command to define the topics they want to measure and operates in over 100 languages. 
The perception that social media is made up of mostly younger people is no longer the case. 
"Pretty much everybody has some connection to one or more social media platforms. It's prevalent throughout the U.S. population," Johnson said.
And the Social Media Insights Lab is monitoring those public conversations. 
HERE'S WHY THE ATLANTIC HURRICANE SEASON RUNS FROM JUNE TO NOVEMBER
Social media is topically driven, and the lab starts seeing those conversations as events happen.
While there's not much conversation before the storm as prepping gets underway, Johnson said the lab does see some panic buying if there is a hurricane approaching.
Some of the topics they saw from last hurricane season were people talking about how they have been affected, reasons why they cannot evacuate if there have been calls for evacuation and people encouraging others to evacuate.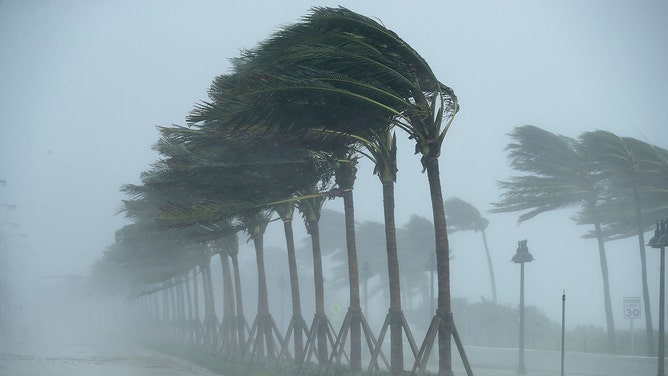 DIDN'T EVACUATE? HERE'S HOW TO RIDE OUT A HURRICANE
"After hurricanes, we start seeing losses, people losing their homes, people losing loved ones," Johnson said.
There were also many posts in support of those affected by hurricanes.
"We also do see some hurricane relief. As well as people trying to raise money or support for those who have lost things or lost their homes or their possessions or family members to a hurricane," Johnson said.
Social media fulfills crucial functions like providing lifesaving information if people's phone lines are down. If cell towers are still active, social media provides real-time updates. 
HERE ARE THE NAMES YOU'LL SEE DURING THE 2022 ATLANTIC HURRICANE SEASON
"And then in the aftermath, it is also really important. It allows for communities to find ways to rebuild," Johnson said.
While the lab does not actively track hurricanes throughout the season, the goal of establishing the lab was always to provide a place for journalists to come when covering the story. 
The lab also hosts state officials to provide local emergency relief information or highlight those needing to be saved after landfall.
CLICK HERE TO GET THE FOX WEATHER UPDATE PODCAST
Stay updated on everything in the tropics this hurricane season. Download the FOX Weather app to get the latest forecasts, as well as any weather alerts that are issued.