Scuba diving Santa spotted off Key Largo
The Florida Keys National Marine Sanctuary protects 2,900 square nautical miles of waters surrounding the islands.
KEY LARGO, Fla. – A scuba diving Santa Claus spent some of the last hours before his worldwide trip in the Florida Keys, getting some relaxation ahead of his big night.
Saint Nicholas toured some of the marine life in Florida Keys National Marine Sanctuary on Monday with the help of an undersea scooter.
SURFING SANTAS READY TO PADDLE OUT ON CHRISTMAS EVE AFTER PANDEMIC PAUSE
Video from the Florida Keys News Bureau showed Santa encountering schools of fish in the aqua water in an area known as Pleasure Reef.
Water temperatures were estimated to be in the mid-70s, which for the southern parts of the Sunshine State to see, during the month of December.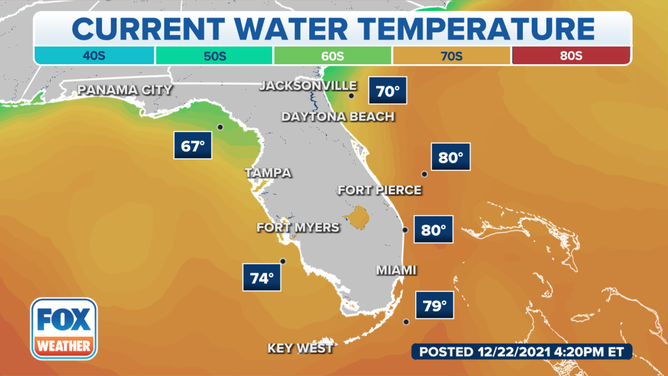 The owner of Captain Slate's Scuba Adventures hosts the annual scuba event as part of a fundraiser to help purchase gifts for underprivileged children.
NORAD LAUNCHES SANTA TRACKER WEBSITE
The scuba company is also planning a Christmas morning reef dive with old St. Nick himself.
The combination of the one and only Santa and the reef make the scuba experience truly unique.
The popular scuba diving area is made up of the only living coral barrier reef in the continental United States and is protected by the Florida Keys National Marine Sanctuary.