How the rodeo became emblematic of the American frontier
Every July, the largest outdoor rodeo in the world is hosted during Cheyenne Frontier Days in Cheyenne, Wyoming
The crowd goes wild.
A cowboy, with one hand on a rein and the other in the air, hangs on with all his might as a horse jumps, kicks and tries to fling him off of his back.
Both sport and spectacle, the rodeo has become emblematic of the American frontier — and yet, its journey to become such a symbol is an international one, and one that's 500 years in the making.
Frontier tradition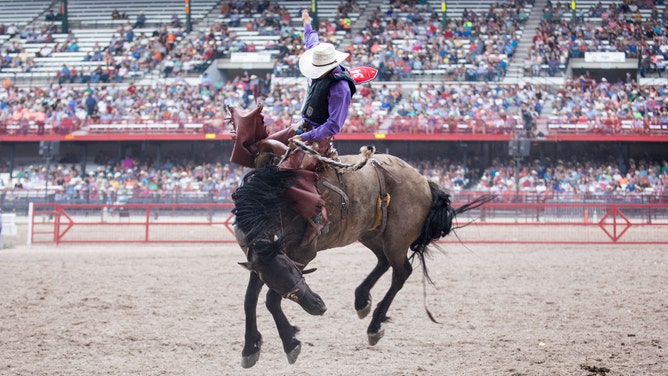 "If I was going to describe a rodeo to someone who's never had the opportunity to see one before, I'd like to have people put in the frame of mind of an old contest between man against animal," said Mike Kassel, the curator and associate director of the Cheyenne Frontier Days Old West Museum. 
"We're talking about going up against, for all intents and purposes, ferocious animals, animals that are very wild and free and will fight to basically stay that way."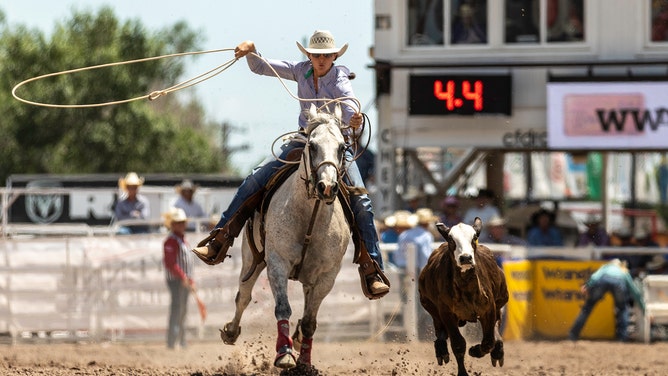 The skills needed to tame the animals are on full display at the rodeo. Rooted in tradition, the sport demonstrates the work cowboys did to keep the cattle industry afloat – taming horses, steer and other large animals – for more than 500 years. 
"There's always been this real desire for seeing what a person can do against the forces of nature," he added. "The animals certainly embody a lot of that power and unbridled fury or unpredictability that can never be scripted."
Saddles, steaks and bragging rights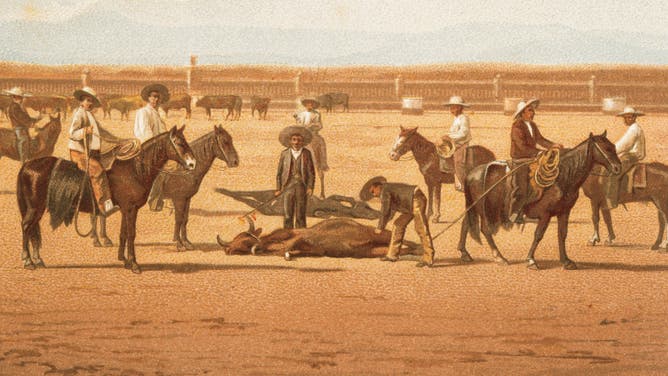 Rodeo's roots go back to the late 15th century. According to Kassel, by this point, cattle had been brought over from Europe and were being raised on ranches throughout parts of North and South America.
Some of the earliest trailblazers in ranching were men known as "vaqueros" in what would later become Mexico.
"They developed all the skills, such as being able to use a rope, to be able to catch the animals, to drag animals out of brush or to round up the animals and take them to the corrals," Kassel said. 
These skillsets began spreading northward to the United States.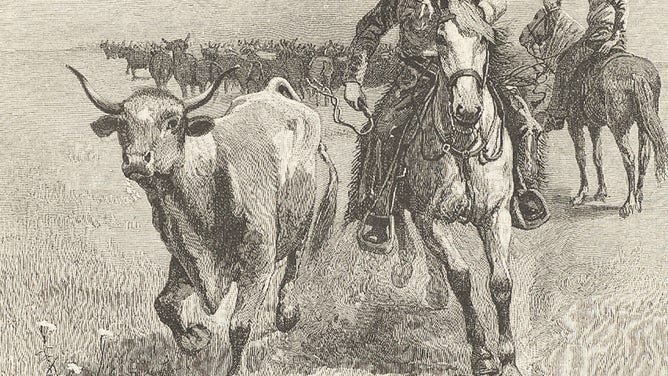 In the years leading up to the Civil War, cities in the American frontier were growing, and cowboys saw an opportunity – they wanted to bring cattle to those cities, where the animals could be turned into food. 
"This was the beginning of the major cattle industry," Kassel said.
In order to bring herds of cattle to these new cities, American men learned how to break horses and manage large livestock from the Mexican vaqueros that came before them.
As the cattle industry and the cowboys' livelihoods began to bloom, so did the sport of rodeo.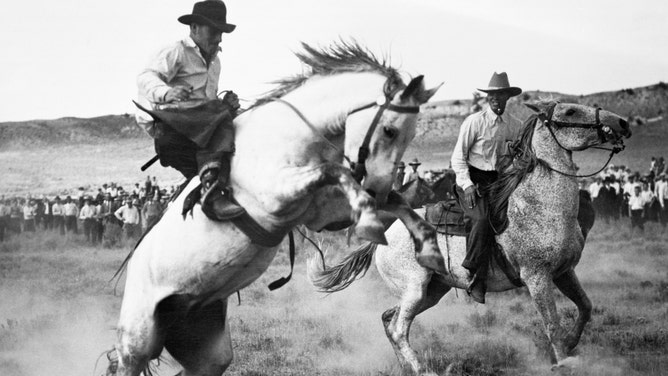 "These cowboys and buckaroos both always had a little bit of bravado in trying to demonstrate who would be able to break the wildest or meanest horse better than anybody else, or who would be the fastest to rope a calf or a steer and be able to again, be able to subdue them and get them ready to be used or dragged them to the corral for branding or for getting medicine," Kassel said.
They then began to host small competitions on or around ranches, and place bets on each other. 
"This was a lot of fun for the vaqueros, and it actually gave a lot of these men bragging rights on who was the best," Kassel said.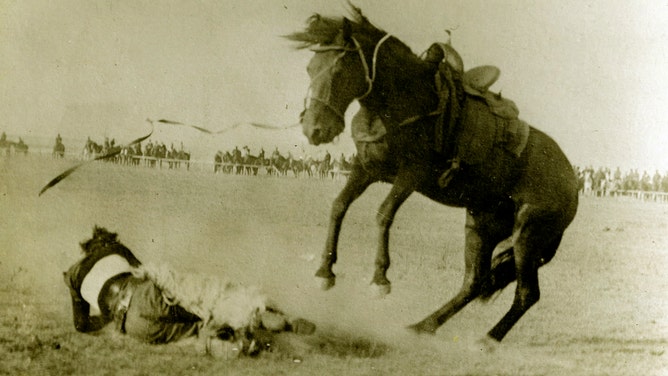 From there, the small competitions grew, striking a chord in American culture at the time. According to Kassel, in the mid- to late 19th century, people were learning all about the wonderful experiences of explorers and people trying to subdue the Western frontier.
"And the cowboy, these men who are ruggedly independent, who go out to challenge these animals in an untamed wilderness, are kind of like an American ideal," Kassel said. 
"Cowboys kind of fit right into this wild and untamed countryside that everybody, not only here in the United States, but around the world, found fascinating."
Make it to Cheyenne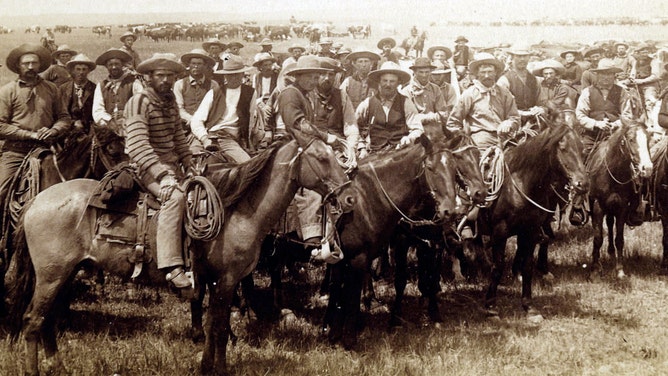 As cowboys became more popular, so did the rodeo in what would later be known as the Cowboy State.
Wyoming had one of the nation's largest and wealthiest cattle industries prior to 1886, according to Kassel. He noted that the city of Cheyenne, which boasted a population of about 8,000 people around this time, had about 25 millionaires who had made their money from the cattle industry. 
But around 1886, a blizzard came through and eviscerated the city's cattle industry. Over the following decade or so, Cheyenne's glory days began to fade away. 
"In 1897, the community of Cheyenne, Wyoming, was looking to have a shot in the arm," Kassel said.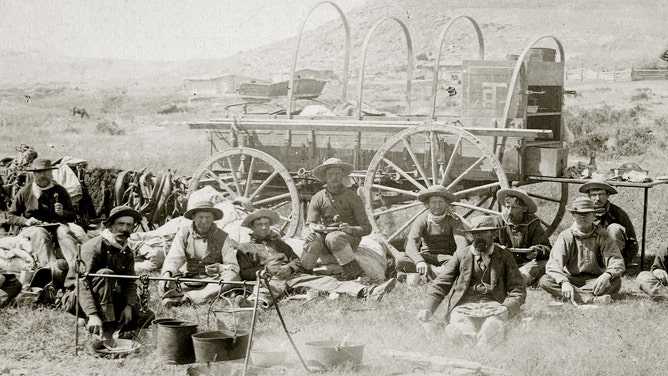 Cue Frederick Angier, a ticket agent for the Union Pacific Railroad.
According to Kassel, the story goes that, while sitting at the Union Pacific Depot in Cheyenne, he noticed some cowboys trying to wrestle a horse into a boxcar. The horse was putting up a fight and the cowboys were being colorful with their language – and they began to draw a crowd. 
"Ranger himself was thrilled to see this, and he came up with this fantastic idea, 'Why not have this type of scene for people, like many of our viewers, who had never experienced the West for themselves, they'd never seen cowboys try and conquer a horse or have the horse conquer the cowboys," Kassel said. 

He noted that Angier went even further. In addition to having an event highlight this showcase between man and beast, it would also celebrate the cowboy, the rodeo and the entirety of the Old West experience in Cheyenne.
And so, in September 1897, the community hosted the first Cheyenne Frontier Days. (After a few years of cold snaps in September – and in August – the event was moved to July.)
Now, about 125 years after the inaugural event, Cheyenne Frontier Days has grown and boasts the largest outdoor rodeo in the world. 
Fantastic beasts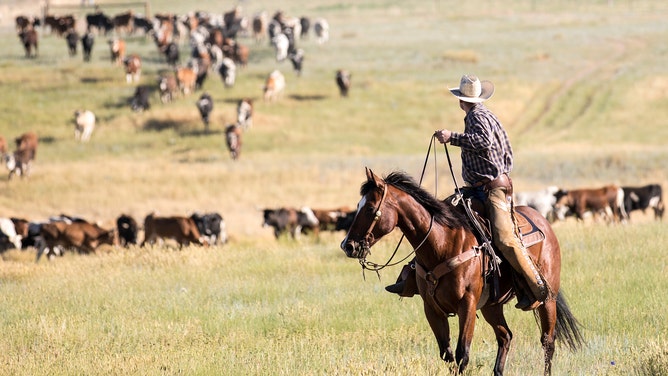 "What we have here in the sport of rodeo are people that are going to be able to see some of these amazing contests of skill and amazing contests of brute strength that these very brave people, both men and women, have to do in order to tame these very large animals," Kassel said. 
"It's just something people have to see," he added. "It's a spectacle that will continue to be popular as long as people love that thrill."