Olympic flame arrives in China ahead of 2022 Winter Olympics in Beijing: How will weather affect the games?
The opening ceremony of the Beijing Winter Games is set for Feb. 4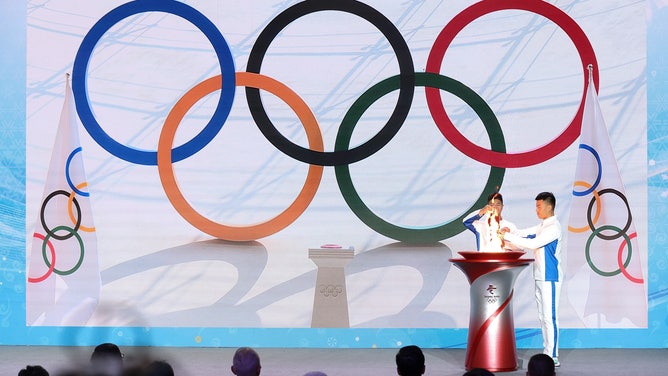 The Olympic flame arrived at Beijing Capitol Airport on Wednesday in a safety lantern, inspired by an ancient Chinese lamp called "Changxin," signifying light and hope, ahead of the upcoming 2022 Winter Olympics in Beijing.
The flame was then transported to Beijing Olympic Tower for an official welcoming ceremony after a brief ceremony at the airport. The opening ceremony of the Beijing Winter Games is set for Feb. 4.
Now, you might be wondering what kind of weather the Olympic athletes will be facing in China this February. While it's far too early to make an accurate prediction of exact weather conditions three-and-a-half months from now, we can look at average weather conditions over many years to at least give us a general idea of what is typical during a Beijing winter.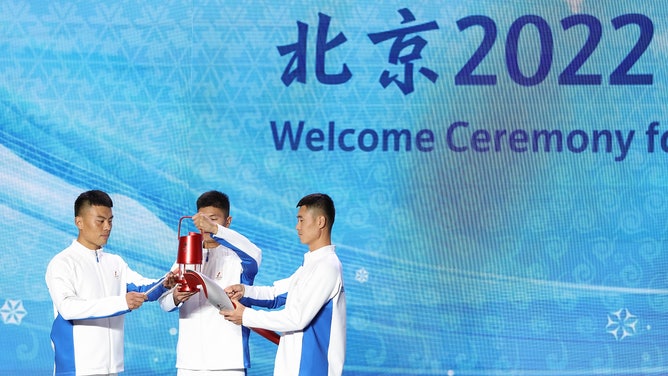 The Winter Olympics will take place during Beijing's dry season. From November through March, the city averages just 1 inch of total precipitation, according to data from the World Meteorological Organization. One-quarter inch of precipitation is February's monthly average, and if all of that quarter-inch were to fall as snow, it would be a measly 2.5 inches over the course of the month.
The International Olympics Committee said in an evaluation report published in June 2015, a month before it handed the hosting rights to the Chinese capital, it would rely entirely on artificial snow because of the region's "minimal annual snowfall."
Beijing's average-high temperature in February is 39 degrees and its average low is around 20 degrees, so days can be chilly and nights will likely be cold.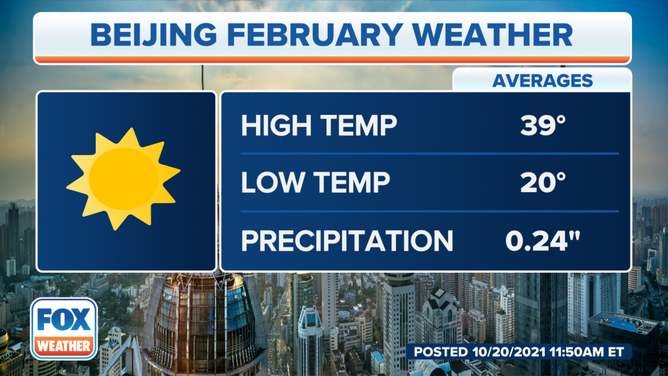 The United States led the way in total medals (113) in the Tokyo Summer Olympics, bringing home 39 gold, 41 silver and 33 bronze medals, the most of any country that participated in the games.