More Americans are traveling this winter; here's where they're headed
55 percent of Americans will travel this winter, up from 50 percent in 2020 but well behind the 63 percent who traveled in 2019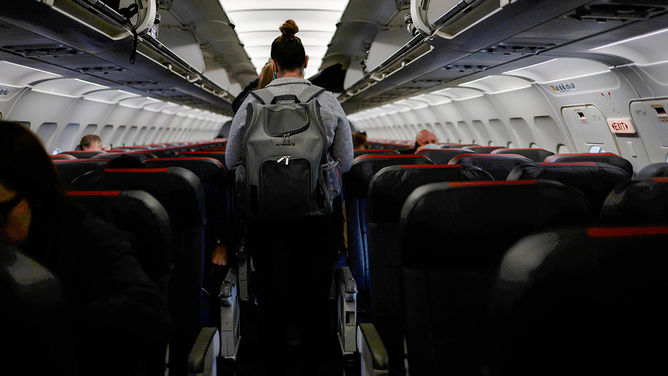 If you're looking to plan a getaway this winter, you're not alone.
More than half of Americans say they're planning to travel this year, with a vast majority remaining domestic, according to a report released by Tripadvisor.
The company says 55 percent of Americans will travel, up from 50 percent in 2020 but well behind the 63 percent who traveled in 2019.
So, where is everyone headed? Most people will stay in the United States.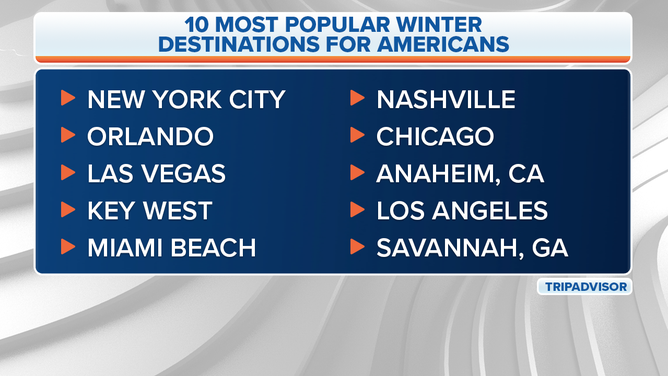 Tripadvisor says New York City is the top spot for travelers since the start of the pandemic. Also, locations near the water are no longer on the top of travelers' lists. Instead, more cities are back in the mix.
And while more people are looking to stay in the United States, international destinations are becoming a bit more popular as other countries begin to ease COVID-19 travel restrictions.
Tripadvisor says the top international destinations this winter include Paris, London, Rome, Naples and Seven Mile Beach, Cayman Islands.
So what are people looking to do when they take a much-needed vacation? Tripadvisor says cultural activities are in!
"A mix of rich culture and active adventures, the most-booked experiences for the season range from an ATV waterfall tour in Hawaii to historical classics like the Grand Ole Opry and the 9/11 Memorial," Tripadvisor said.
And if you still are undecided as to when you want to leave and what exactly you want to do when you get there, that's OK. 
The company says about a quarter of Americans are still undecided about winter travel. Only about 30 percent of travelers have already booked a trip, with three-quarters waiting to finalize their trips.