'Sharks would circle the boat': Friend of Florida boater rescued by Coast Guard relays harrowing ordeal
The man told his friend that he had to tread water for 36 hours about 12 miles off the Florida coast before he was rescued.
ST. AUGUSTINE, Fla. – A nearly two-day ordeal finally ended Saturday for a man lost at sea and treading water 12 miles off the Florida coast. A Coast Guard plane spotted him, and a cutter pulled him from the water. 
"We were called late Friday night for this overdue vessel. And so we searched throughout the night into the morning looking for Mr. Gregory and were able to get information from our aircrew that they had located him," Coast Guard Petty Officer 1st Class Crystal Thornton told FOX Weather. "We were able to recover him safely." 
Early Friday morning, 25-year-old Charles Gregory set out at 4 a.m. on his 12-foot jon boat, his friend and boss Tory Strange wrote on The Surf Station website. Gregory had set out to fish for bull reds many times before.
WATCH: COAST GUARD RESCUES WOMAN AFTER BOAT CAPSIZES IN COLUMBIA RIVER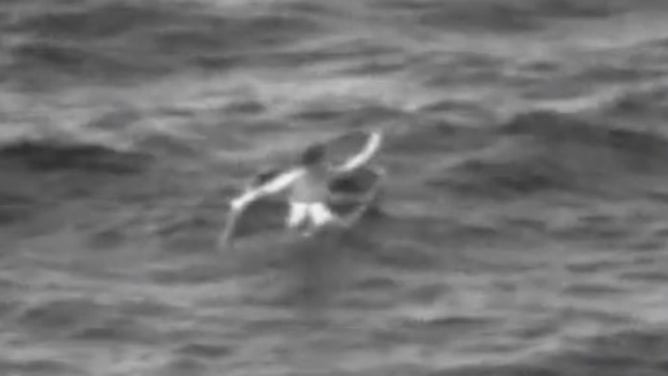 Everything washed away
According to Strange, a rogue wave hit the boat as it exited the inlet, knocking it over. Another wave washed away everything in the boat.
"His life jacket was washed away by the huge wave. Charles' t-shirt, cell phone, and all his belongings were in the front of the boat, and all sank, including his sunglasses, hat, and more," Strange wrote. "His radio, flares, horn, everything sank to the bottom of the ocean."
The boat started sinking, so he released the motor and sent it overboard. Unfortunately, even his own weight submerged the small boat. 
NEW YORK MAN SWEPT OUT TO SEA TREADS WATER FOR 5 HOURS BEFORE RESCUE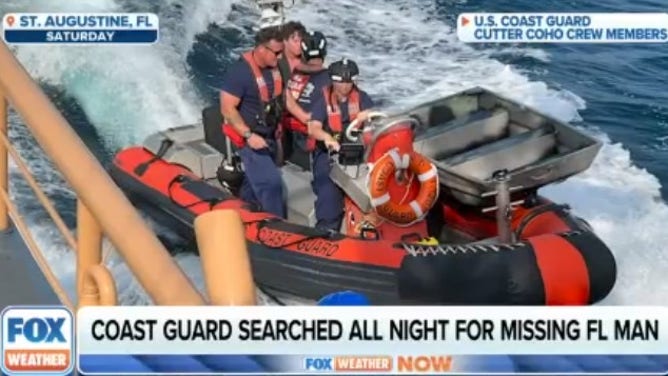 "Charles needed to tread water next to the boat because if he got on the boat it would sink," wrote Strange. "However, sharks would circle the boat, and he would need to get on the boat temporarily to get away from them, however, this made the boat sink." 
He only had his shorts, which he took off to wave at nearby boaters, to no avail. Strange reports that Gregory shivered from the night cold, which triggered him to throw up seven times.
Injured but recovering
The Coast Guard tracked winds and tides and finally found the exhausted man well offshore. EMS transferred him to a local hospital.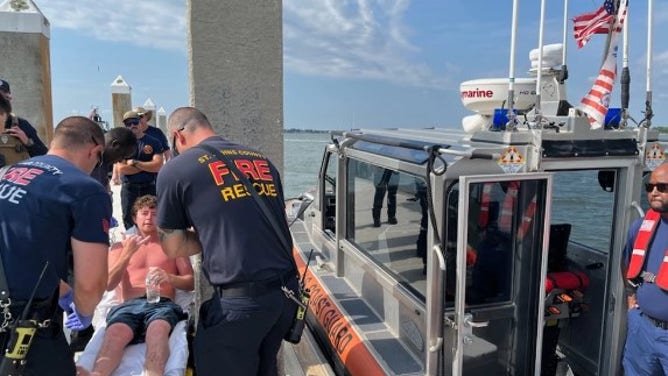 "He is extremely sunburned and dehydrated after spending 36 hours in the Atlantic treading water. His overused muscles have atrophied from clinging to his nearly sunk jon boat," wrote Strange. "Although he can't walk right now, the doctors say eventually he will be able to again."
Gregory said the thought of his parents not knowing what happened to him kept him going, according to Strange.
Gregory works at The Surf Station, which sells surfboards and supplies, for owner Strange.