It's a boy! Fort Worth Zoo welcomes endangered baby elephant
The Asian elephant was born on the night of Oct. 21.
FORT WORTH, Texas – Zookeepers in Fort Worth are celebrating the birth of a 255-pound male elephant named Brazos.
The Asian elephant was born on the night of Oct. 21 and is said to be spending bonding time with his mother behind the scenes.
The elephant is gaining about two pounds a day.
Zoo officials say both mother and calf are doing well, but viewing will be limited due to the time it takes the calf to get acclimated and the cooler weather.

The zoo says that when temperatures drop to around 50 degrees Brazos will spend his day in the barn.
Luckily, if Mother Nature sticks to the norms, many of the upcoming weeks will see plenty of hours when temperatures climb above the levels zookeepers consider chilly.
An average late fall day in Northern Texas sees lows start in the 40s and the sunny skies usually help temperatures warm into the lower 60s.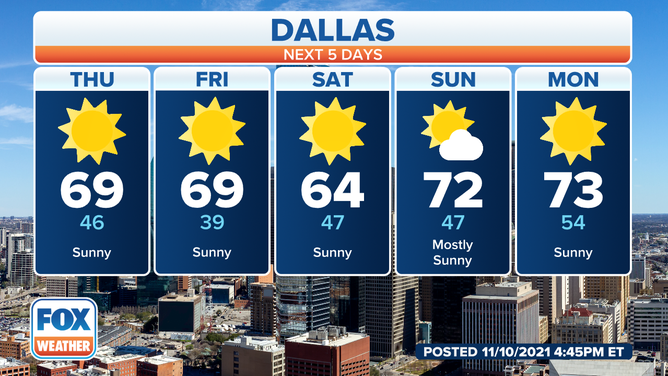 Texas' climate is quite different from what the animal is accustomed to in Southeast Asia, but experts say the large mammals easily adjust to different habitats.
Zookeepers say Brazos is the fourth Asian elephant calf born at the Fort Worth Zoo, since 1998.
The International Elephant Foundation estimates there are only around 30,000-50,000 Asian elephants left in the world.
Because of the population's decline, the Asian elephant was added to the U.S. Endangered Species Act back in 1976.