How the largest Holi festival in the U.S. celebrates spring
The Festival of Colors in Spanish Fork, Utah fills the atmosphere with colors, music and community
Imagine plumes of colors floating through the air. 
Reds, yellows, greens and more envelop the crowd and fall on smile-tightened cheeks.
Then, the bass slowly fades in, pulsing with the rhythm of a heartbeat.
This is spring.
This is Holi.
Hello, Spring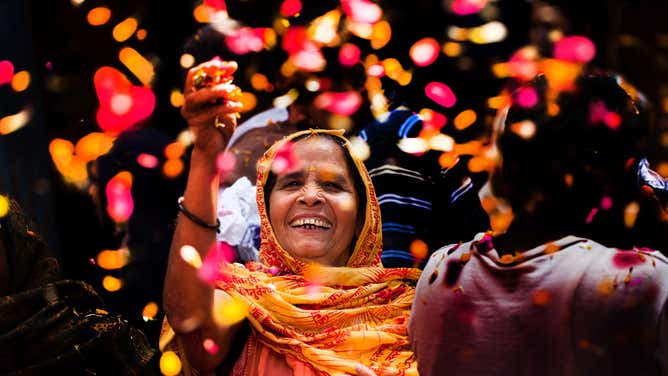 "Holi is an annual spring festival that's been celebrated in India for thousands and perhaps even tens of thousands of years," said Caru Das, coordinator of the Festival of Colors in Spanish Fork, Utah.
"After the temperatures rise and the spring rains come down, all those little seeds, which have lain dormant underneath the ground, burst forth in different colors of green and red and yellow and purple."
According to Das, these blooms then fill the atmosphere with fragrance.
"This reminds us that life is full of new beginnings," he said.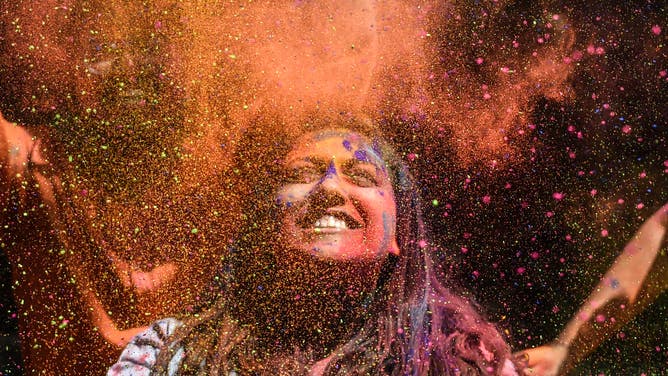 Holi is a Hindu tradition. Timed with the Hindu lunar calendar, Holi falls on the day of the full moon on a month called Phalguna. In the Christian Gregorian calendar, Phalguna usually falls around March, or the beginning of spring.
While Holi is celebrated in a variety of ways in India, its purpose rings true throughout all celebrations: throwing personal differences into the wind so everyone can celebrate this time of year together. 
From India to Utah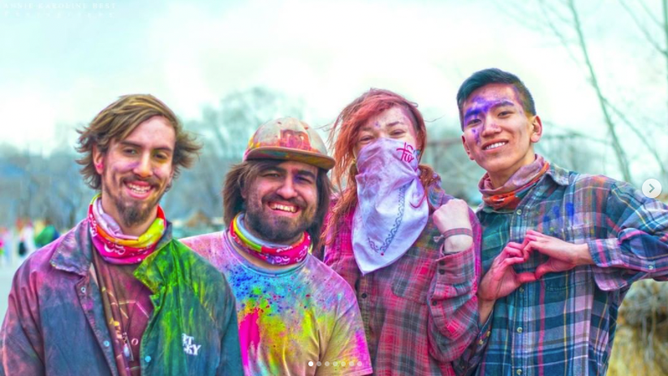 In 1995, Das and his team hosted their own Holi celebration in the United States by organizing the first annual Festival of Colors in Spanish Fork, Utah.
One of the major components in the festival's spin on Holi is music — deejays, mantra bands and Grammy-nominated musicians. Das describes the music as very upbeat, dancable and relatable.
"Aside from the music, we introduced, my brain child, which is what we call 'the throw'," he said.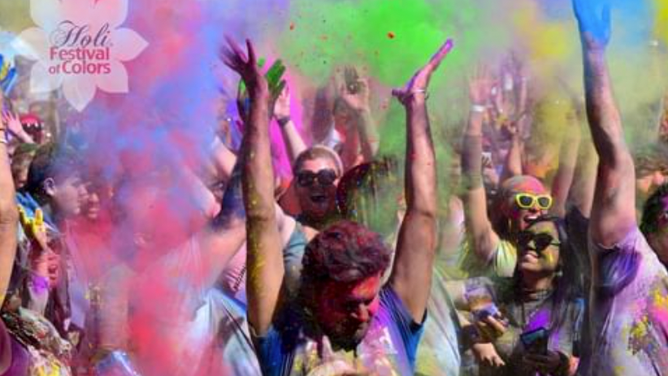 The throw at the Festival of Colors plays off of the signature feature of Holi, in which colored powder is thrown into the air. 
Das put his spin on this tradition by having the powder thrown into the air as part of a countdown with the crowd. In unison, the crowd engages in a call and response with the emcee, as they count from 10 to 0.
"At that point, everyone throws the colors straight up in the air," Das said. "There's a lot of energy, adrenaline, that's released at that time."
Cathartic Release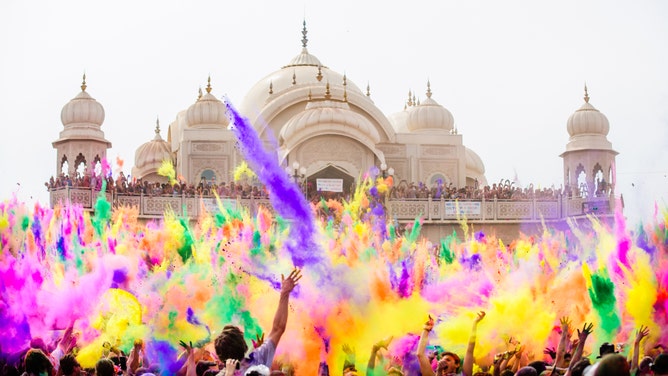 As a celebration of spring, it seems only fitting that the Holi Festival of Colors involves throwing shades as rich and vibrant as the ones ushered in by the spring season.
According to Das, the color throws can represent something greater than simply fun time for participants as they countdown at the hour.
"You come down to love, to Krishna and to God, to zero, to respect — whatever you want in your life, you count down to that," he said.
Releasing the colors into the air can also represent a release of variety of feelings.
"Color throws differ in terms of its buildup and the images that we paint," Das said. "But this is an example: Imagine the colors are something you really need to get rid of, something you've been carrying far too long."
As the cold of winter gives way to warmth and life in the spring, the release of colors during Holi can help begin the start of a new spiritual "season".
Spirit and Community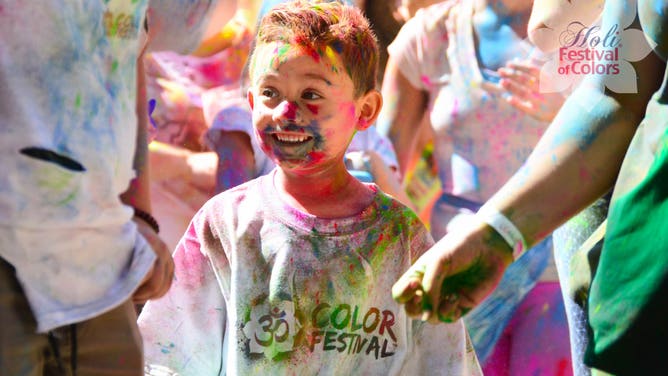 For Das, the Festival of Colors not only celebrates Holi, but also the importance of having a rich inner life.
"I think, in this culture, we're not encouraged much to realize our own spirituality and our culture reinforces whatever bodily impressions we have of ourselves," Das said.
"It makes us think of ourselves just as certain ethnicities, certain gender, certain background and in some ways, modern culture, consumerist culture, competitive culture does tend to kind of pit us against each other in a competitive rat race, this type of society."
"I would like to think that the Festival of Colors is a counter to that," he said.
Amidst the colors and music, the celebration of Holi at the Festival of Colors also celebrates community, according to Das.
"It is in one's own supreme best interest to be as good a neighbor, as good a friend, as good a mentor, as good a supporter of others as you can be."