Hold onto your tables, windy conditions for Patriots vs. Bills game
A Wind Advisory is in effect for the area until 10 p.m.

Bills Mafia will need to hold down those tables before jumping onto them Monday as winds will gust upwards of 55 mph.
The Buffalo Bills take on the New England Patriots Monday evening at Highmark Stadium.
Josh Allen and Mac Jones, need to be prepared for windy conditions, as a Wind Advisory is in effect until the end of the game. They will need to do all that they can in order to prevent Nick Folk and Tyler Bass from having to kick through the uprights.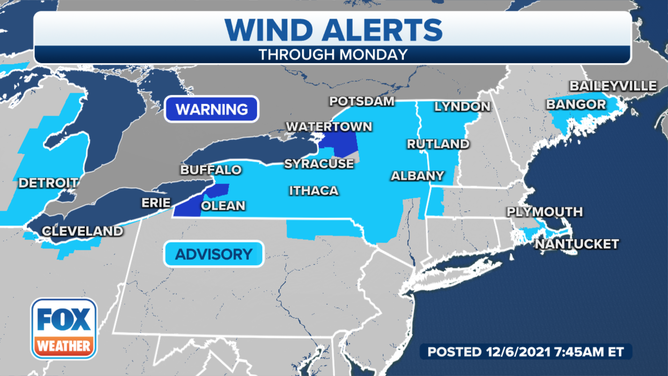 The National Weather Service says that tree limbs could be blown down, and a few power outages may result from the gusty winds.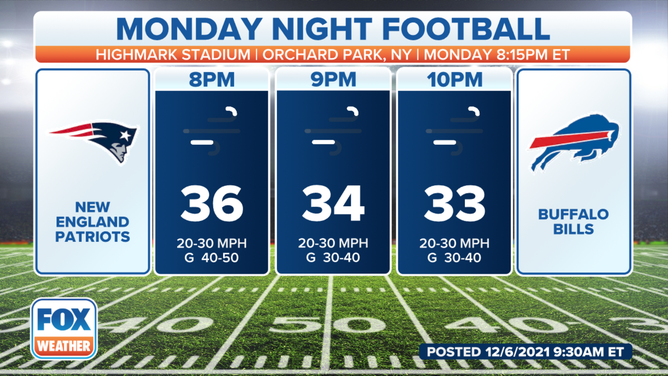 Temperatures will be in the middle 30s for kickoff and cool to the low 30s by the end of the game.