Halloween candy shortage? Chocolate maker creates scare
$3 billion is spent each year on Halloween candy in the U.S.
Children and candy lovers received a scare over the summer when news broke that there might be more tricks than treats this Halloween season, but thanks to a steady sugar industry and the apparent changing tones of a chocolatier, the holiday might be able to occur uninterrupted after all.
During a July earnings call, Hershey CEO Michele Buck told company leaders that the candymaker might not have been able to meet consumer demand through the busy fall season.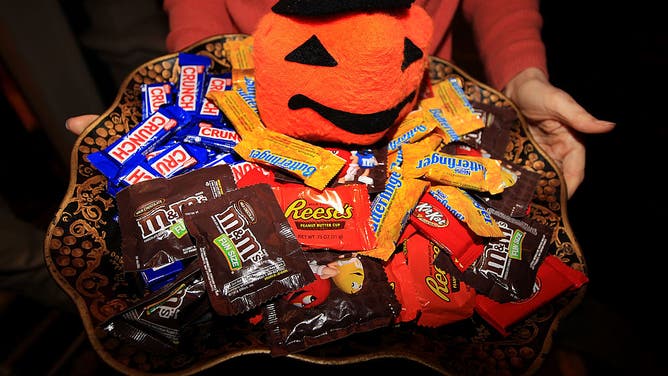 "Seasonal consumer engagement is expected to remain high, and we expect high single-digit sales growth for both our Halloween and Holiday seasons. Despite this strong growth, we will not be able to fully meet consumer demand due to capacity constraints," Buck said.
The news of the possibility that Hershey's, Reese's, Twizzlers and other popular brands may not greet some trick-or-treaters at doorsteps went worldwide.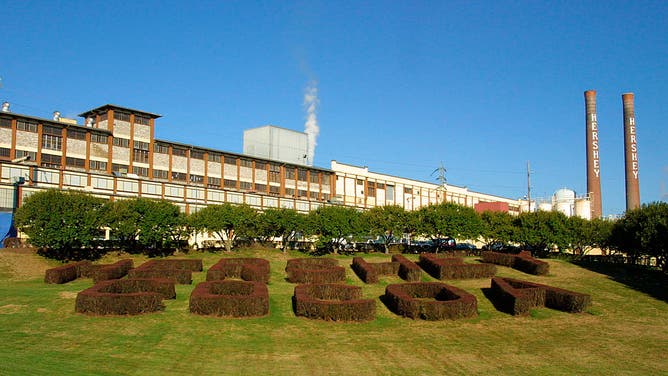 The thought of a Halloween without an endless supply of candy was scarier than some haunted houses, but some industry insiders cautioned the news might be less dire than the company's original remarks.
US SEES FIRST FALL COLORS OF 2022 FOLIAGE SEASON
Despite questions on the availability of the season's candy, a spokesperson for America's largest sugar producers assured FOX Weather that if there are production shortages, they won't be created from a lack of the essential ingredient. 
The growing of sugarbeets and sugarcane is highly dependent on the weather, but the American Sugar Alliance said recent extreme events have not significantly impacted production.
"Despite some challenges, such as drought in Texas where sugarcane is grown and late planting of sugarbeets in the upper Midwest due to cold and wet weather, this year's crop is looking good and is currently forecast to be larger than last year. Ultimately, we won't know what the final crop will be until all the harvests are completed," said Rob Johansson, director of economics & policy analysis at the American Sugar Alliance.
Drought Tracker
 
---
With more than 60 percent of the country facing drought conditions, farmers of various crops and livestock have been hard hit, but most of the main production belts for sugar have escaped drastic impacts.
The U.S. is one of the world's largest sugar producers, with sugarcane accounting for around 45 percent of domestic sugar and sugarbeets leading to 55 percent of production, according to the U.S. Department of Agriculture.  
Experts say sugarcane grows in climates that are more tropical and are a commonly found along the Gulf Coast, while sugarbeets tend to do better in a more temperate climate, with less rainfall and cooler air.
HOW TO WATCH FOX WEATHER ON TV
With no apparent issues with sugar production, what caused Hershey to ring the alarm?
Well, we may never know, but recent statements by the company are positive for trick-or-treaters. Last month the candy company clarified its remarks and said there should be product for everyone.
"We actually have even more seasonal product available to the consumer this year than last year," a Hershey spokesperson told FOX TV Stations.
The National Retail Federation estimates around $3 billion is spent every year on confectionary treats for the October holiday.