FOX Weather has two new, can't miss shows this weekend
FOX Weather will be airing two long-form specials over the weekend, FOX Weather Rewind and As it Happened.
FOX Weather will be airing two long-form specials over the weekend, "FOX Weather Rewind" and "As it Happened." 
"FOX Weather Rewind: Maritime Disasters" will look at the mysterious sinking of the Edmund Fitzgerald during a storm, a man's obsession with an ancient shipwreck in the Great Lakes, and how a captain's decision puts a crew at peril in the middle of Superstorm Sandy. 
"As it Happened: California Wildfires of 2018" presents the unforgettable pictures and reporting as it happened, capturing the tragedy heroism and stories of recovery and perseverance as they unfolded. 
On Nov. 8, 2018, three massive wildfires broke out across California. In the southern end of the state, the Woolsey Fire and Hill Fire began within minutes of each other, a few miles apart near the Ventura/Los Angeles County line.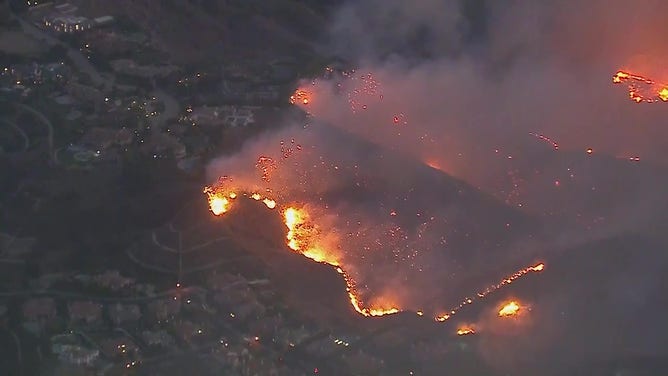 In the northern end of the state, one of the most destructive firestorms in history raged out of control, destroying the town of Paradise. 
Poorly-maintained power lines owned by Pacific Gas & Electric caused the Camp Fire in 2018. PG&E's interim CEO Bill Johnson pleaded guilty, on behalf of the company, to 84 charges of involuntary manslaughter as part of a plea agreement with the state. He also pleaded guilty on behalf of the company to one felony count of unlawfully starting a fire. 
"On November 8, 2018, the Camp Fire destroyed the towns of Paradise and Concow, impacted Magalia and other parts of Butte County and took the lives of more than 80 people. Thousands lost their homes and businesses. Many others were forced to evacuate and leave their lives behind. Our equipment started the fire. Those are the facts, and with this plea agreement we accept responsibility for our role in the fire," Johnson said in a statement in March 2020.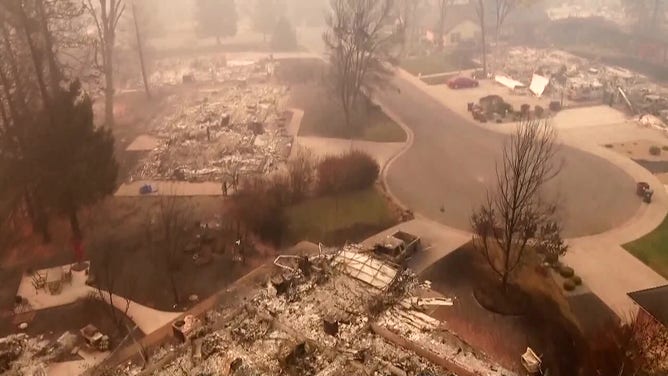 Since the 2018 Camp Fire, PG&E said in a 2020 press release, that they have taken many additional safety actions and implemented a risk-based, comprehensive approach to reduce wildfire risks including enhanced inspections of the company's electric system, additional vegetation management and new operational protocols with short-, medium- and long-term plans to make its system safer. 
It was also determined that electrical equipment belonging to Southern California Edison started the Woolsey Fire. Southern California Edison's poor vegetation control near its communication conductor lines also contributed to a second ignition point when those lines became energized by the first arcing event. However, California determined there wasn't sufficient evidence to bring criminal charges against Southern California Edison. 
According to the California Attorney General Report, the investigation involved the examination of video footage of the fire; taking statements from responding fire personnel, experts involved in investigating the fire, and witnesses to the events; and the review of physical and scientific evidence from the fire and the results of autopsies. 
Consistent with the scientific findings contained in a report issued by Cal Fire and the Ventura County Fire Department, investigators determined that electrical and communication equipment owned by Southern California Edison caused the Woolsey Fire. 
Specifically, the evidence revealed that high winds caused a loose guy wire (a non-energized, tensioned cable used to stabilize utility poles and electrical equipment) near Southern California Edison's equipment to contact energized conductors on a lightweight steel pool, which resulted in electrical arcing that caused the first ignition.
The Woolsey Fire burned 96,949 acres of land, destroyed 1,643 structures, killed three Californians, and prompted the evacuation of more than 295,000 people. 
It is believed The Hill Fire had human origins, but the cause was not determined.
Be sure to tune into As it Happened: California Wildfires of 2018 on Sunday at 7 p.m. ET on the FOX Weather App. 
Now, airing on Saturday on the FOX Weather app at 7 p.m. ET is "FOX Weather Rewind: Maritime Disasters." 
FOX Weather Rewind is where we draw on our extensive collection of archival film and video to bring you stories where severe weather changes history.  
One of the guests we talked to, Steve Libert, a shipwreck hunter, says he found Le Griffon, a ship belonging to French explorer Robert La Salle that sank in 1679. 
According to wisconsinshipwrecks.org, Le Griffon disappeared en route to Lake Erie and was likely overcome in a September storm in northern Lake Michigan and became one of the Great Lakes' earliest shipwrecks.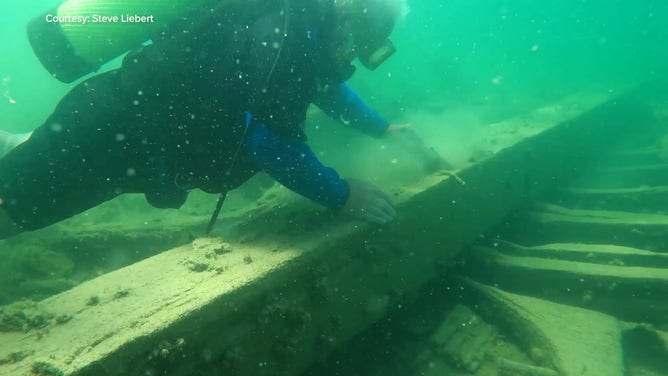 French archeologists have gone on explorations with Libert, and agree he found the ship. The state of Michigan says it's 'not' Le Griffon and they want Libert to stop messing around in the lake. 
Libert and his allies say the ship doesn't need to be excavated since it isn't buried, so a permit isn't needed. 
He recently wrote a book about his find with photos and a description of the location, but won't explicitly say where it is until he's given a permit. 
So for more on this and other maritime disasters, tune into FOX Weather Rewind: Maritime Disasters on Saturday at 7 p.m. ET on the FOX Weather App.