FAA expects summer travel delays in Northeast due to increased traffic, staffing shortages
FAA modeling indicates a seven percent increase in foot traffic could result in an increase of delays of 45 percent. The federal agency held a summit with major stakeholders, similar to an event held in Florida in 2022, with a goal to improve efficiency in high-demand areas.
NEW YORK – The Federal Aviation Administration is sounding the alarm over what could be a difficult travel period in the Northeast, with passenger traffic expected to increase over the summer while the agency is still reeling from pandemic-related staffing issues.
A recently released notice warned airlines that staffing shortages at its New York Terminal Radar Approach Control facility could have a regional impact and affect flights into and out of Ronald Reagan Washington National Airport, John F. Kennedy International Airport, LaGuardia Airport and Newark Liberty International.
The FAA is concerned about the travel period from just after spring break through Labor Day and has asked airlines to voluntarily give up upwards of ten percent of their allotted aircraft slots to help reduce congestion.
"The FAA anticipates a busy summer air travel season to and from New York City, some of the country's most complex and congested airspace. To ensure safe and smooth operations, the agency's Air Traffic Organization held a productive meeting today with airlines, general aviation representatives and associations and the National Air Traffic Controllers Association to discuss ways to minimize impacts to passengers," said in a statement.
HOW THUNDERSTORMS HUNDREDS OF MILES AWAY CAN WREAK HAVOC ON AIR TRAVEL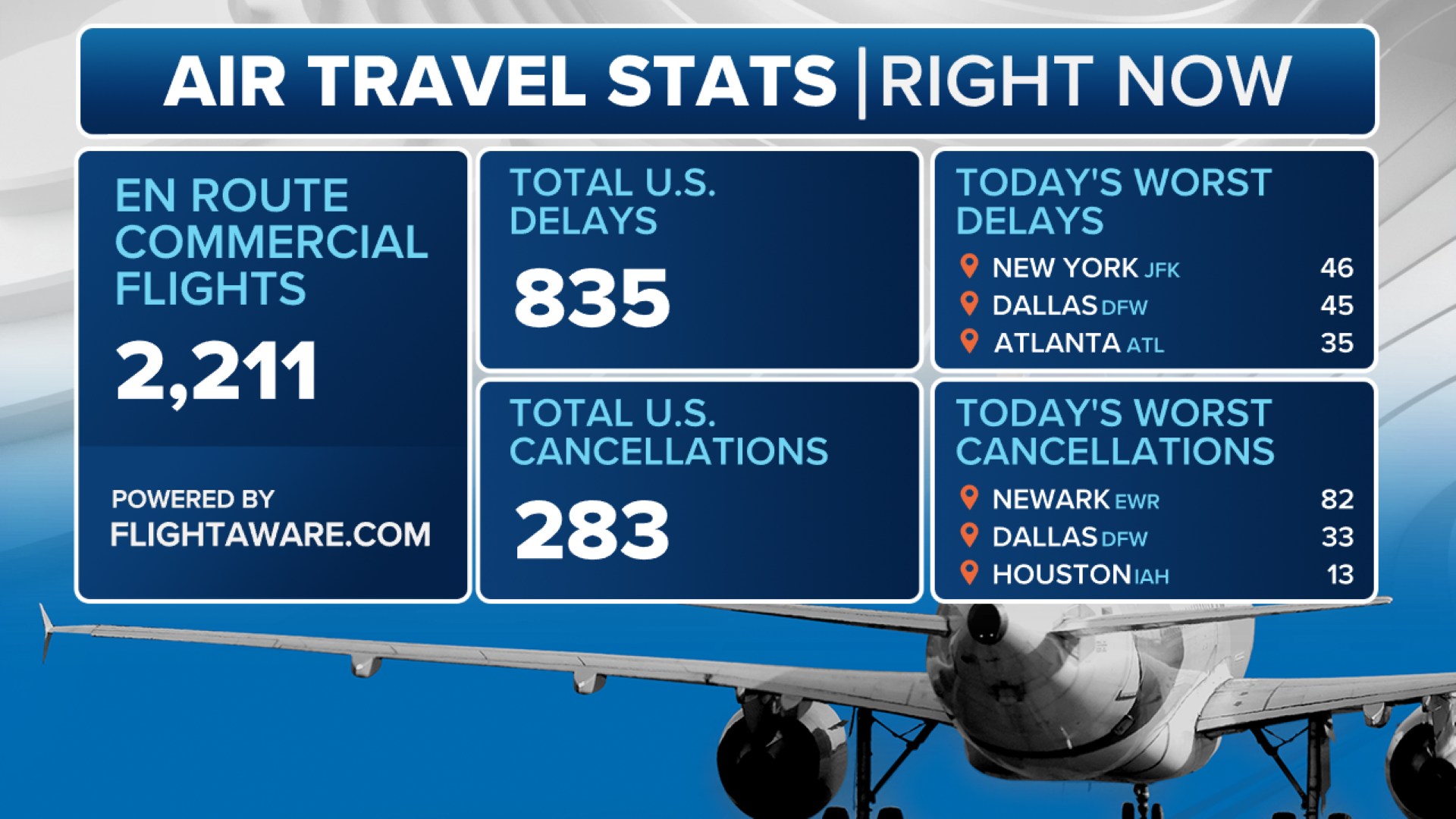 Tracking travel delays
 
---
Nearly 42,000 flights at major Tri-State airports were delayed during a period from May 2022 through September 2022.
Officials warn an expected increase in foot traffic by seven percent, in combination with similar staffing levels, could propel delays upwards of 45 percent over the summer.
Holiday travel spikes and adverse weather threaten to exacerbate expected delays and cancelations.
According to the federal agency, the national certified controller position occupancy rate is around 81 percent, while its facility in New York is only operating at about 54 percent of its target level.
FAA, AIRLINES WORK TO IMPROVE GRIDLOCK IN SKIES OVER FLORIDA
The announcement could mean airlines such as United, Delta, American and Jet Blue, which considers New York to be a focus city, will have to cut down on schedules and possibly face a domino effect of delays.
The FAA has likened the issue to what operators in Florida experienced in 2021 and 2022. Airlines have requested better planning and the opening additional routes over the Atlantic Ocean until the agency can beef up staffing levels.
Federal officials said it is relying on airlines to make use of larger airplanes and to warn flyers in advance of possible disruptions.