Cold weather drives soup sales
The Campbell Soup Company doesn't employ meteorologists but says they do monitor weather forecasts across North America.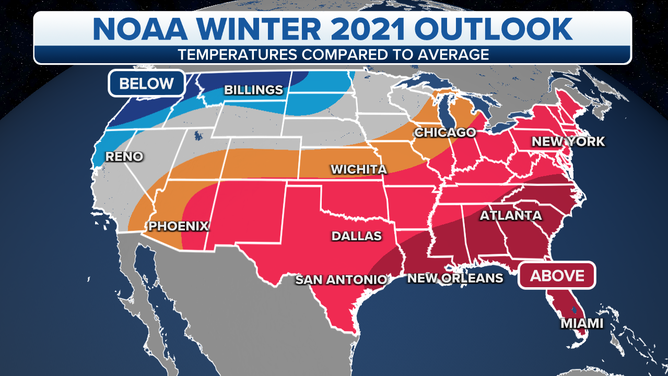 CAMDEN, NJ – With signs of winter right around the corner, the world's largest soup maker says they're looking at weather forecasts to help get Americans through the cold weather.
The Campbell Soup Company, which controls about 70 percent of the soup market, says weather influences shoppers' buying behaviors.
"The impact is typically regional, with soup sales higher in areas experiencing winter weather than those experiencing above-average temperatures. We look at weather forecasts on a regional level as we build our marketing strategies," Amanda Pisano, a spokesperson for the Campbell Soup Company, said in an email.
Pisano said the company doesn't employ meteorologists, but their experts take national forecasts into account in determining which areas to target.
"Targeted, weather-related regional advertising ramps up when forecasts call for low temperatures or winter precipitation," Pisano said.
The popularity of soups doesn't surprise health experts who say the food's benefits run the gamut from being warm and comforting to nutritionally healthy.
"It's food that people gravitate towards when they get a cold or flu because it's easy to digest, provides hydration, and can be a source of vitamins and minerals," said Rahaf Al Bochi, a spokesperson for the Academy of Nutrition and Dietetics.
Campbell's says they prepare well ahead of the change in seasons in order to meet demand.
A company spokesperson said production is increased during the summer months to ensure products are ready for the annual end-of-year soup rush.
Americans love their soups
Each year Americans consume billions of bowls of hearty soup. 
In a Campbell Soup survey, the company found that 95% of people either like or love a bowl of their favorite comfort food.
The food is so popular, the month of January is even designated the National Soup Month.
Mashed.com recently ranked the best-canned soups on the market. Testers' favorites were:
Campbell's Classic Chicken Noodle Soup
Wolfgang Puck Tomato Basil Bisque
Amy's Thai Coconut Soup
Progresso Minestrone
Bar Harbor Clam Chowder
What's your favorite type of soup? Let us know on our social media channels.
FOX Weather Instagram
FOX Weather Twitter
FOX Weather Facebook
FOX Weather YouTube