Me-time for these moms means chasing Mother Nature's worst
These Texas moms stare down both twisters and temper tantrums
AUSTIN, Texas – The jobs of two Texas mothers are never done. After they feed the kids, clean up their mess, taxi them around town to activities and clear mountains of laundry, these moms don't head to the spa or soaking tub to relax. Instead, they hunt the mother of all storms.
Meso Mamas is a tornado chasing duo based in Pflugerville, Texas. The name comes from the meteorological term mesocyclone which is an area of rotation in a thunderstorm that can lead to the formation of a tornado. 
The pair found each other through a local moms' group. They both had an interest in chasing, so now, they get together whenever they can to track and photograph tornadoes instead of swapping mommy survival tips.
"To be honest, it's kind of a nice breather to be able to have the time for mom," Lisa Monahan told FOX Weather. "That's kind of like mommy's getaway -- plus tornadoes."
RIDE SHOTGUN WITH STORM CHASERS: 7 INCREDIBLE VIDEOS OF WEDNESDAY'S TWISTERS
"It's an honor being the mom and getting to take care of the kids, but it's also nice to have a breather and step away and enjoy being the real O.G. mother," said Heather Briggs.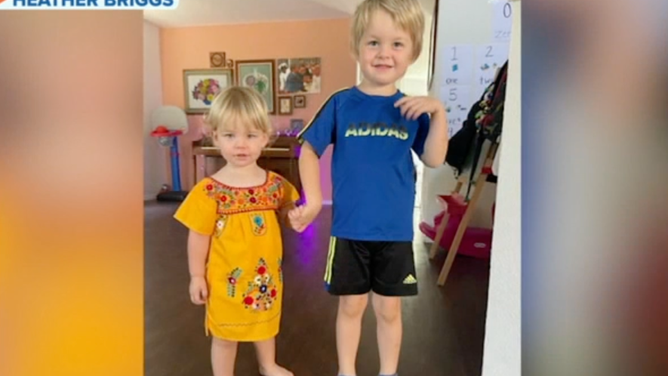 These mothers started chasing in 2019 and saw their first tornado in 2020. 
"Turns out it takes a little bit to actually see one in person," Monahan said with a laugh.
The self-taught team bought meteorology textbooks and binged-watched other chasers' videos. 
"We would just sit around and learn as much as we could by watching YouTube videos and reading and going out in the field through trial and error," said Monahan.
THIS IS THE LIFECYCLE OF A TORNADO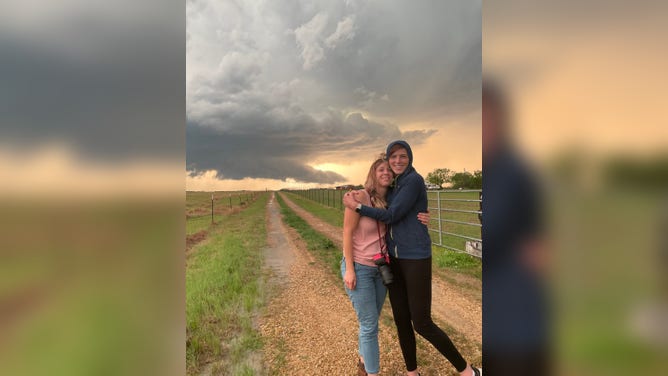 The Meso Mamas, who quell the storms on the home front and then chase the deadly ones during their 'quiet' moments, are planning a "chasecation" the week of the 20th. They will follow developing storms that week while dads rule the roost.
"My husband calls in my mother-in-law and one of his aunts to help in my absence," Briggs said. "So I guess it takes a couple of mothers to do my job, but it is what it is, I guess."
"We have very supportive husbands that are thankful that we have such ambition and goals towards this hobby of ours," Monahan said. "They usually give us lots of opportunities to go out as much as we can."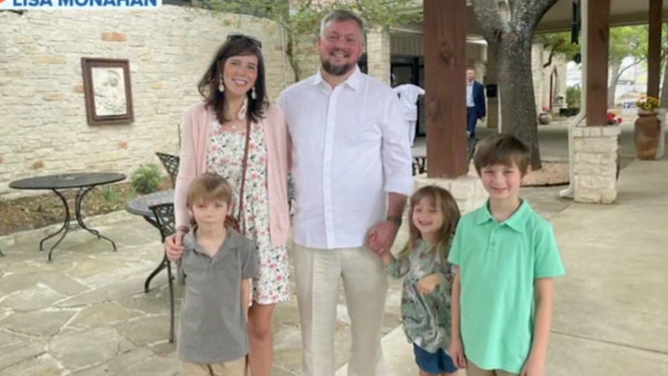 Briggs said that her 4-year-old thinks that mom's hobby is pretty cool. 
"My youngest daughter is terrified of lightning and thunder, so I don't push her to go with me," said Monahan, when asked about a family chasing trip. "I've tried to throw the idea out there to my oldest to do it, 'Do you want to go out and chase?' But no bites yet."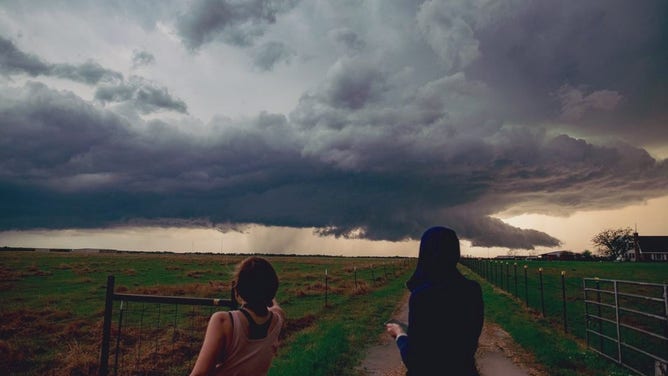 No matter how far from home they are, the Meso Mamas bring a bit of the family dynamic with them.  They seem to have picked up negotiation tactics from their kids. The Meso Mamas' dashcam recorder caught this fun disagreement after another storm chaser tells the pair to head to a town with severe weather ahead.
"Cool, good to know," the driver-mom said as the car starts turning away from the storms on the horizon.
"Come on," sang passenger mom.
"No, no, I am not handing over the steering wheel of this car," said the driver.
"We stay. We chase. We stay. We chase," chants the passenger with dashboard drum accompaniment.
"We almost ate tornado for dinner." Then the driver chanted back, "No way, Jose. No way, Jose."